Send me an email when this product is back in stock.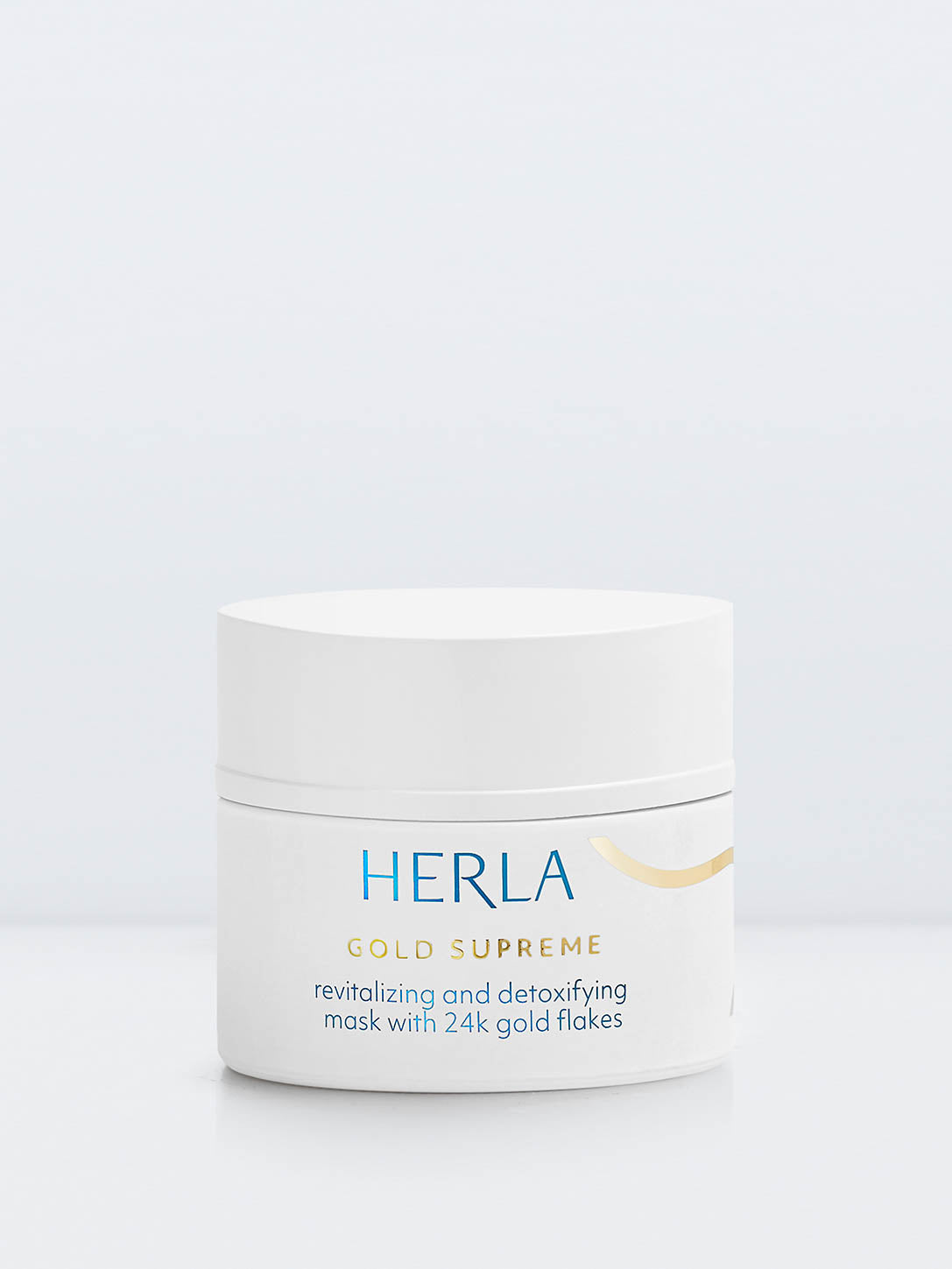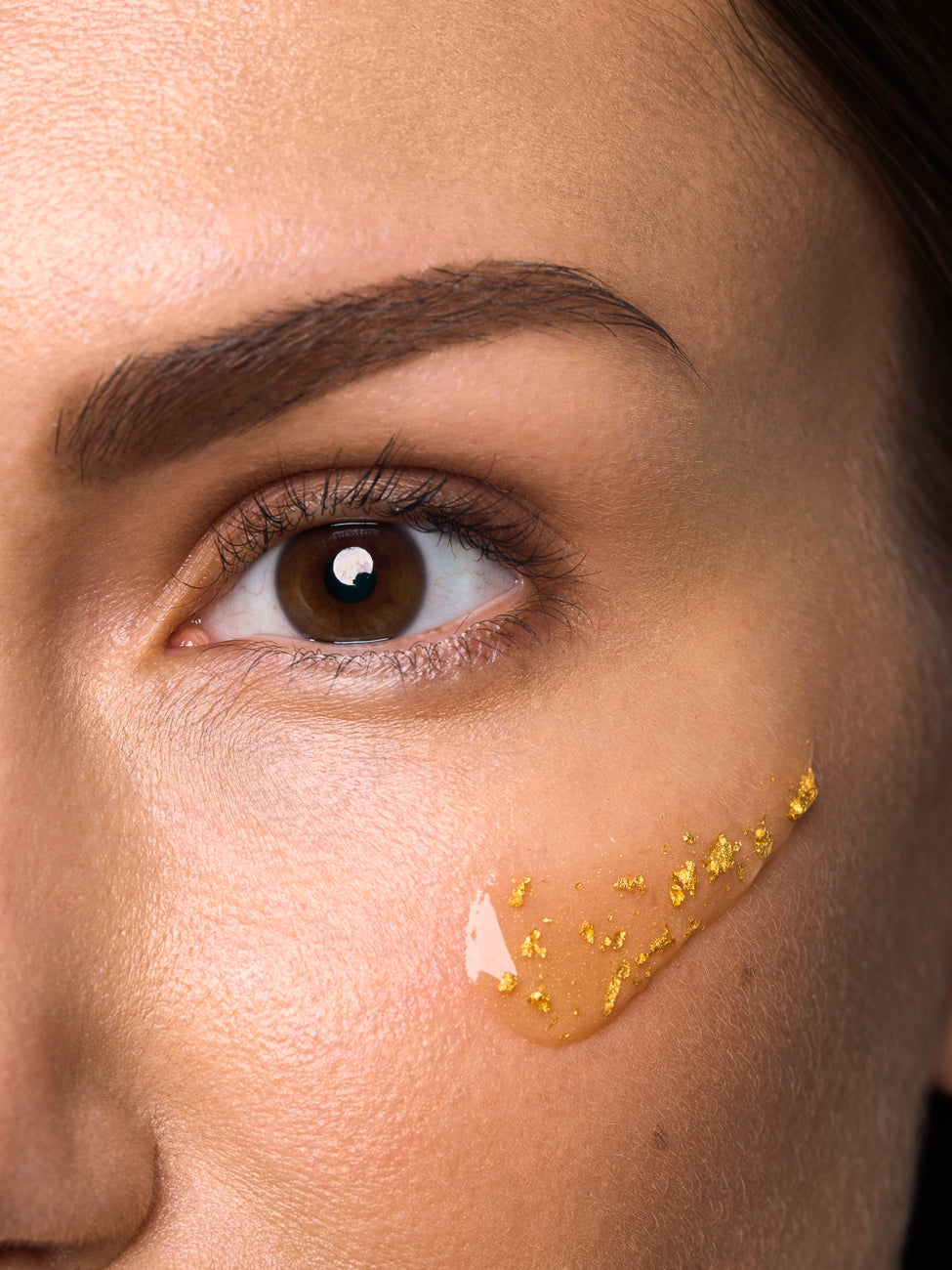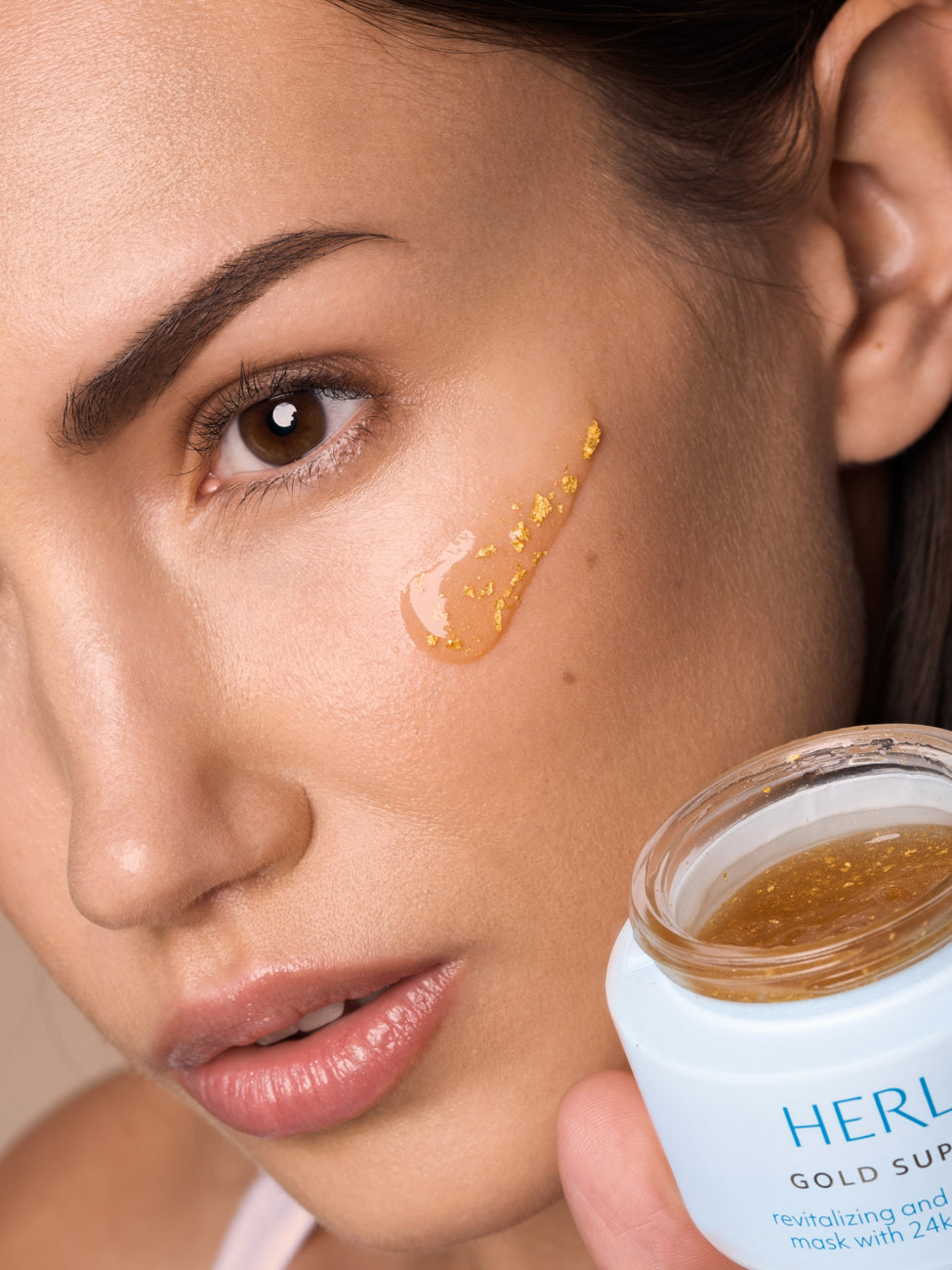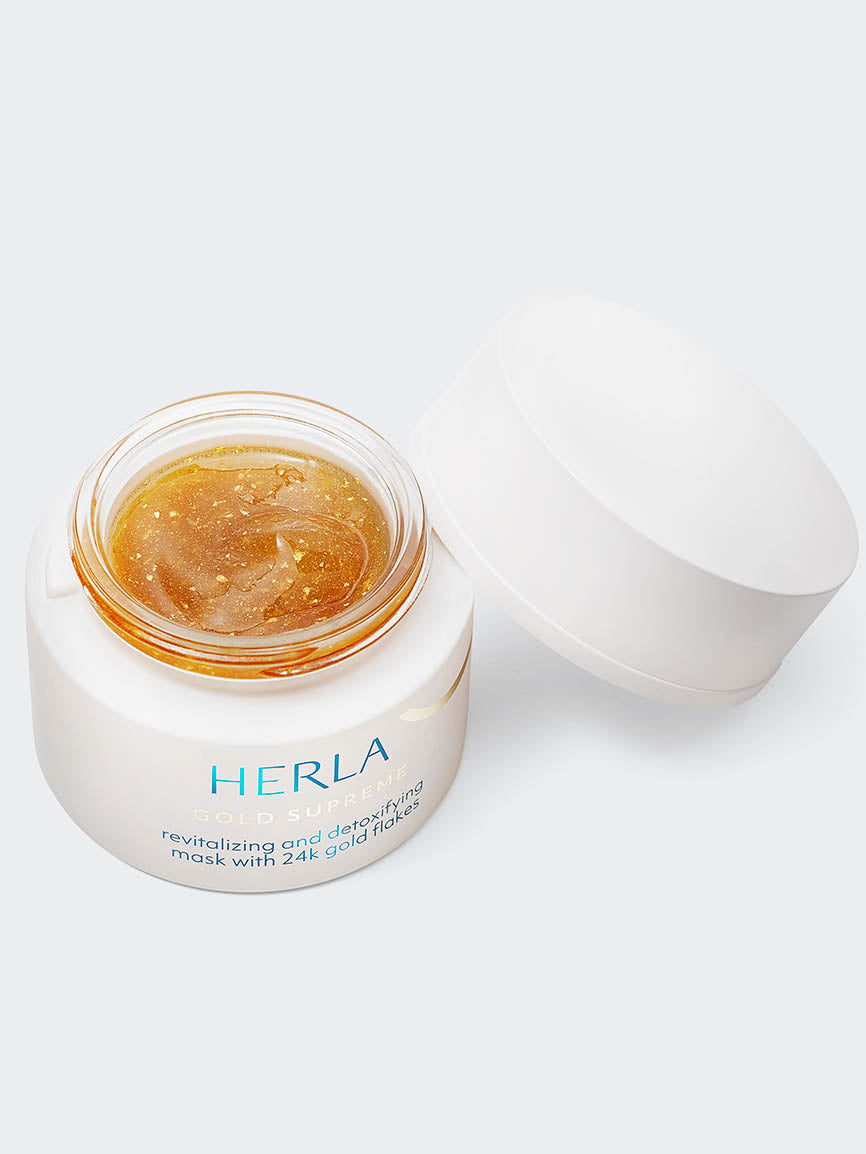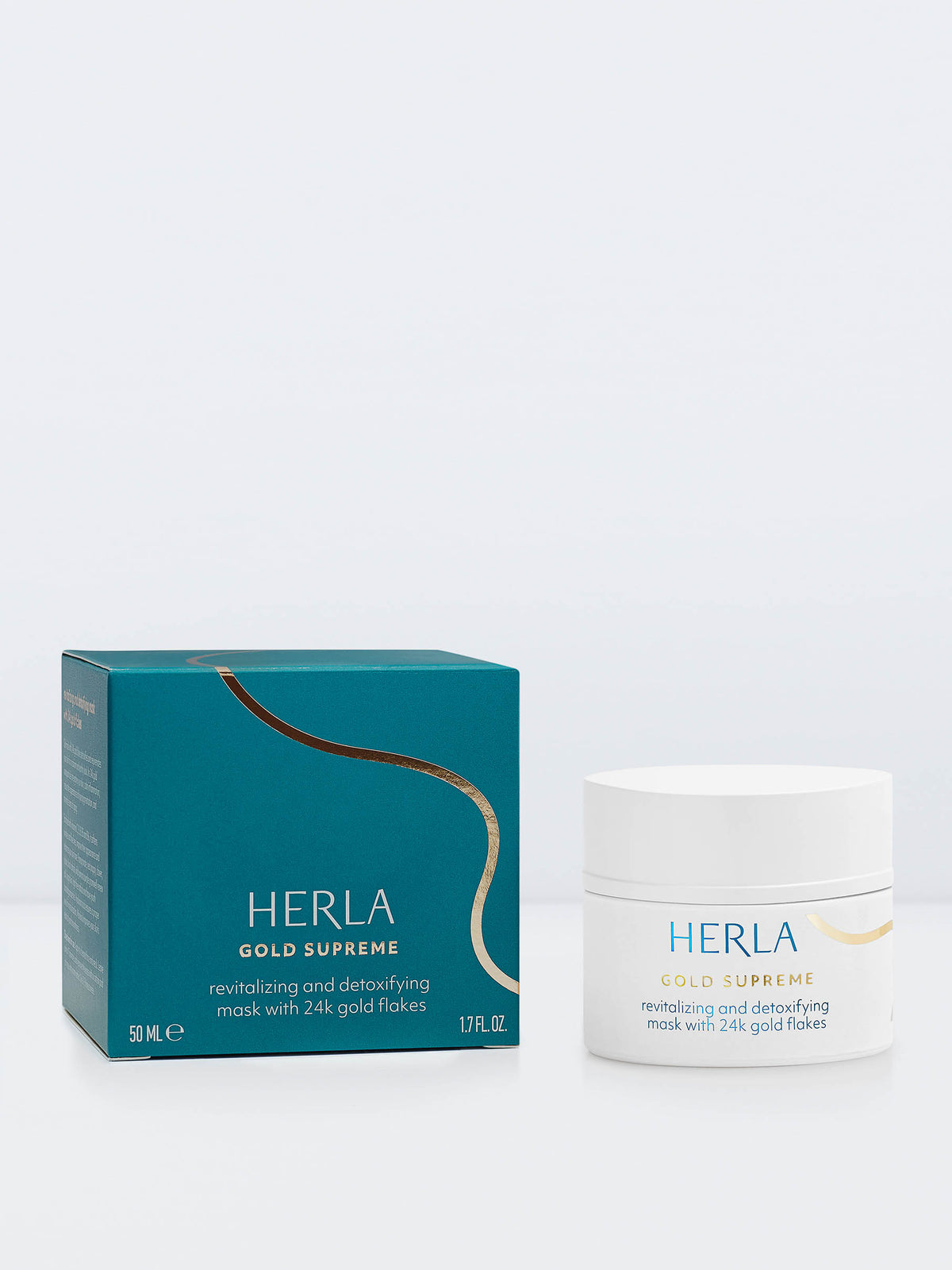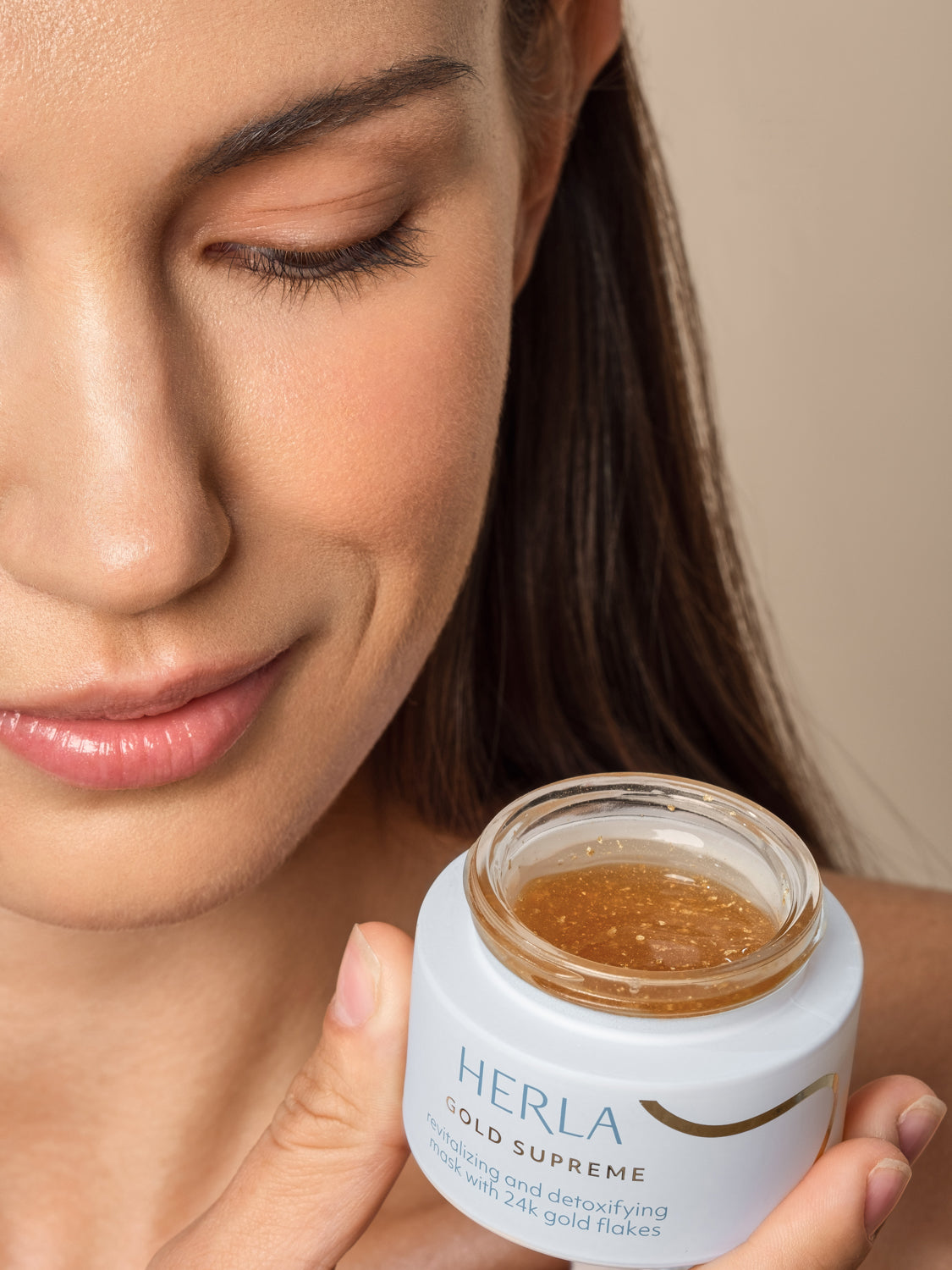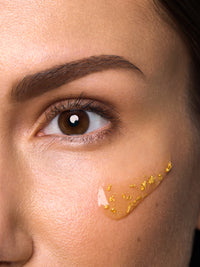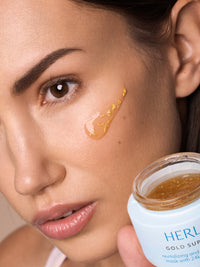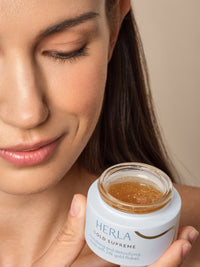 gold supreme
revitalizing and detoxifying mask with 24k gold flakes
treat yourself to a renewed youthful complexion with real 24k gold
description
how to use
ingredients
origins
Gel mask with 24k gold flakes detoxifies and rejuvenates your skin for a radiant and healthy look. Its naturally powerful formula strengthens your skin barrier, calms inflammation, reduces the appearance of hyperpigmentation, and minimizes signs of aging. Our gold mask perfectly restores dry, flaky skin.
Enriched with vitamins C, E, B3 ( Niacinamide), B5 and B6, it softens wrinkles and fine lines, improves their appearance and enhances your natural skin tone. Pomegranate, red poppy, clover, jujube, black cohosh, wild yam and purple gromwell renew dull, rough skin, fight free radicals and have youth boosting properties. Hyaluronic acid ensures a proper level of moisturization. Marula oil improves elasticity and smoothness of your skin.
"Smells like gold."
Apply to cleansed face and neck. Leave on for 15 minutes and remove the excess with a cotton pad or rinse with warm water. Use 2-3 times a week.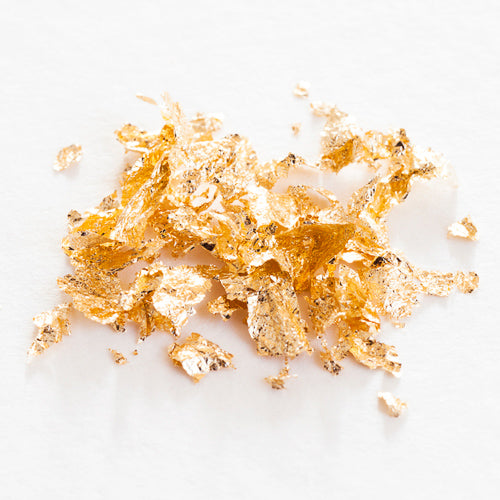 gold
the gold we use is processed in Germany. pure gold ingot is first melted, then rolled and formed into a gold band. it is cut into sheets and hammered to produce ultra thin gold flakes, which are later turned into nanoparticles. gold increases your skin's elasticity, improves the appearance of wrinkles, lines and blemishes, reduces the appearance of hyperpigmentation, and calms skin inflammation.
marula oil
marula (sclerocarya birrea) seed oil is produced from the nuts of the fruit of the marula tree that originates from southern parts of Africa. it's rich structure is full of fatty acids, biological active compounds (like tocopherols, sterols and flavonoids) and vitamin C. marula oil revitalizes, moisturizes and soothes, prevents premature aging, helps control blemishes and creates a protective barrier on your skin.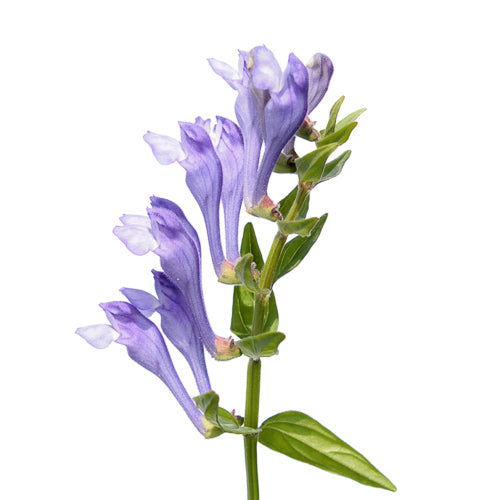 skullcap
Baikal skullcap (baicalin) is a plant with violet lipped flowers that originated in China and Korea. it is traditionally used in herbal medicine in Asia. it has antioxidant and anti-inflammatory properties, is rich in flavonoids and biological active compounds. it detoxifies your skin, regenerates, tightens and delays skin aging. this ingredient is ECOCERT certified.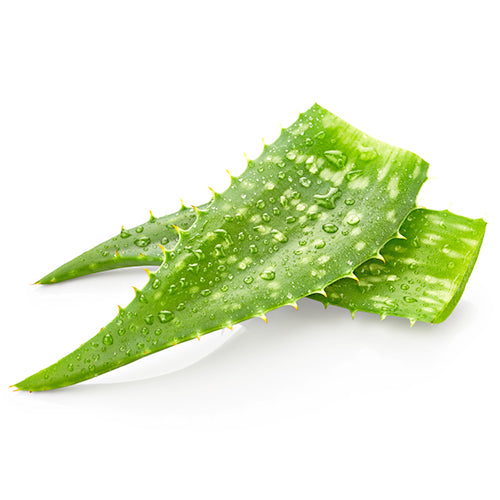 aloe vera
aloe vera (aloe barbadensis) is a plant that originated in the Arabia, but is grown in tropical climates around the world. it contains vitamins A and C, antioxidants, enzymes and has anti-inflammatory qualities. aloe is used as a cooling, soothing and healing treatment for burned, dry skin. its enzymes act as exfoliator and refresh your skin.
gotu kola
gotu kola (cantella asiatica) is a plant native to Asia used traditionally in herbal medicine. it contains fatty acids, amino acids, beta carotene and saponins. gotu kola reduces the signs of aging, helps keep your skin tight and firm, and has excellent healing properties.
evening primrose
evening primrose (oenothera biennis) is a flowering plant native to North America, but grown in many parts of the world. it is rich in fatty acids making it excellent for nourishing and moisturizing dry skin. it helps improve the health of mature skin, increasing its firmness and elasticity.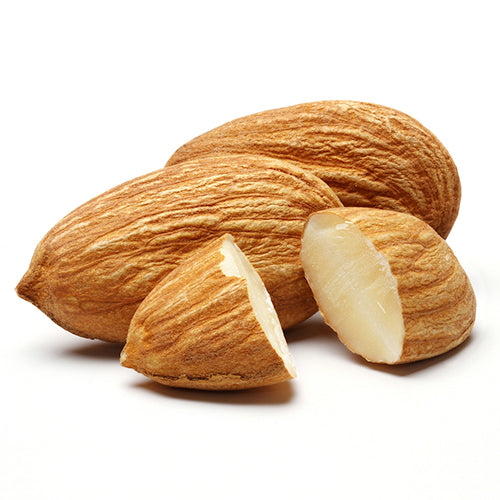 sweet almond
sweet almond (prunus amygdalus dulcis) is a tree that originated in the Middle East. its seed is rich in fatty acids, protein, minerals (like zinc and potassium) and vitamins A and E. sweet almond nourishes and protects your skin, making it look soft and smooth. it helps control skin imperfections and calms redness, inflammation and irritation. its oil keeps your skin free from scars and stretch marks.
hops
hops (humulus lupulus) is a flowering plant native to Europe, North America and western Asia. hops are a natural herb and exhibit calming and relaxing properties. It has anti-inflammatory, toning and firming effects on your skin. hops are beneficial for dry, stressed, blemish-prone and mature skin.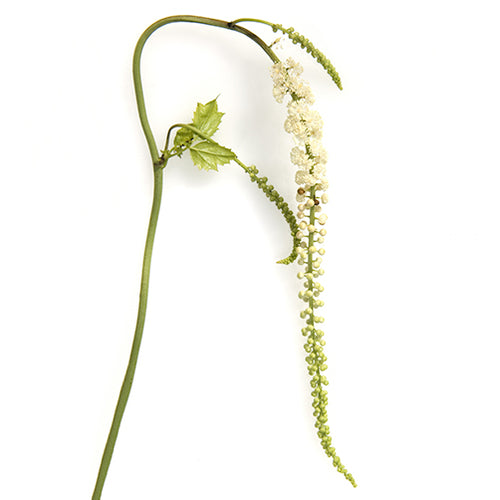 black cohosh
black cohosh (cimicifuga racemosa) is a plant that originates from North America. its dried root has been traditionally used in Native American and Chinese herbal medicine and is today popular as a dietary supplement for balancing women's hormones. black cohosh contains phytoestrogens that help control hormonal imbalances which may lead to wrinkle formation, acne or dry skin. the root itself has anti-inflammatory properties and improves the feel and appearance of your skin.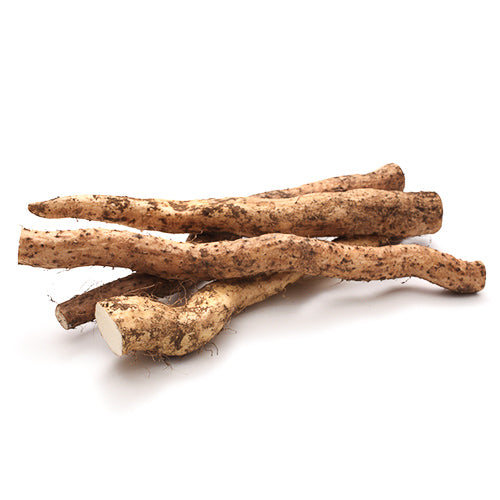 wild yam
Japanese wild yam (dioscorea japonica) is a type of yam that grows in Japan, Korea, China, Taiwan and Assam. its root contains saponins (like diosgenin) which have highly regenerating properties and fight the loss of collagen in your skin. it soothes inflammation and is rich in antioxidants. wild yam helps improve the appearance of hyperpigmentation and sun spots, and promotes skin youthfulness.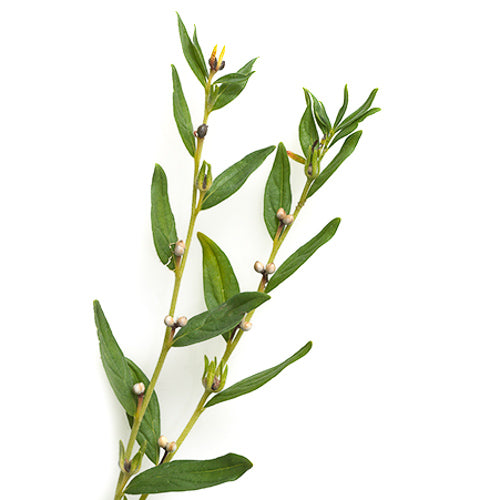 purple gromwell
purple gromwell (lithospermum erythrorhizon) is a plant that has been cultivated in Asia for centuries. its root has become a popular medicinal herb in Japan, China and Korea due to its healing, anti-inflammatory and antiseptic properties. it contains allantoin, an active ingredient used for detoxifying and smoothing skin, promoting skin renewal and wound healing.
red poppy
red poppy (papaver rhoeas) is a flowering plant native to Europe. its petals are popularly used in extracts, herbal tees and cough syrup. red poppy contains alkaloids which relax and smooth wrinkles as well as soothe dry, irritated skin.
pomegranate
pomegranate (punica granatum) is a small fruit-bearing tree native to the Mediterranean, also cultivated throughout parts of Asia and the Middle East. pomegranate is rich in polyphenols and powerful antioxidants that fight free radicals and have youth boosting properties. it is deeply hydrating and full of vitamin C to make your skin look healthy, bright and plump. this ingredient is ECOCERT certified.
clover
clover (trifolium pratense) is a flowering plant with origins in Europe, parts of Asia and Africa. it is rich in minerals and isoflavonoids that exhibit estrogen-like effects and help maintain youthful and vital skin. clover has purifying and detoxifying properties, and helps treat irritated skin.
jujube
jujube (zizyphus jujuba) is a small fruit-bearing tree that is native to China, where it is an essential diet component. it is rich in antioxidants, vitamins A, C, B1 and B2, and amino acids. jujube is deeply moisturizing and calming, and improves your skin's firmness and elasticity.
see full ingredients list
Water/Aqua, Glycerin, Propanediol, Sodium Hyaluronate, Cimicifuga Racemosa (Black Cohosh) Root Extract, Dioscorea Japonica (Wild Yam) Root Extract, Lithospermum Erythrorhizon (Purple Gromwell) Root Extract, Papaver Rhoeas (Red Poppy) Petal Extract, Punica Granatum (Pomegranate) Fruit Extract, Trifolium Pratense (Clover) Leaf Extract, Zizyphus Jujuba (Jujube) Fruit Extract, Dipeptide Diaminobutyroyl Benzylamide Diacetate, Baicalin (Skullcap), Aloe Barbadensis (Aloe Vera) Leaf Juice, Cantella Asiatica (Gotu Kola) Leaf Extract, Oenothera Biennis (Evening Primrose) Seed Extract, Prunus Amygdalus Dulcis (Sweet Almond) Seed Extract, Humulus Lupulus (Hops) Cone Extract, Niacinamide (Vitamin B3), Calcium Pantothenate, Sodium Ascorbyl Phosphate (Form of Vitamin C), Tocopheryl Acetate (Vitamin E Acetate), Pyridoxine HCL (Form of Vitamin B6), Maltodextrin, Sodium Starch Octenylsuccinate, Silica, Sclerocarya Birrea (Marula) Seed Oil, Gold, Mica, Titanium Dioxide, Iron Oxide, Sodium Hydroxide, Acrylates/C10-30 Alkyl Acrylate Crosspolymer, Dehydroacetic Acid, Benzyl Alcohol, Fragrance, Potassium Sorbate, Sodium Benzoate, Silver, Bronze Powder.
Spain, Italy
sweet almond
DERMATOLOGICALLY TESTED & PROVEN
100% of women reported increased skin firmness, elasticity and moisture level
95% of women reported decreased appearance of lines
89% of women reported increased skin smoothness, reduced appearance of wrinkles and skin imperfections
83% of women noticed a skin-lifting effect

*consumer study on 18 women, 40-67 years old, after 4 weeks of regular usage (applied 3-4 times a week)