Send me an email when this product is back in stock.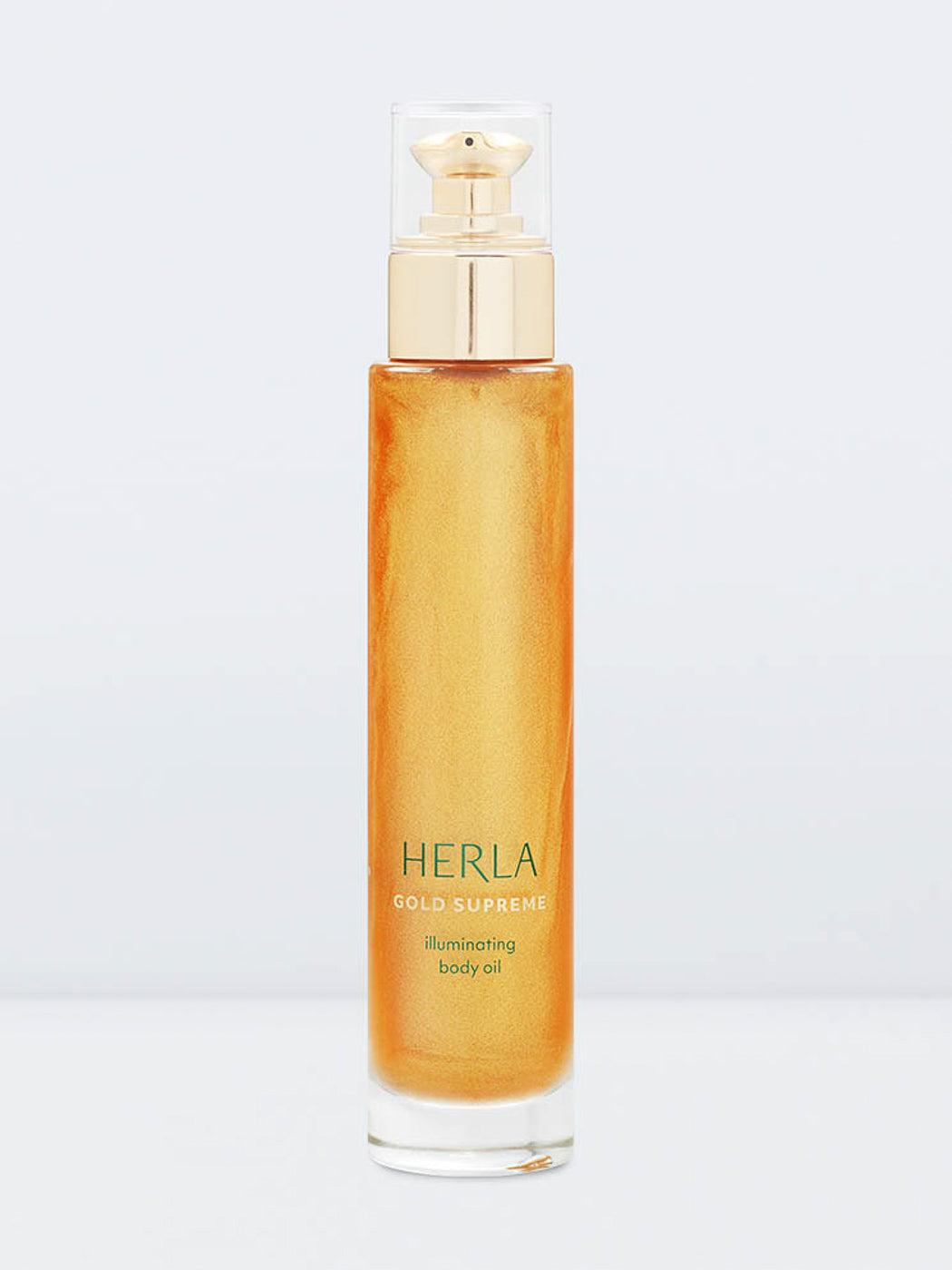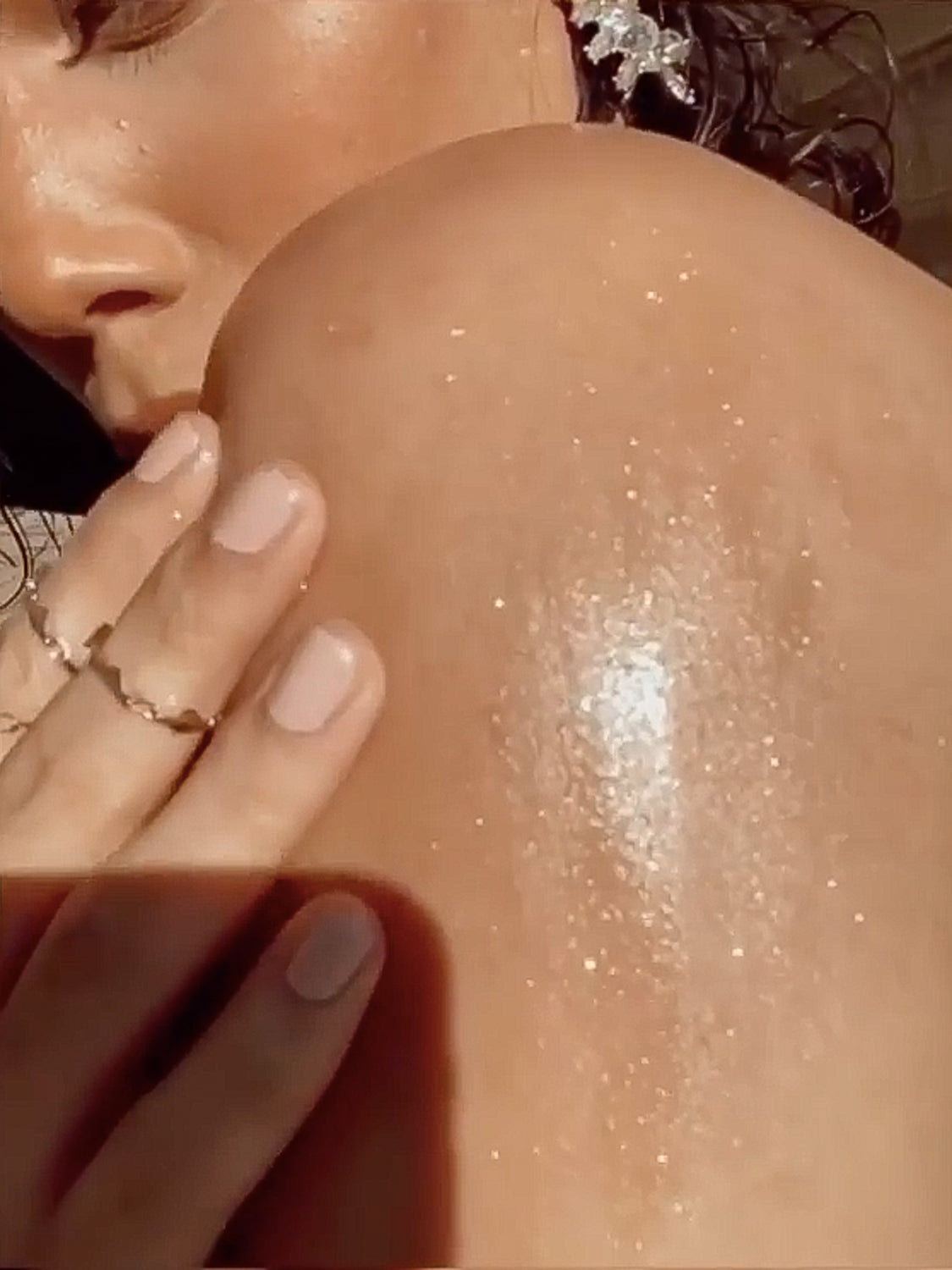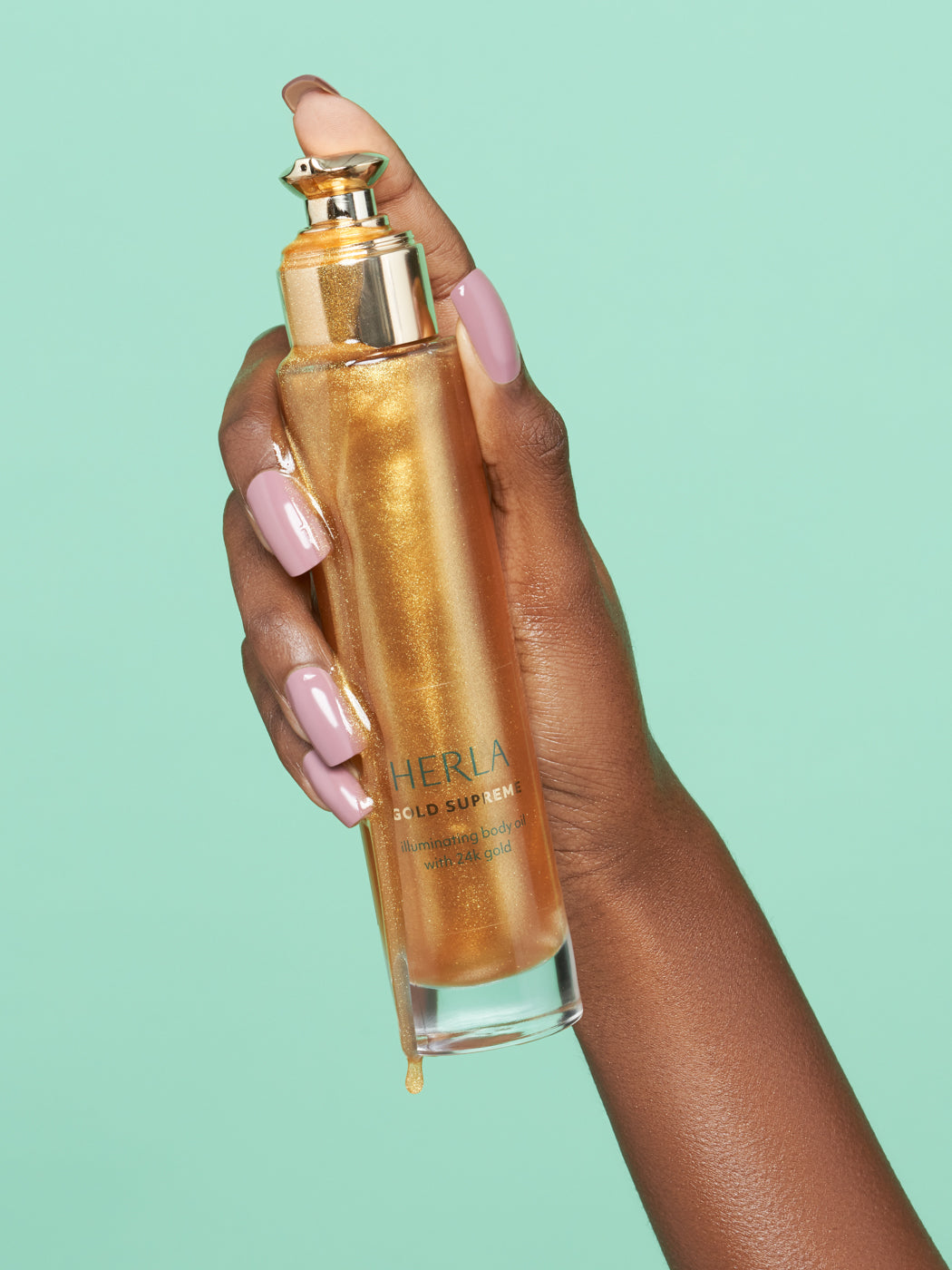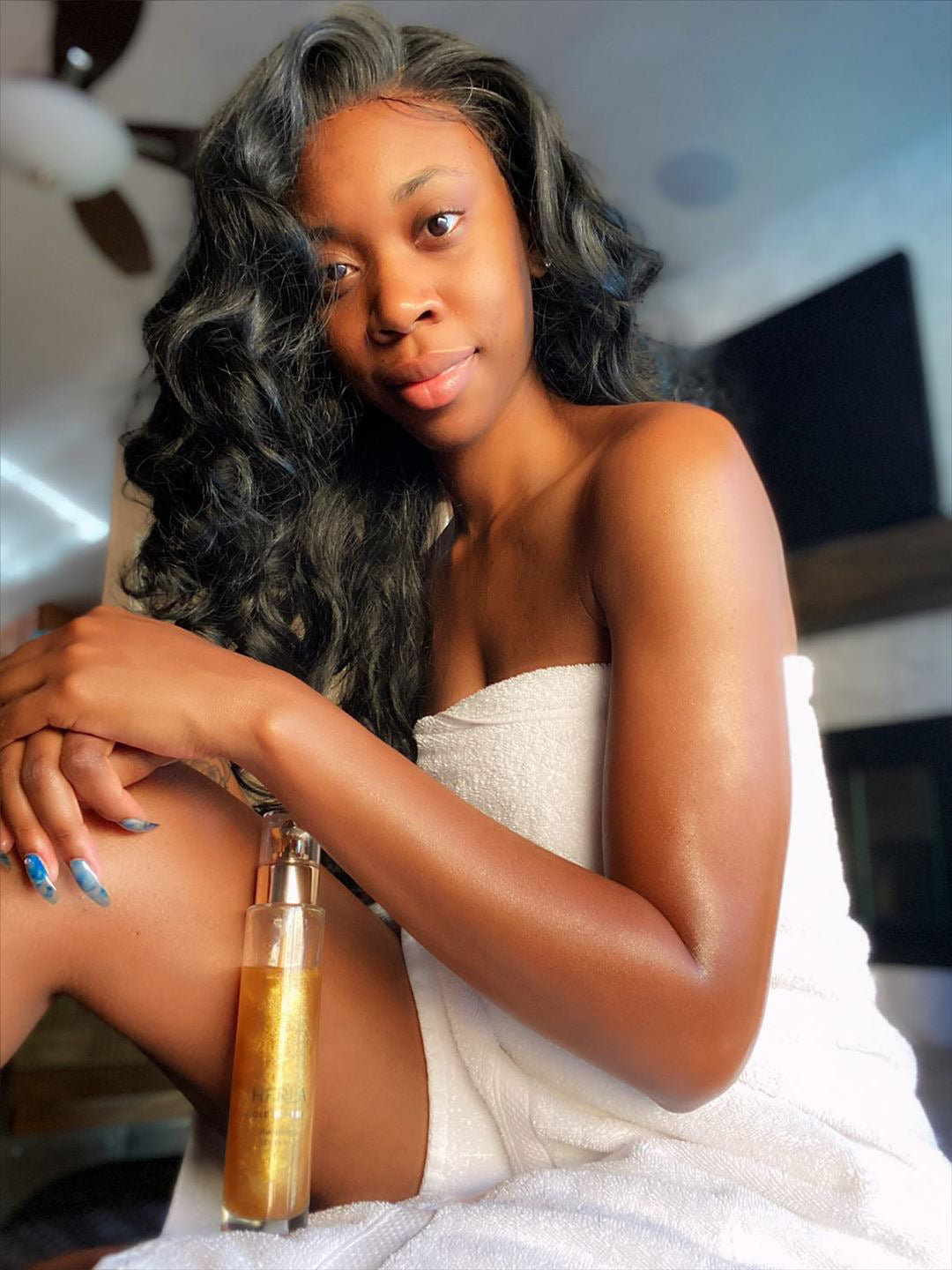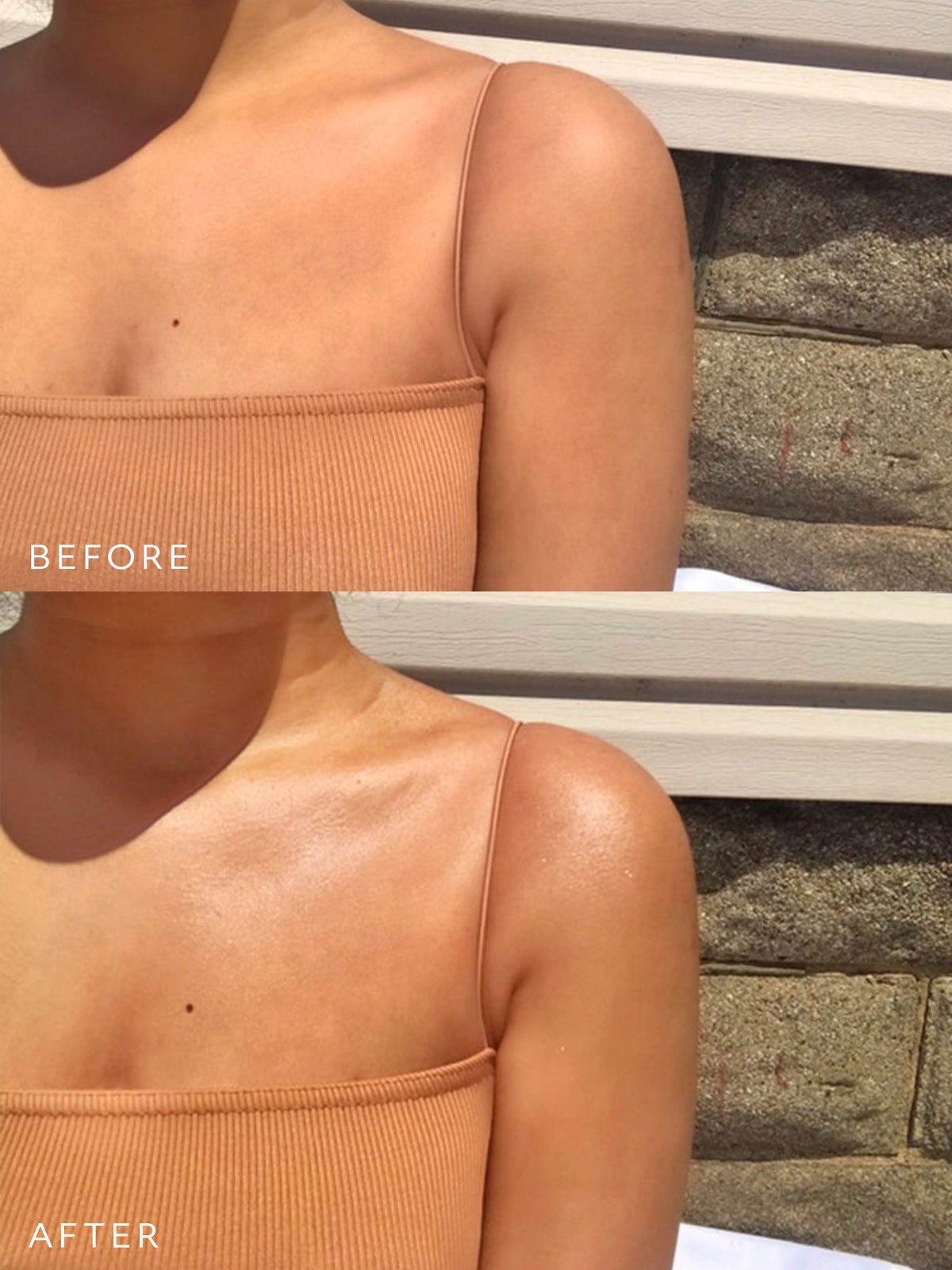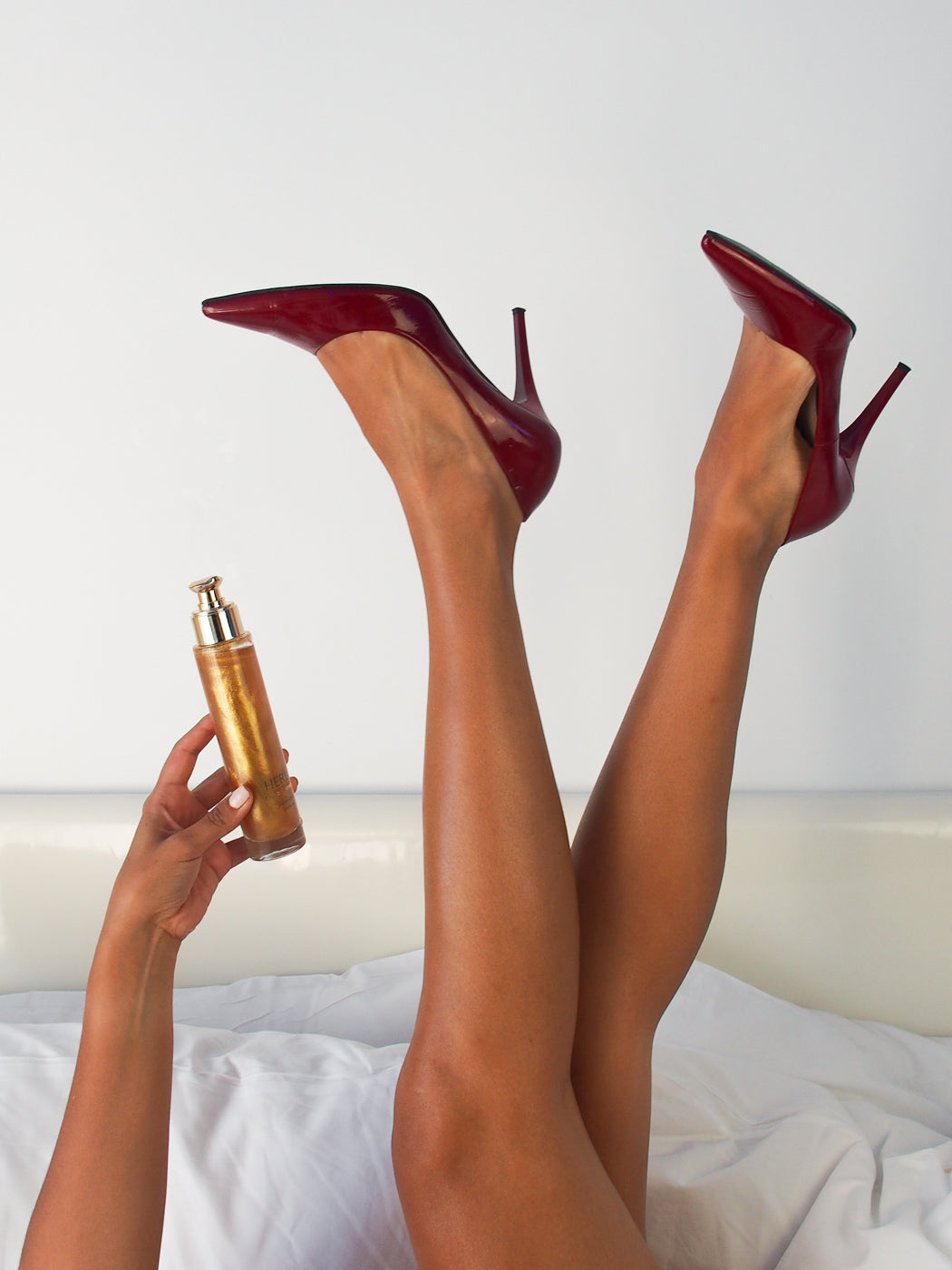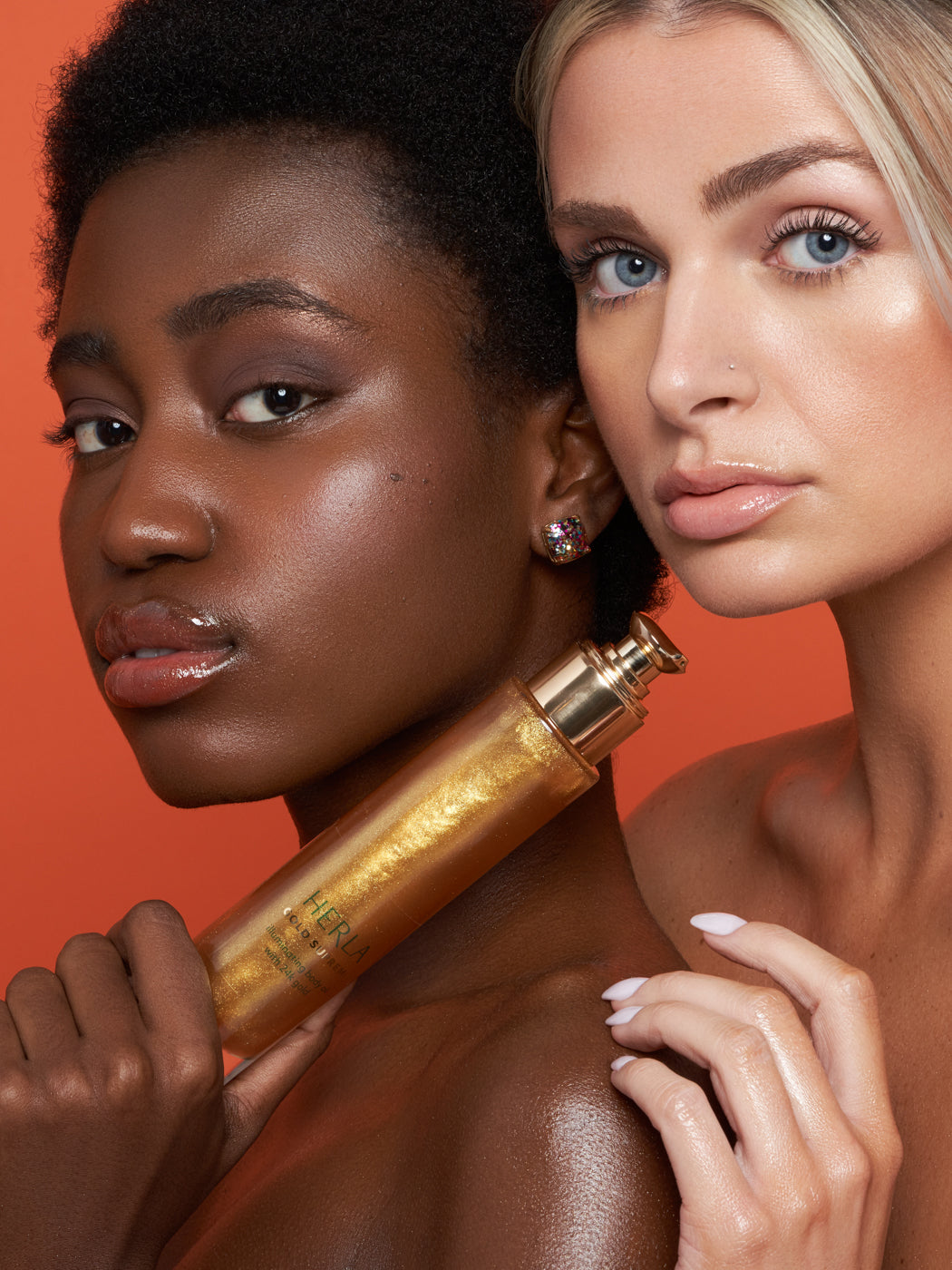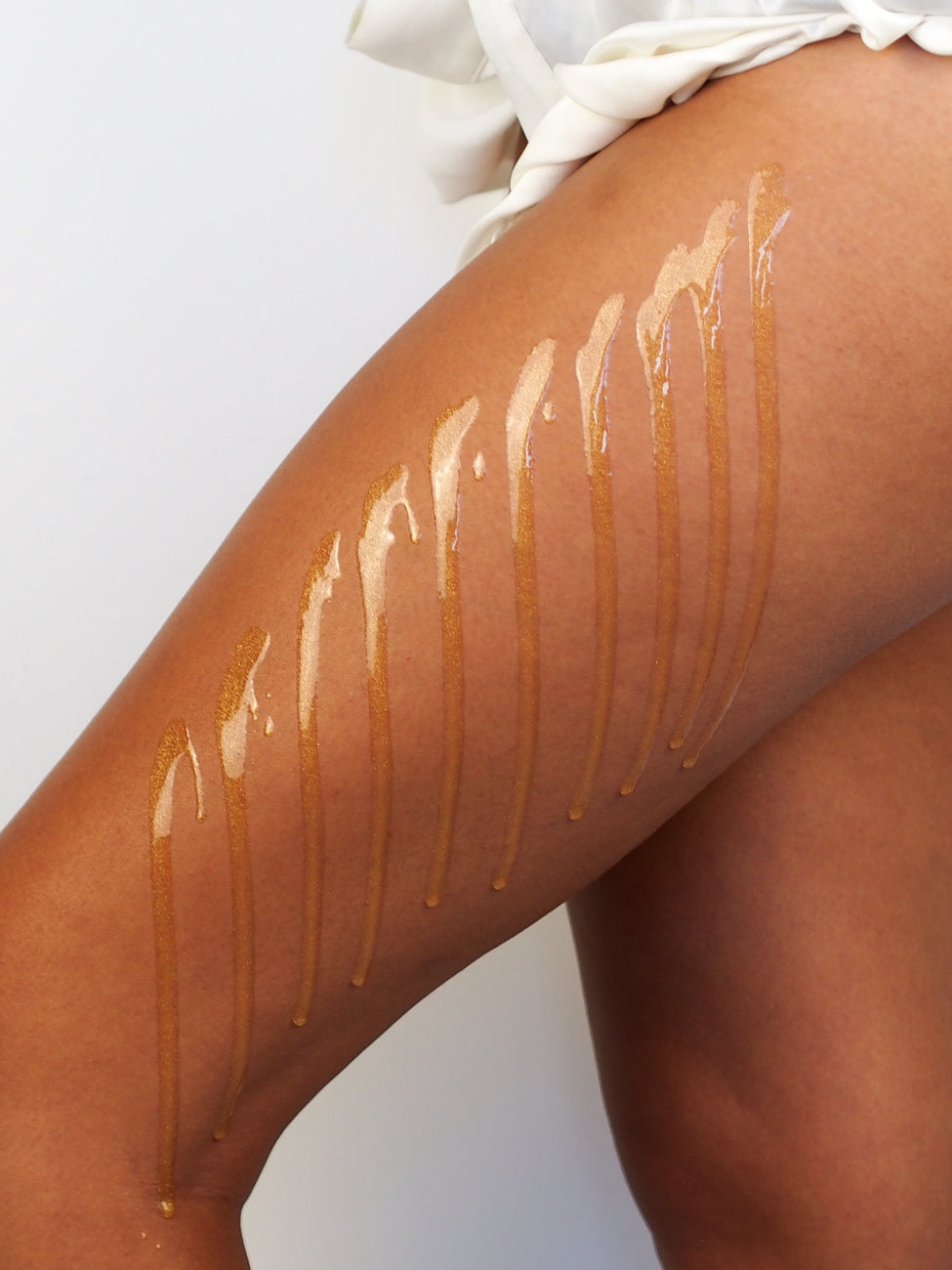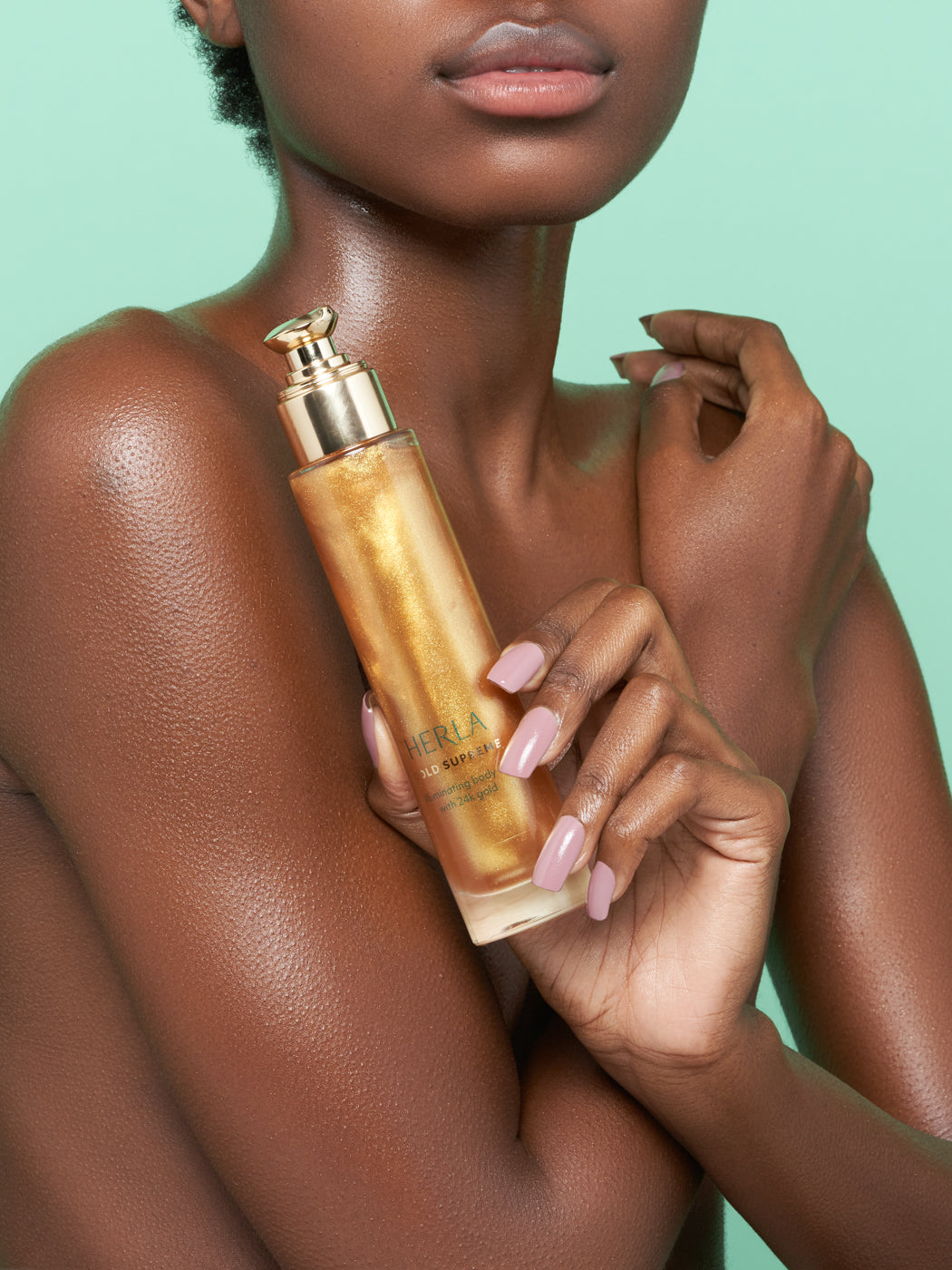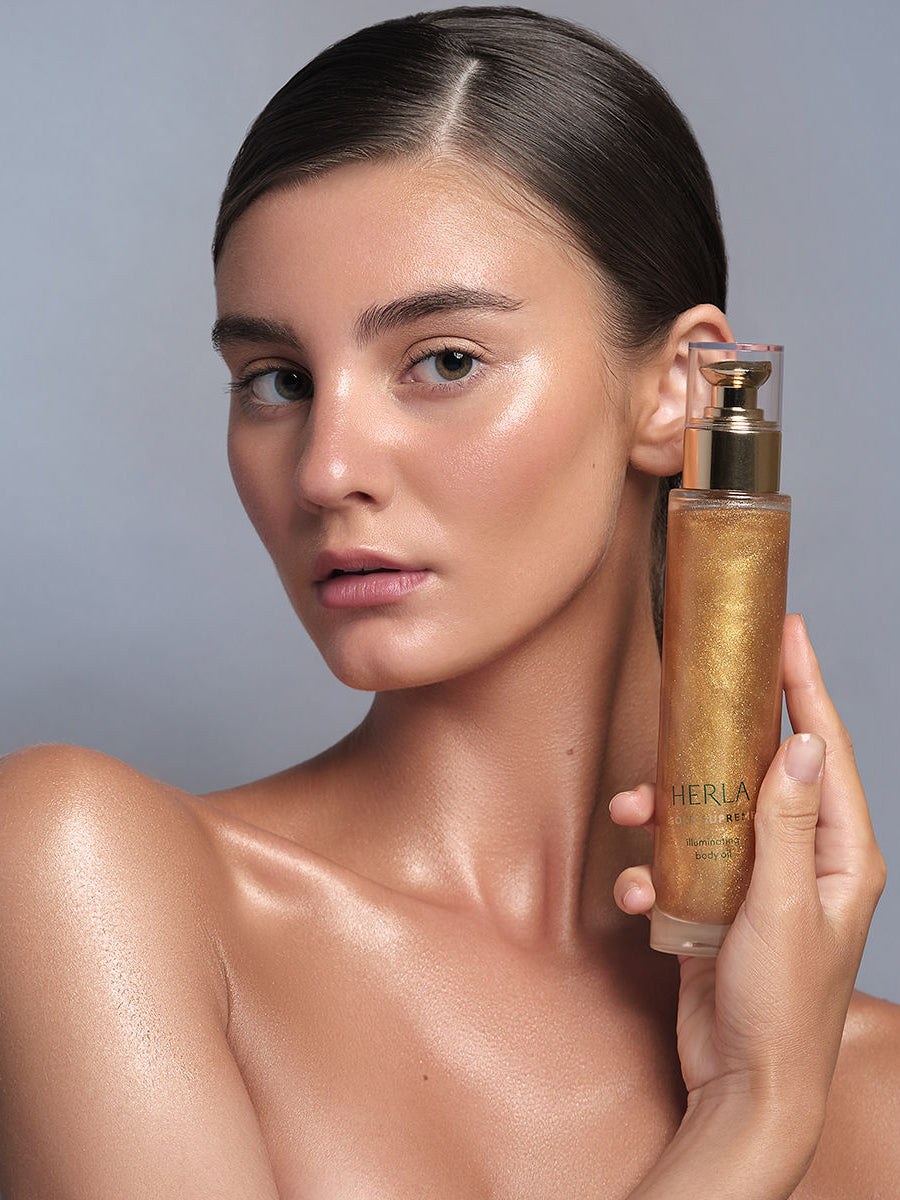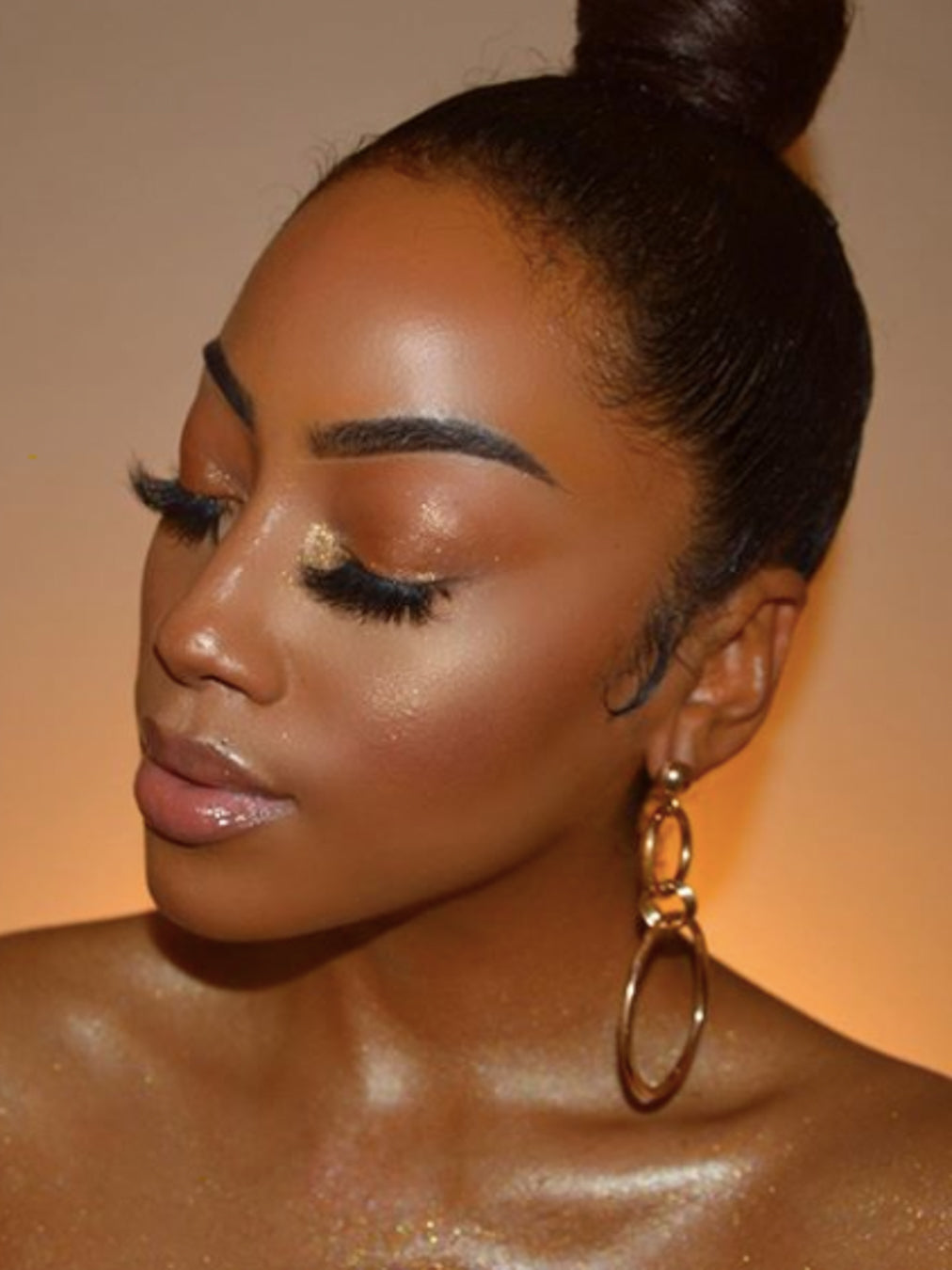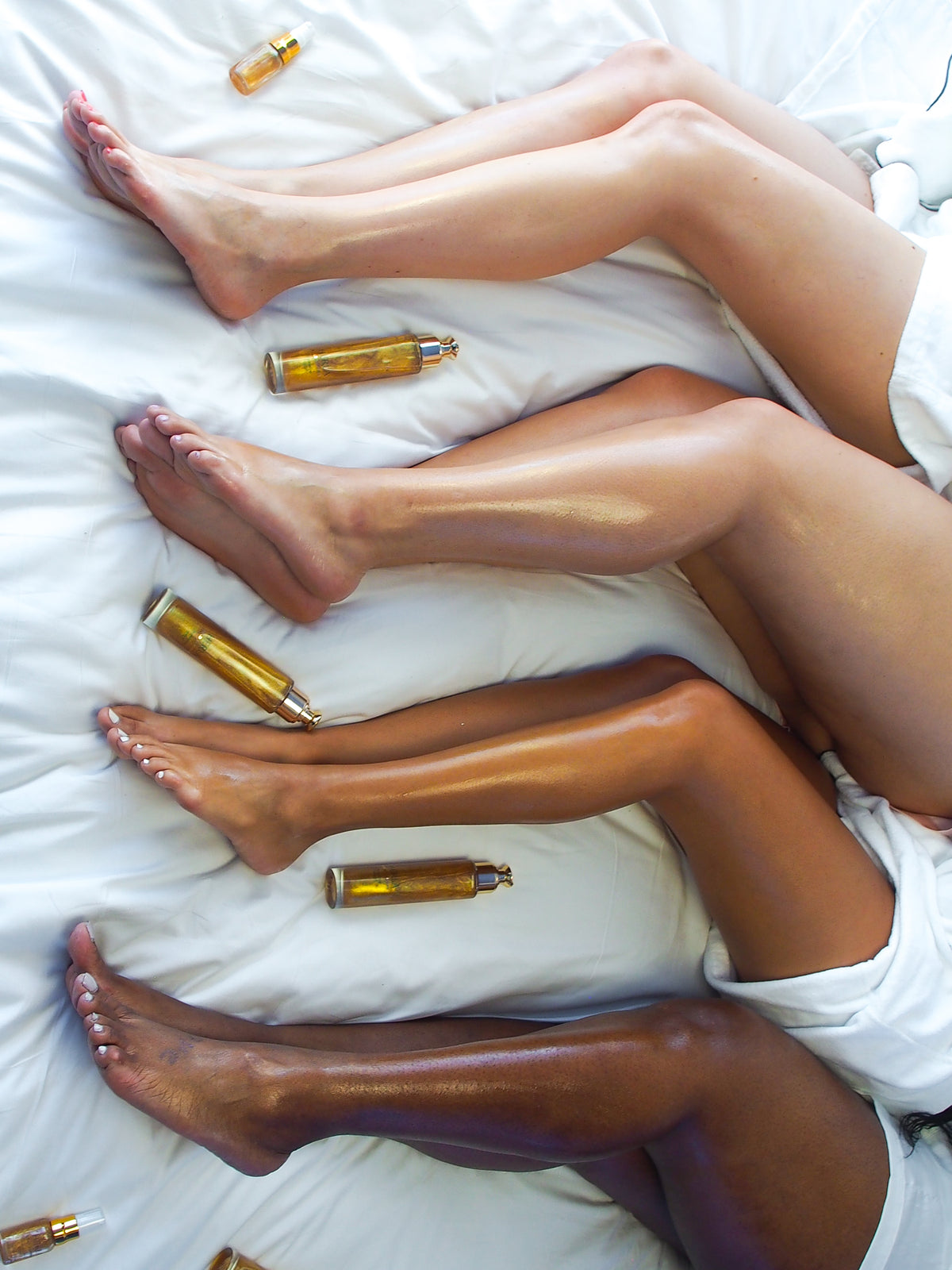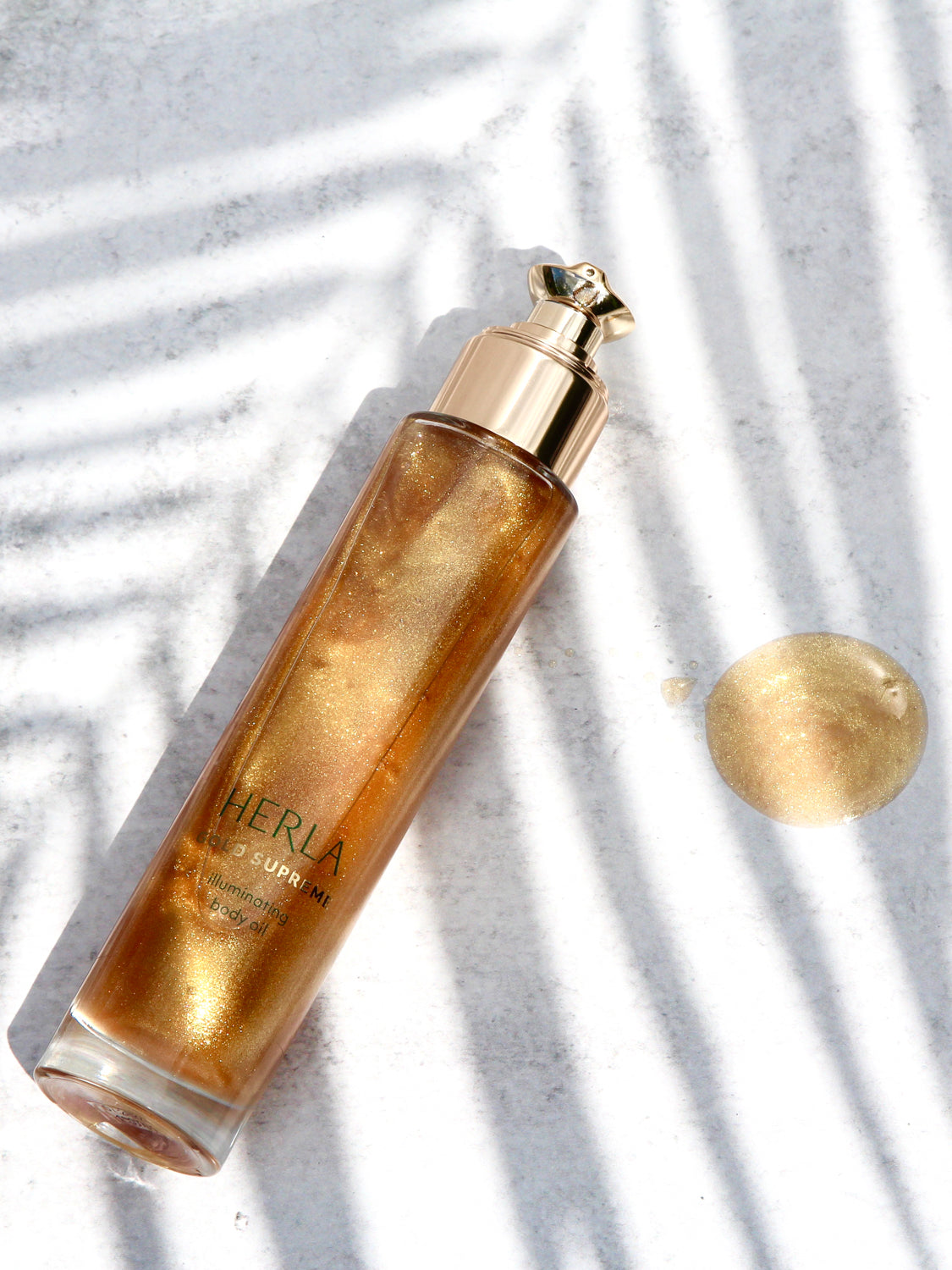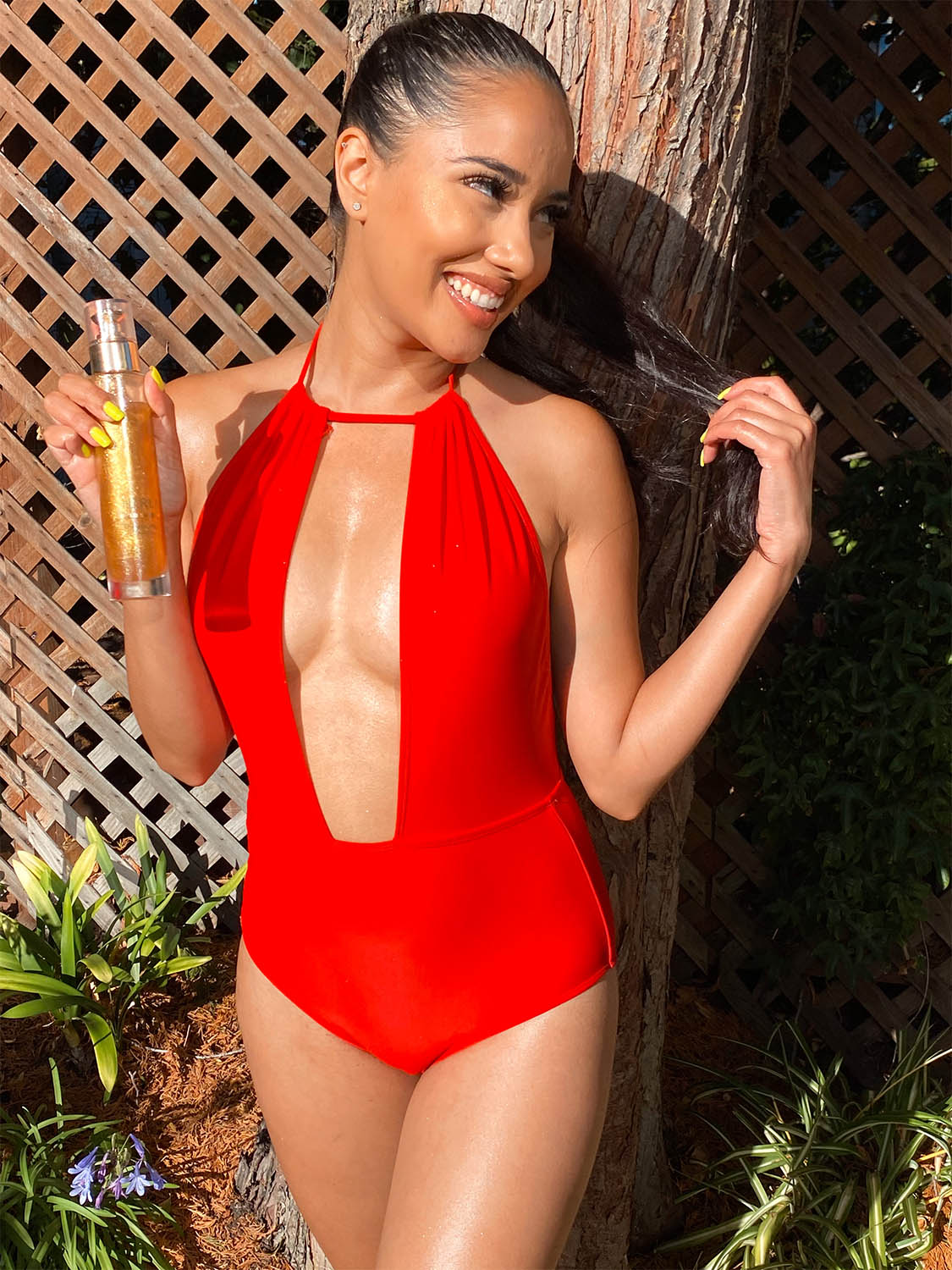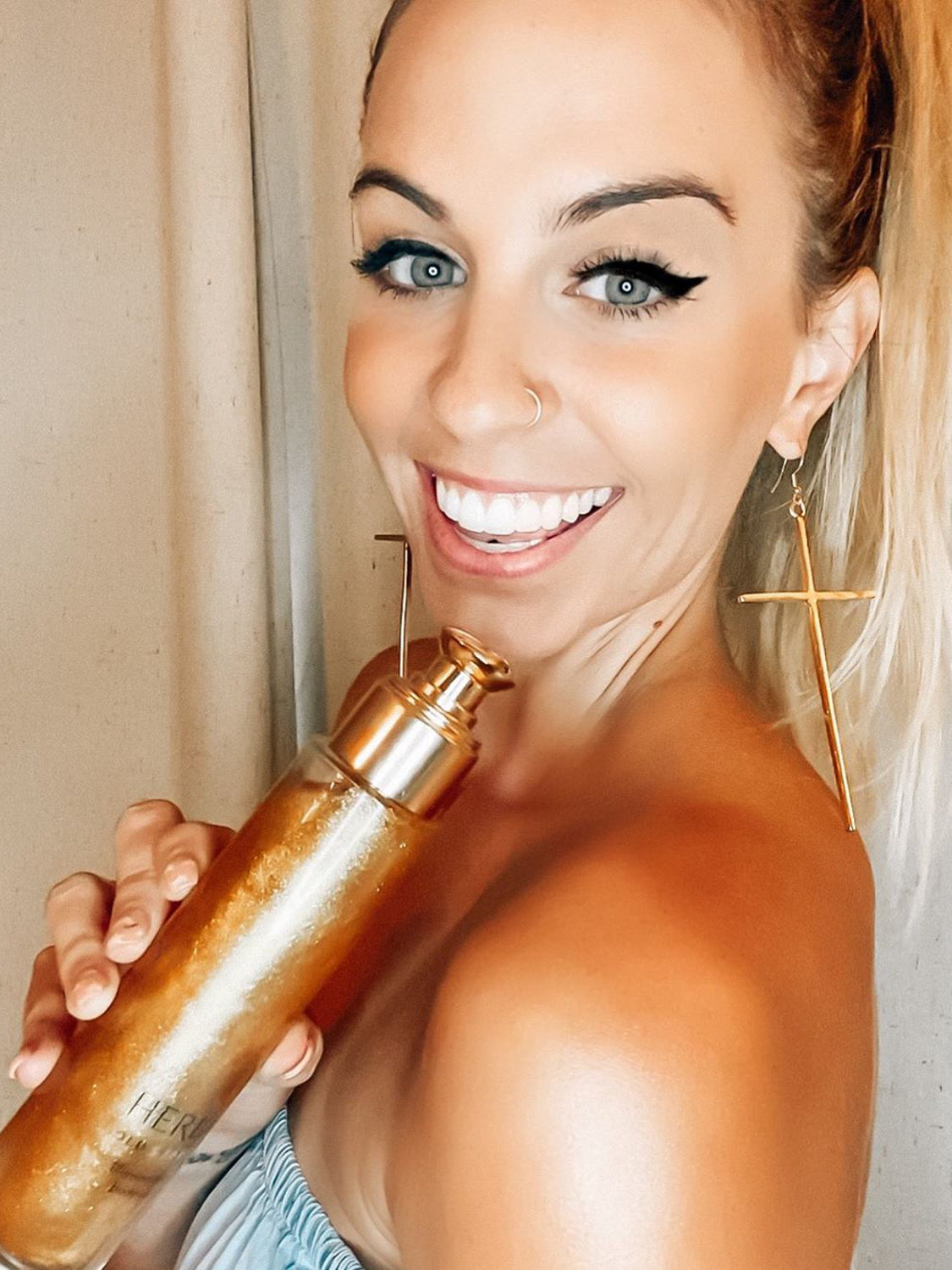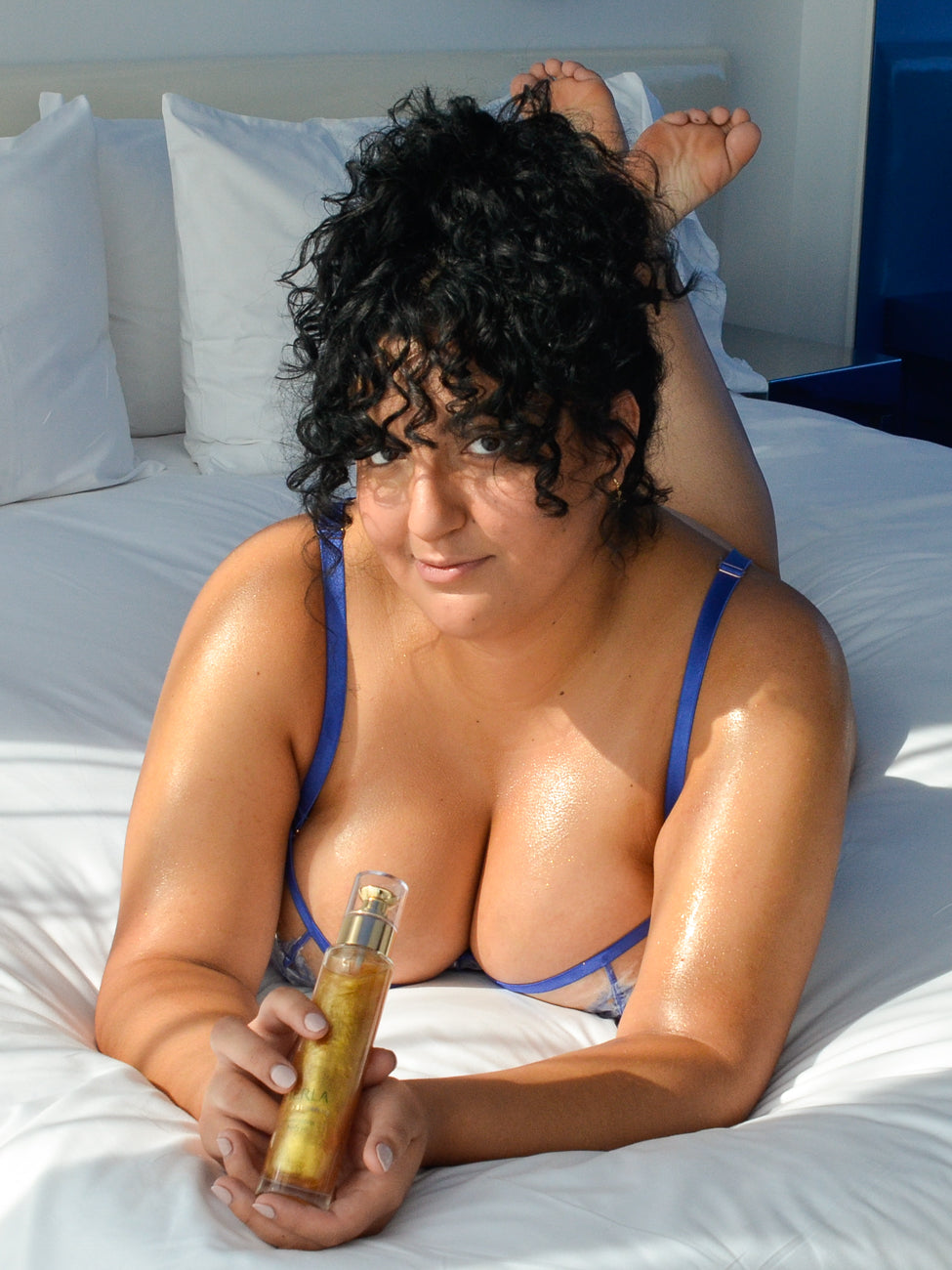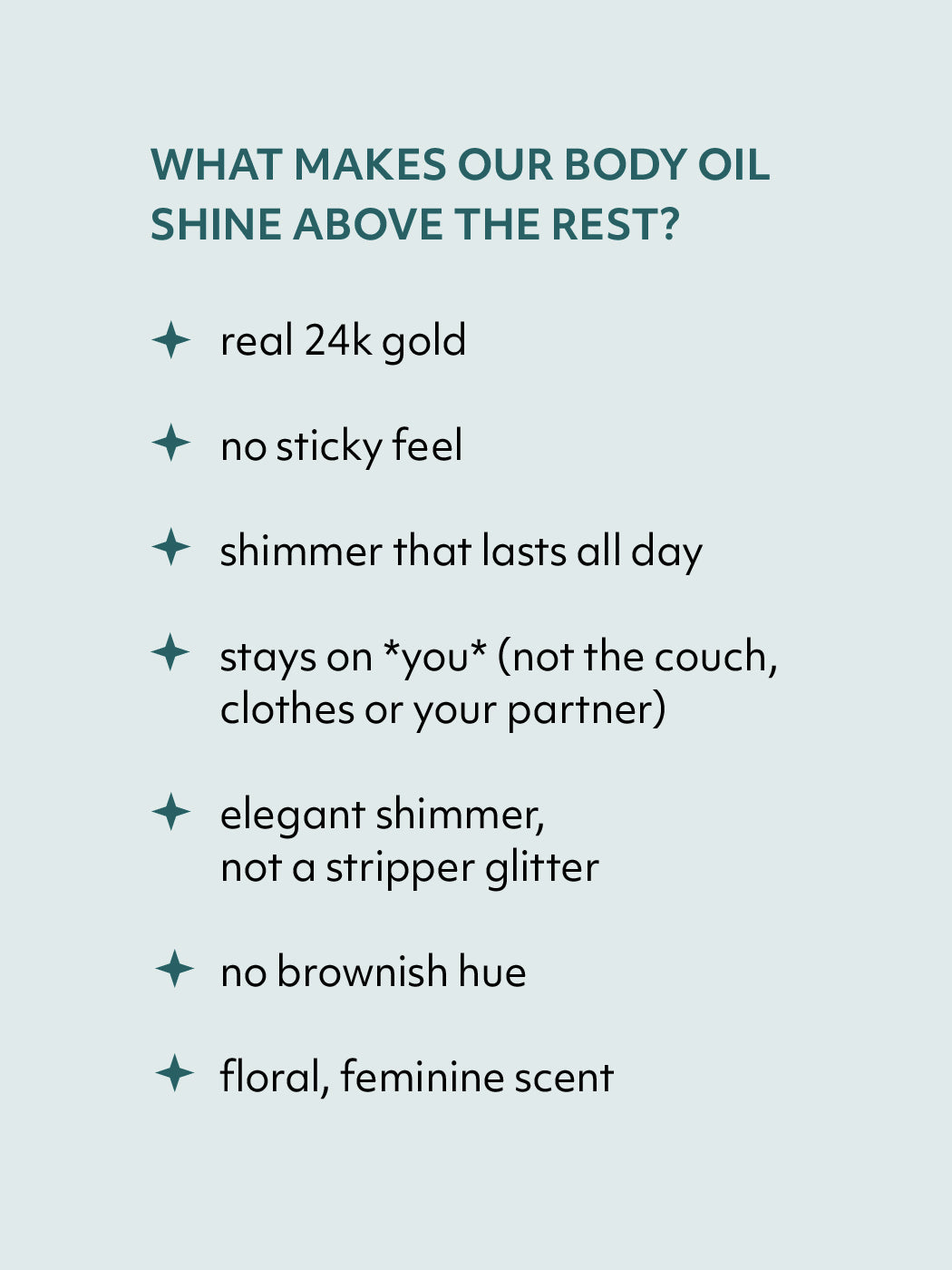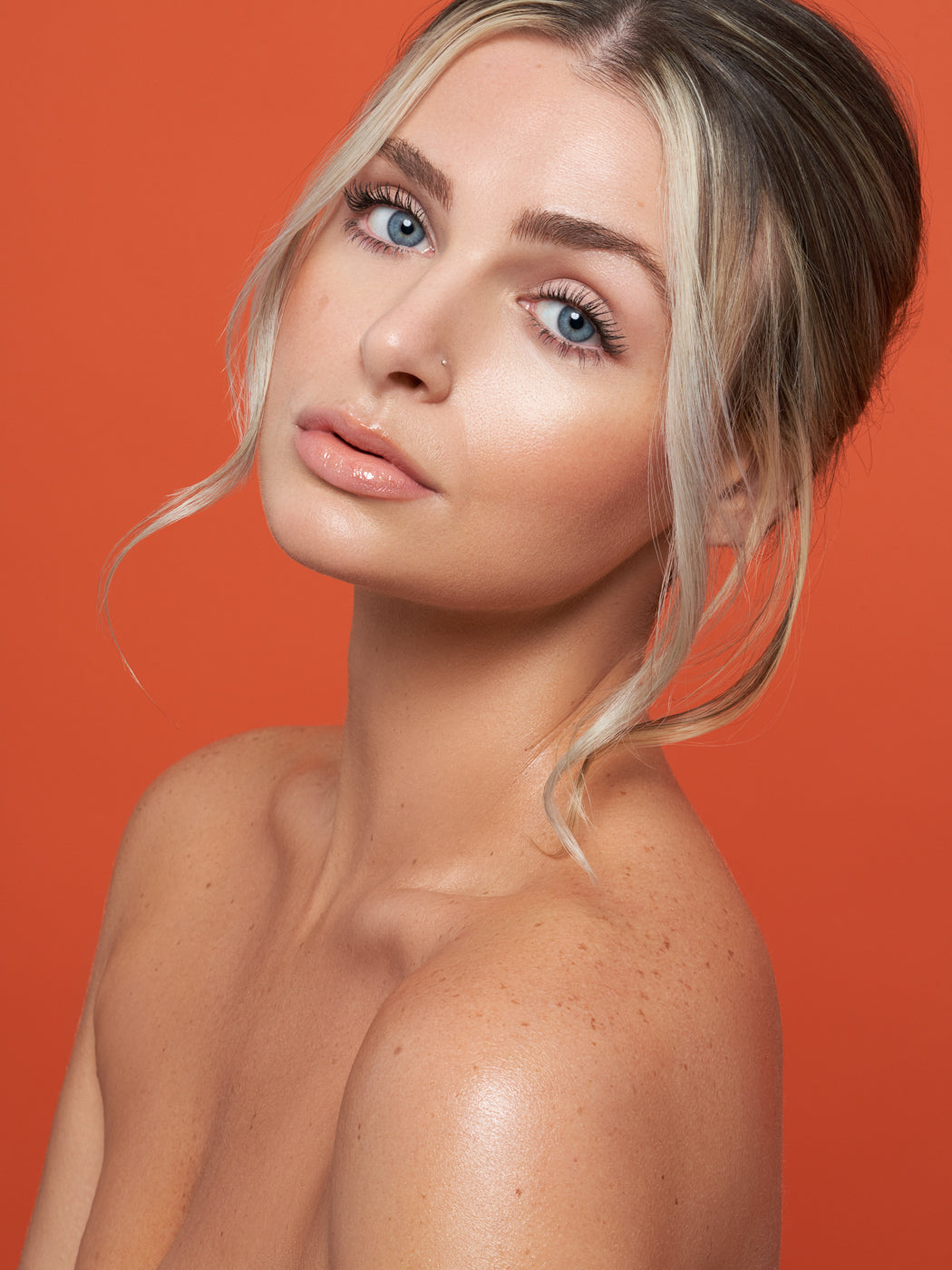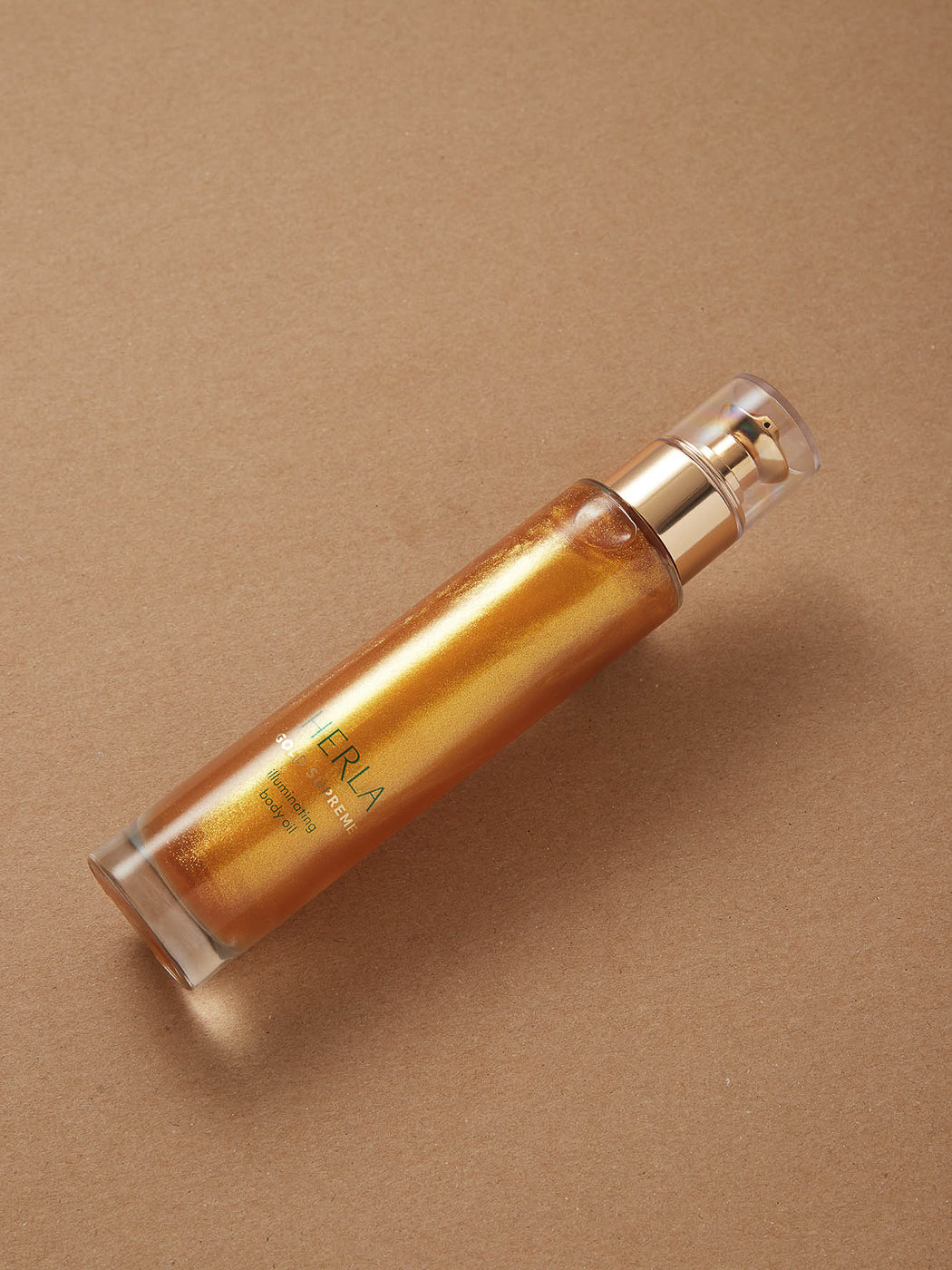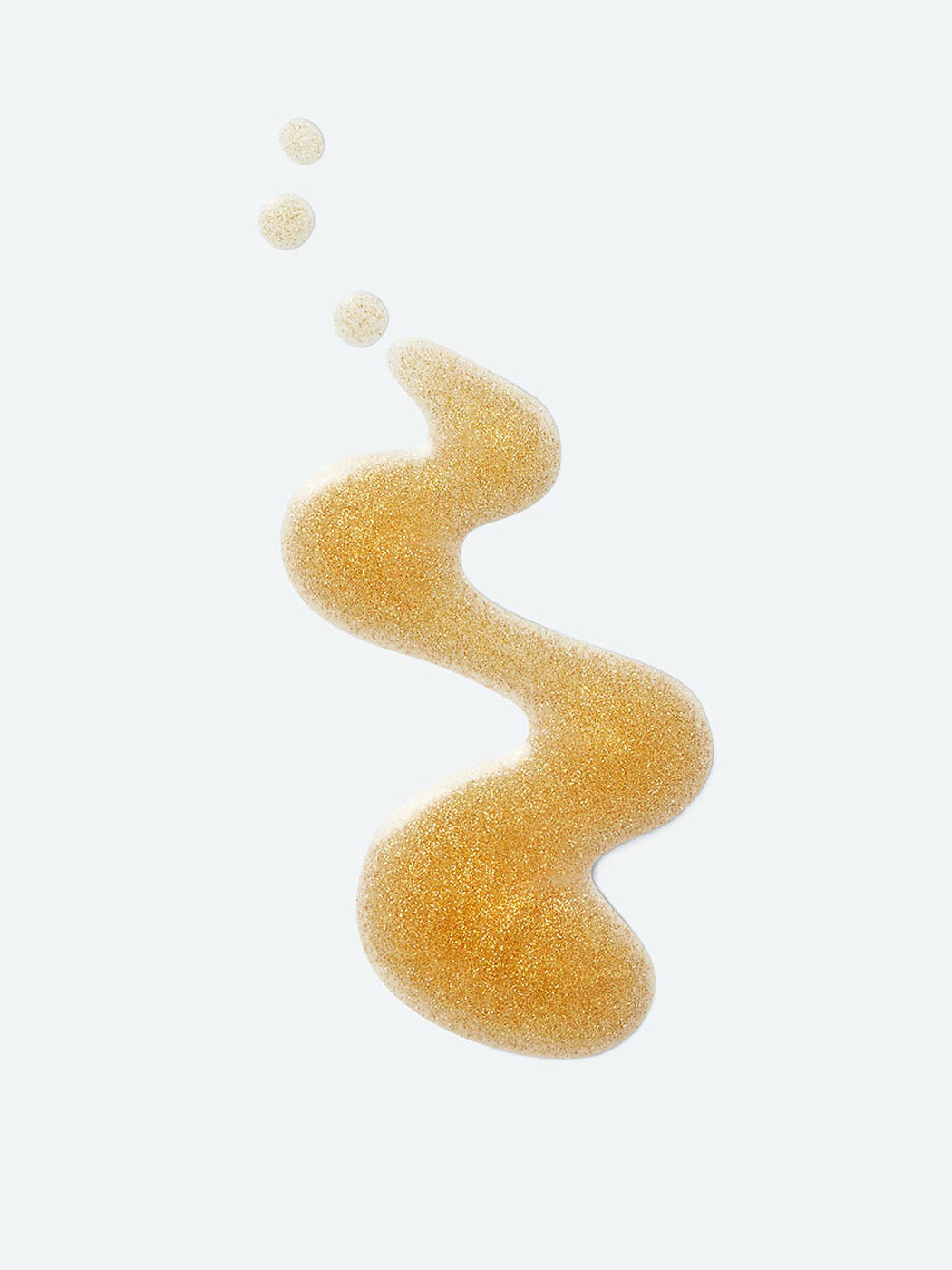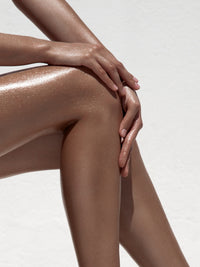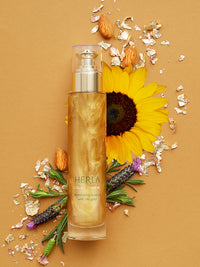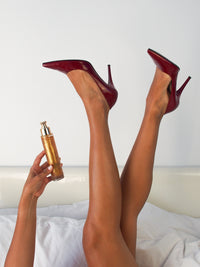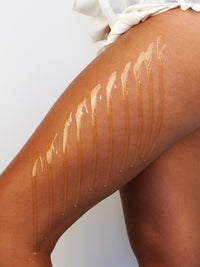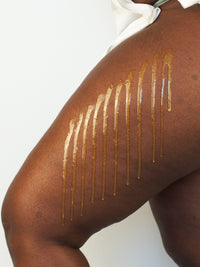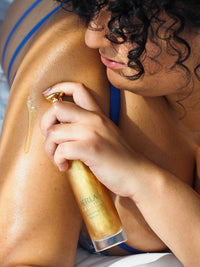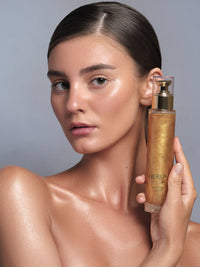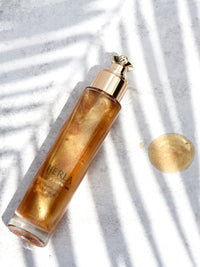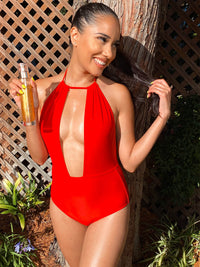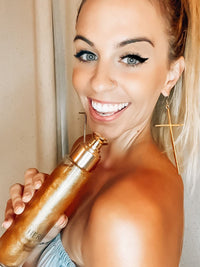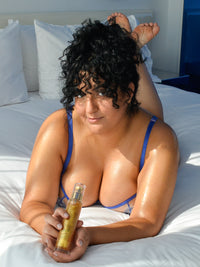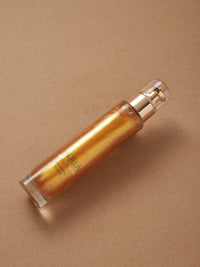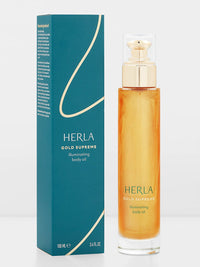 gold supreme
illuminating body oil with 24k gold
perfect golden shimmer that accentuates every skin tone
description
how to use
ingredients
origins
The first Illuminating body oil with real 24k gold.
Super lightweight, fast-absorbing body oil provides a long-lasting shimmery glow while deeply moisturizing your skin. Enjoy an instant dewy and golden finish that accentuates every skin tone. Now, you can keep your summer glow all year round.
Sweet almond oil and sunflower oil smooth and soften your skin, and prevent its premature aging, while Spanish lavender minimizes visible signs of aging. Shea butter delivers nourishment and lasting moisture.
Illuminating golden particles derived from 24k gold and natural mineral pigments enhance your natural skin tone and bring in maximum radiance. The oil fights free radicals, leaves your skin protected, healthy and luminous. "Smells like gold."
Massage onto entire body daily or as desired. Can be used on the face too.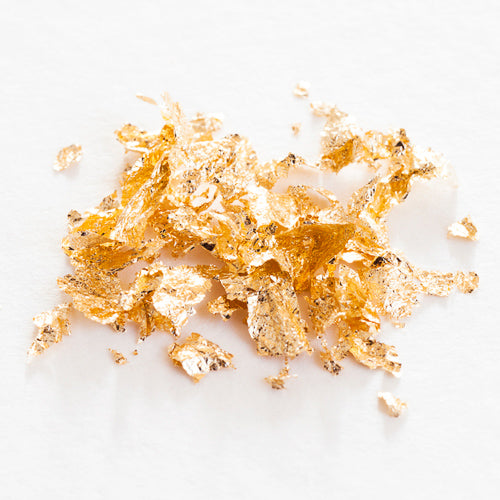 gold
the gold we use is processed in Germany. pure gold ingot is first melted, then rolled and formed into a gold band. it is cut into sheets and hammered to produce ultra thin gold flakes, which are later turned into nanoparticles. gold increases your skin's elasticity, improves the appearance of wrinkles, lines and blemishes, reduces the appearance of hyperpigmentation, and calms skin inflammation.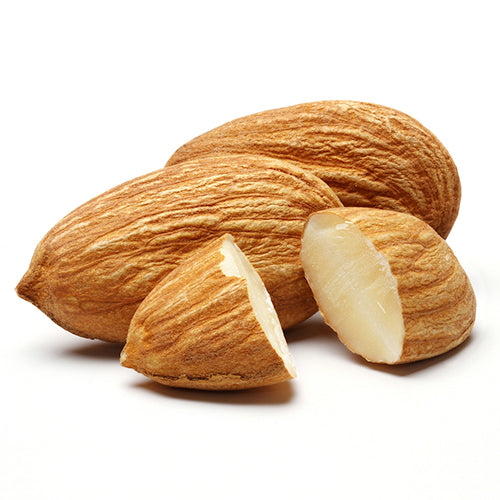 sweet almond
sweet almond (prunus amygdalus dulcis) is a tree that originated in the Middle East. its seed is rich in fatty acids, protein, minerals (like zinc and potassium) and vitamins A and E. sweet almond nourishes and protects your skin, making it look soft and smooth. it helps control skin imperfections and calms redness, inflammation and irritation. its oil keeps your skin free from scars and stretch marks.
spanish lavender
spanish lavender (lavandula stoechas) originated in the Mediterranean and North Africa. its use in skincare dates back hundreds of years. containing antioxidants, it helps regenerate and reenergize skin for a healthy look. it minimizes wrinkles and lines. it also moisturizes and controls pH balance. this ingredient is ECOCERT certified.
shea butter
shea butter (butyrospermum parkii) is extracted from the shea tree nut native to Africa. it has high concentration of fatty acids and vitamins A, E and K. it has healing and soothing qualities and creates a protective layer over skin that locks in moisture. it is excellent for moisturizing very dry skin and nourishing dull skin. shea butter combats oxidative stress and helps improve the appearance of wrinkles.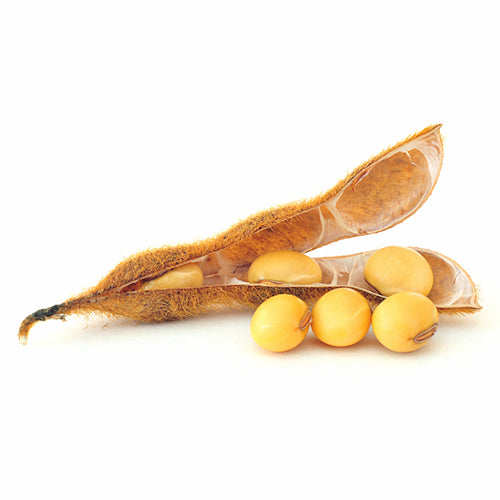 soybean oil
soybean (glycine soja) oil is pressed from the seeds of wild soybean, a plant with its origins in eastern Asia. it is rich in omega-6, linolenic acid, ferulic acid and vitamins B, E and K. it treats damaged skin, slows down its aging and wrinkle formation. it helps keep your skin healthy and youthful.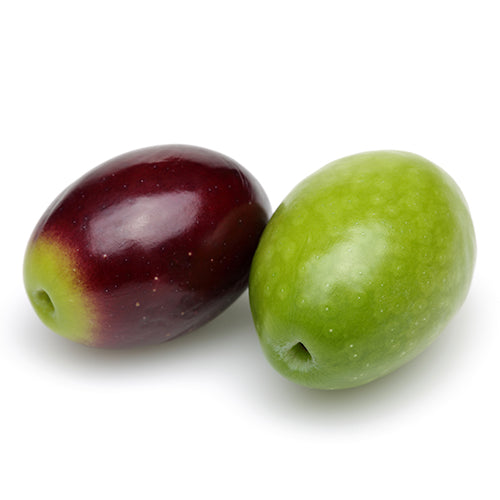 olive
olive squalane is derived from olives, cultivated in many parts of the world. it is a great (and light) moisturizer that heals and soothes your skin. squalane has anti-bacterial properties, helps control acne and blemishes, and regulates sebum production.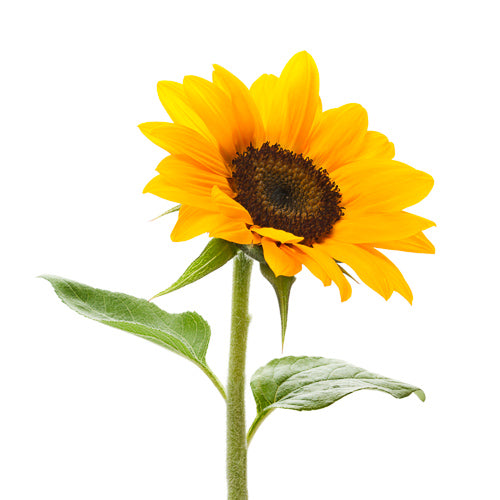 sunflower oil
sunflower oil (helianthus annuus) is pressed from the seeds of sunflower. it is native to North America and cultivated in many countries around the world. sunflower oil is not only an important part of a diet, but also very beneficial for the skin. it is rich in linoleic acid to help maintain the skin barrier and prevent water loss. its anti-inflammatory properties help reduce skin irritation, redness and acne. sunflower oil promotes skin elasticity and softness.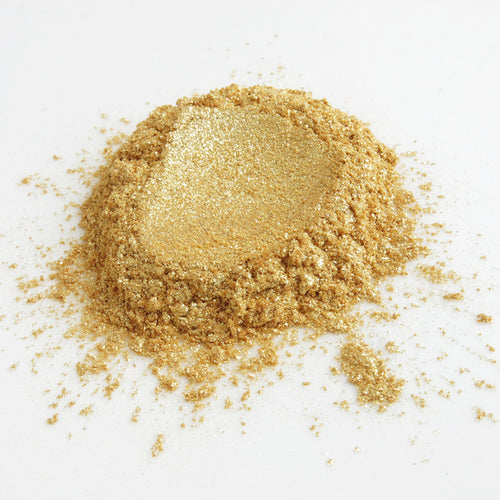 mica
Mica is a naturally occurring mineral pigment used in natural cosmetics for its shimmering and illuminating properties. Mica powder reflects light from the skin and creates a radiant, glowing finish. The mica we use is ethically sourced and not tested on animals.
see full ingredients list
Prunus Amygdalus Dulcis (Sweet Almond) Oil, Helianthus Annuus (Sunflower) Seed Oil, Tripelargonin, Shea Butter Ethyl Esters, Silica Dimethyl Silylate, Fragrance, Lavandula Stoechas (Spanish lavender) Extract, Gold, Tocopheryl Acetate, Tocopherol, Beta-Sitosterol, Squalene (Olive), Glycine Soja (Soybean) Oil, Caprylic/Capric Triglyceride, Mica, Calcium Sodium Borosilicate, Tin Oxide, Silica, Citric Acid, Silver, Copper, Iron Oxides, Titanium Dioxide.
Spain, Italy
sweet almond
out of stock
DERMATOLOGICALLY TESTED & PROVEN
100% of women noticed the immediate illuminating effect
95% of women found the product to perfectly moisturize the skin

*consumer study on 20 women, 18-65 years old, after just one application.

"One of my favorite products is the Illuminating Body Oil, part of the Gold Supreme collection. Made with sweet almond oil, sunflower seed oil, shea butter, squalene and lavender, this super lightweight, fast-absorbing oil deeply moisturizes the skin, while antioxidants help protect the skin from free radicals. And natural mineral pigments provide a long-lasting shimmery golden glow that accentuates every skin tone. I love how soft and luminous it makes my skin!"
- Dr. Hadley King, a New York City board-certified dermatologist.