Send me an email when this product is back in stock.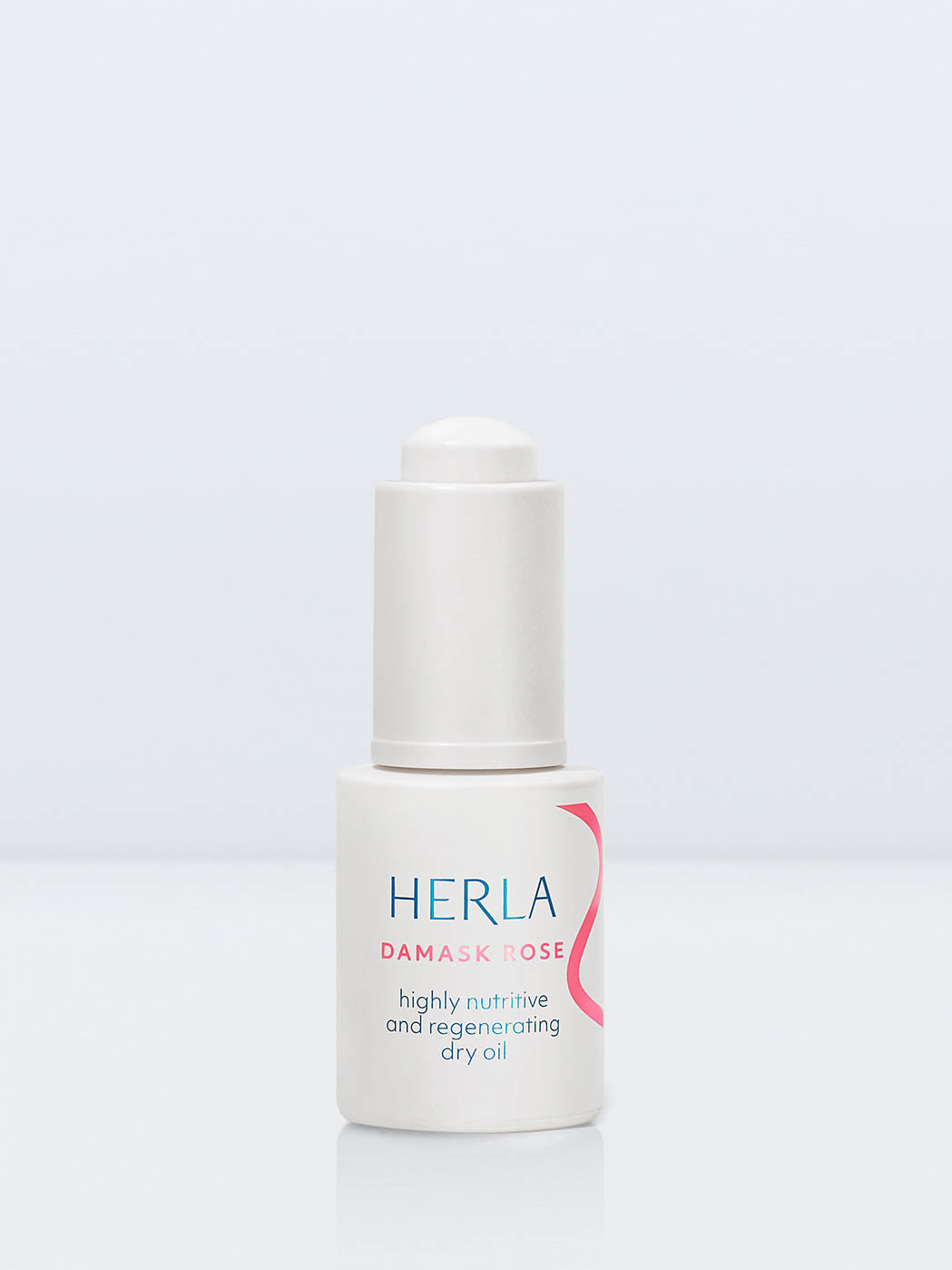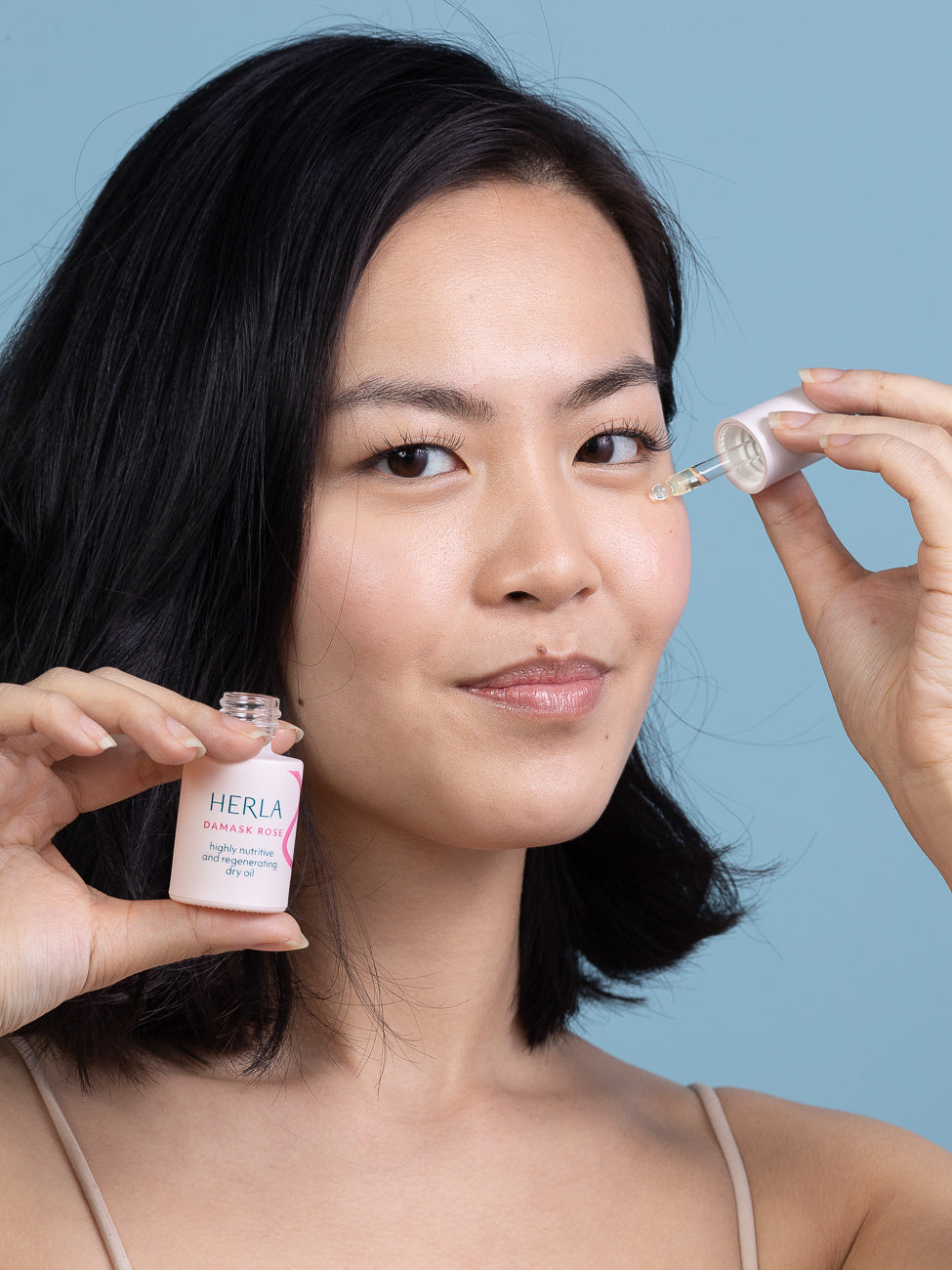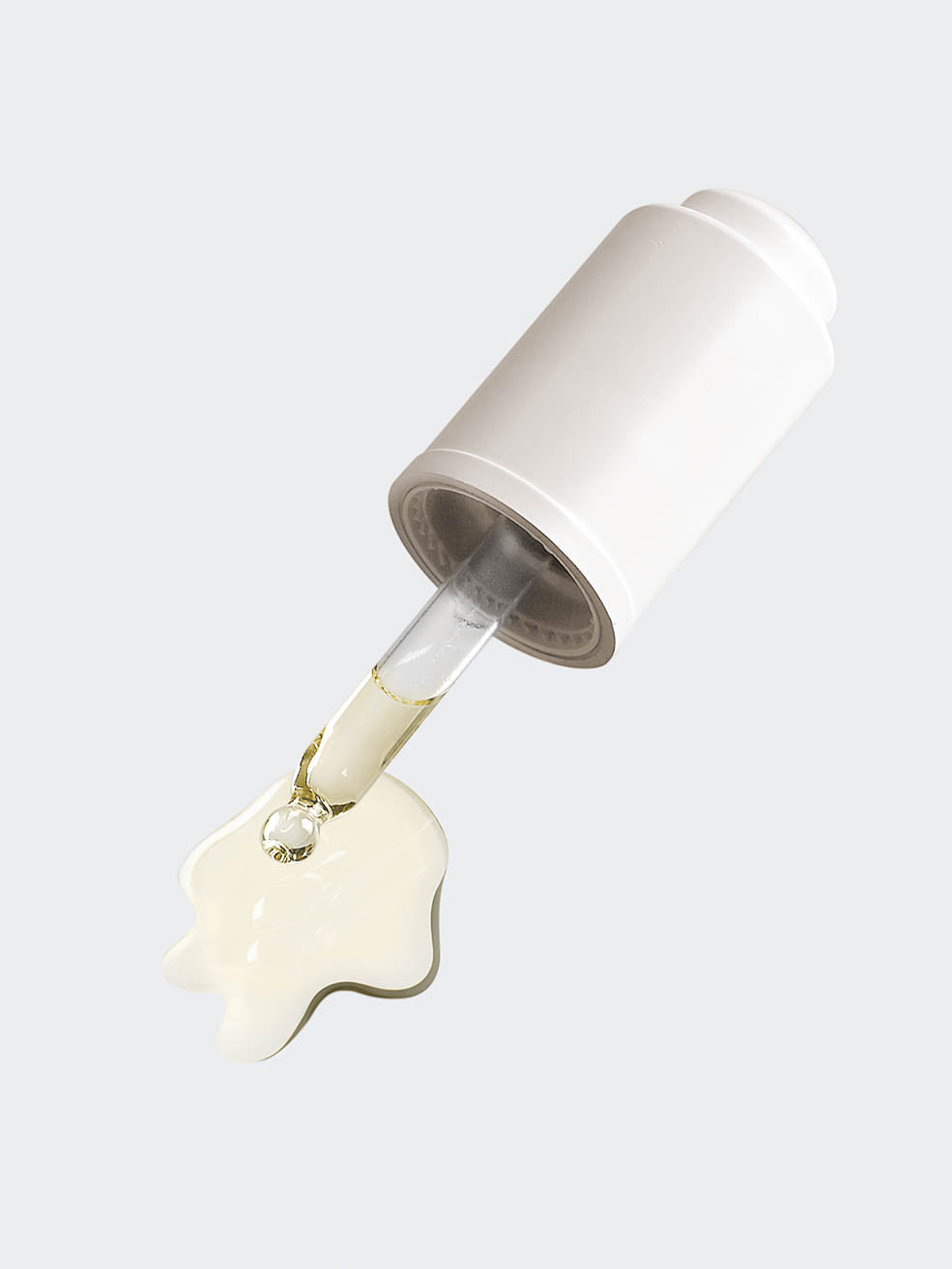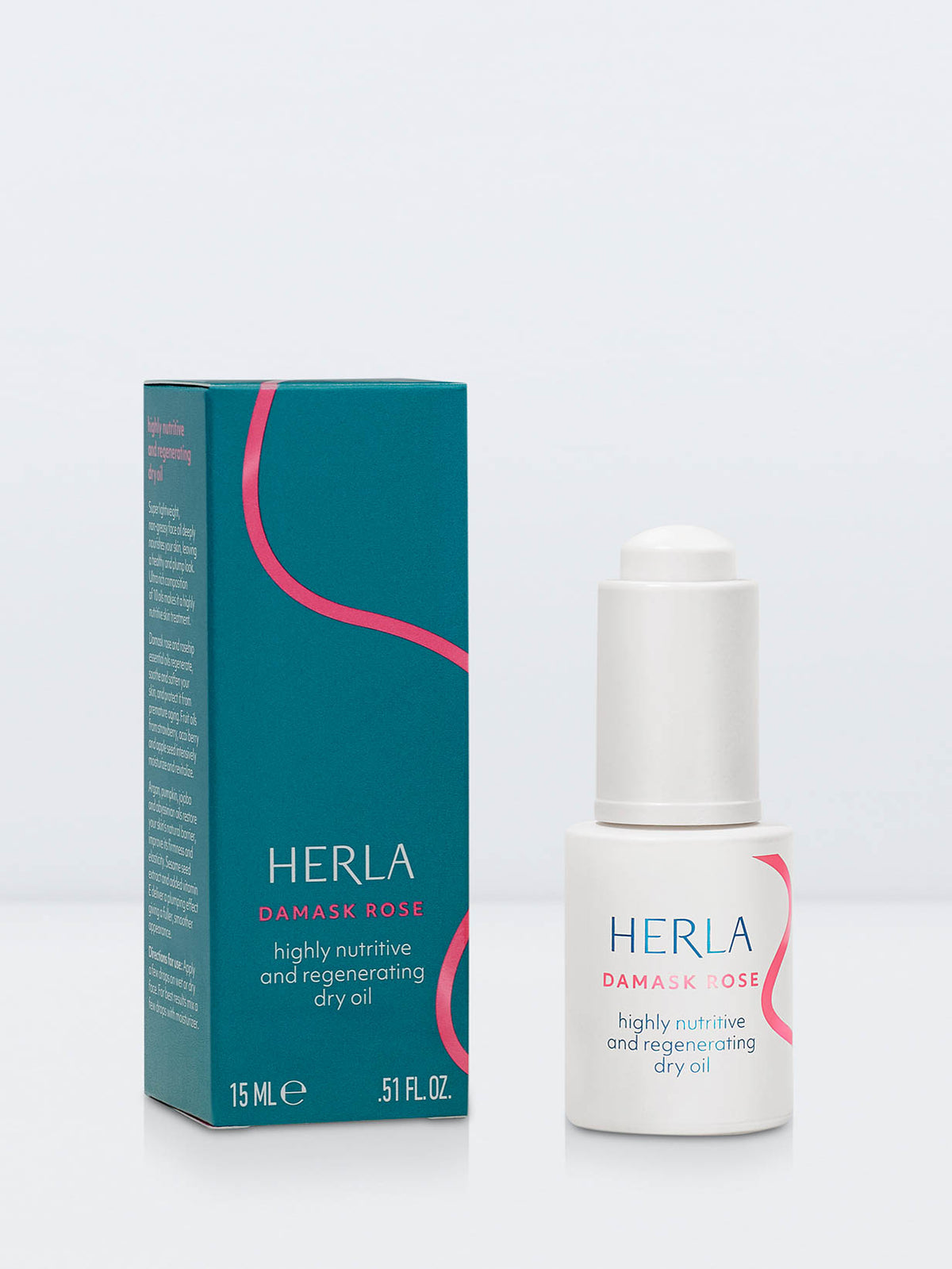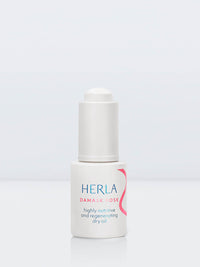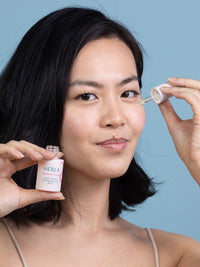 damask rose
highly nutritive and regenerating dry oil
feels like it's barely there but packs a highly nutritive regenerating punch
description
how to use
ingredients
origins
Super lightweight, non-greasy face oil deeply nourishes your skin leaving a healthy and plump look. Ultra rich composition of 10 oils makes it a highly nutritive skin treatment.
Damask rose and rosehip essential oils regenerate, soothe and soften your skin, and protect it from premature aging. Fruit oils from strawberry, acai berry and apple seed intensively moisturize and revitalize.
Argan, pumpkin, jojoba and abyssinian oils restore skin's natural barrier, improve its firmness and elasticity. Sesame seed extract and added vitamin E deliver a plumping effect giving a fuller, smoother appearance.
Apply a few drops on wet or dry face. For best results mix a few drops with HERLA Damask Rose nourishing and firming all-day cream.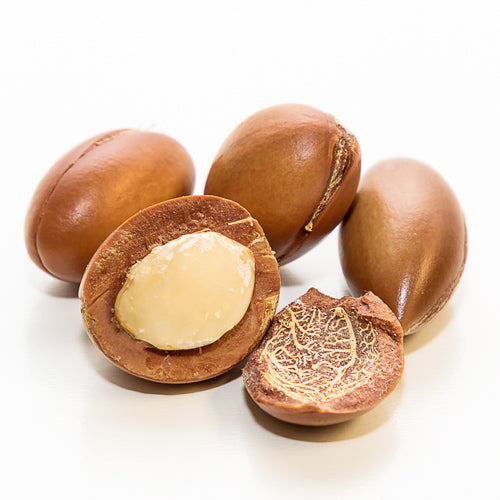 argan oil
argan (argania spinosa) oil is produced from the kernels of the organ tree, which only grows in Morocco. it is rich in essential fatty acids, antioxidants (vitamins E and A), and lots of active biological compounds (like sterols and polyphenols). it has softening and protecting benefits for your skin, restores your skin's natural lipid barrier and prevents premature aging.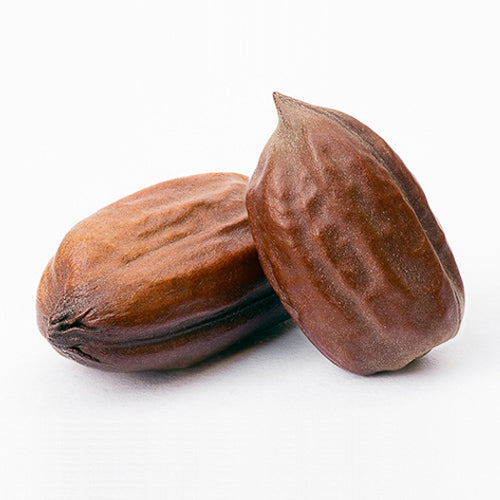 jojoba oil
jojoba (simmondsia chinensis) oil is produced from the seeds of the jojoba plant, that originates from Southwestern North America. it's rich in vitamin E and B, is full of minerals (like zinc, iodine and copper) and its makeup is very similar to the sebum produced by our skin. it creates a protective barrier and locks in moisture. jojoba oil helps soothe inflammation, improve the appearance of lines and wrinkles, help control acne and treats dry skin.
damask rose oil
Damask rose (rosa damascena) is the queen of all roses, known for its fine fragrance and soft, velvety pink petals. it's named after the city of Damascus in Syria, its place of origin. Damask rose oil is extracted from fresh flowers picked in the morning just before its distillation. it is rich in vitamins C and A (retinol) that smooth out wrinkles and lines, and improve skin's elasticity. Damask rose oil has nourishing and healing properties, it helps reduce inflammation, evens your natural skin tone and can help prevent acne. its relaxing aroma is very calming and improves the mood.
rosehip oil
rosehip (rosa canina) oil is extracted from the fruit and seeds of the rosehip plant that is grown in Europe and regions of South America, primarily Chile. it is full of vitamins A, C and E, and essential fatty acids (e.g. linoleum acid). it prevents your skin from water loss and keeps it youthful and vital. rosehip oil brightens your skin, boosts its radiance and has antioxidant and anti-inflammatory properties.
black rose
black Baccara rose (rosa hybrid) has been cultivated in France since 2000 and is considered one of the most sophisticated rose flowers due to its black-tinged, deep red colored petals and their delicate texture. black rose stands out in the rose family due to its high cyanidin content also found in many red berries, which is a powerful antioxidant. it protects your skin against external aggressors that cause aging and helps regulate sebum production.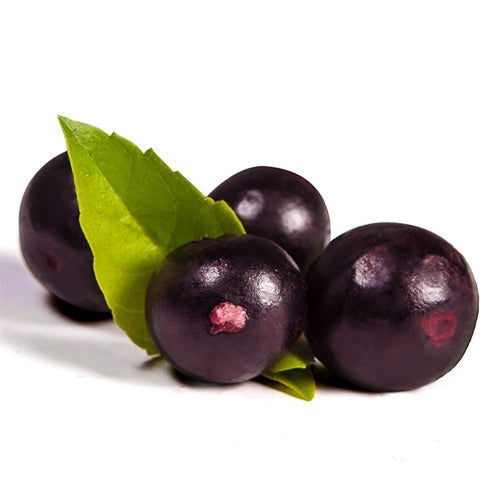 acai oil
acai (euterpe oleracea) oil is extracted from the fruit of acai palm, a palm tree native to Brazil. it is know as a powerful source of antioxidants. it contains vitamins A, B, C and E, calcium, iron and phosphorus. it helps your skin regenerate, protects it from environmental factors, nourishes and keeps it youthfully vibrant.
crambe abyssinica oil
crambe abyssinica is an oilseed crop that originated in eastern Africa. it is known for containing high levels of eruct acid (omega-9 fatty acid), as well as omega-6 and omega-3. a high emollient content makes the oil beneficial for skin renewal, increasing its softness and plumpness. it helps calm skin irritation and inflammation, leaving your skin revitalized and protected.
pumpkin seed oil
pumpkin (cucurbita pepo) seed oil is extracted from pumpkin seeds and can be traced back several thousands of years to its origin in Oaxaca, Mexico. it is grown today in many parts of the world. it's rich in omega-3 and omega-6 fatty acids, minerals and vitamins A, B and E. it helps retain moisturize and soothes your skin. its zinc and selenium content is especially good for oily skin. pumpkin seed oil also helps fight acne, and increases firmness for a renewed appearance.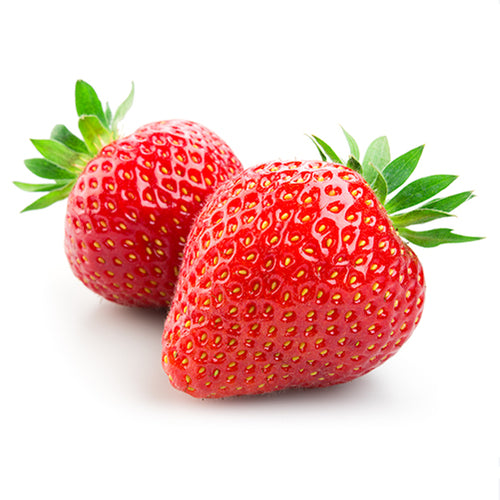 strawberry seed oil
strawberry (fragaria ananassa) seed oil is made of the tiny seeds of strawberries, which, originated in France, but are grown globally. it contains alpha hydroxy acids, salicylic acid, vitamin C and exfoliants – perfect for cleansing and toning your skin. strawberry seed oil tightens pores and helps control acne and blemishes. it is popular in eye care as it eliminates dark circles and puffiness, helps minimize wrinkle formation and moisturizes.
apple seed oil
apple (pyrus malus) seed oil is pressed from the seeds of the apple trees native to Central Asia, but grown in different parts of the world. its high content of essential fatty acids moisturizes, softens and promotes skin renewal. rich in antioxidants, nutrients and minerals, it improves your skin's firmness and elasticity, leaving a plump and vibrant look.
sesame seed
sesame (sesamum indicum) seed is one of the oldest oilseed crops native to India. it is rich in omega fatty acids, vitamin B complex, and minerals (like calcium and phosphorus). sesame seed has anti-inflammatory and healing properties perfect for sensitive, irritated skin. it nourishes your skin, improves its elasticity, softens and promotes a glowing look.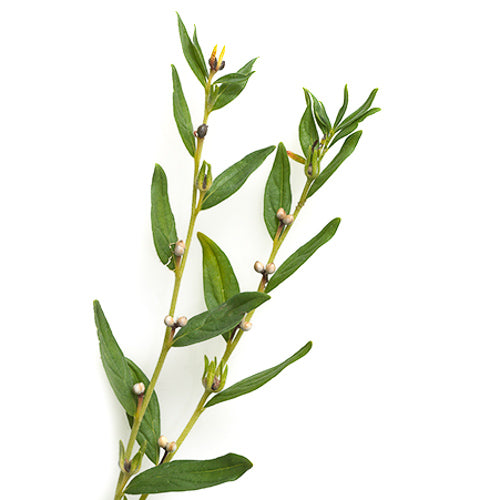 gromwell
common gromwell (lithospermum officinale) is a plant that has been cultivated in Asia for centuries and its root has become a popular medicinal herb in Japan, China and Korea due to its healing, soothing and anti-inflammatory properties. it contains allantoin, an active ingredient used for detoxifying and smoothing skin, promoting skin renewal and wound healing.
pelargonium graveolens stem leaf oil
pelargonium graveolens stem leaf oil is extracted from the stems of pelargonium graveolens, a flowering plant that originated in southern parts of Africa. its essential oil has antioxidant and antibacterial properties but is popularly used for aromatherapy due to its floral fragrance.
pelargonium roseum leaf oil
pelargonium roseum leaf oil is extracted from the leaves of pelargonium roseum that originated in southern parts of Africa. its essential oil has cleansing and aromatherapy qualities. it tightens and refreshes your skin delivering a relaxing effect.
see full ingredients list
Hydrogenated Ethylhexyl Olivate, Isocetyl Stearate, Hydrogenated Olive Oil Unsaponifiables, Rosa Canina (Rosehip) Fruit Oil, Argania Spinosa (Argan) Kernel Oil, Simmondsia Chinensis (Jojoba) Seed Oil, Pyrus Malus (Apple) Seed Oil, Crambe Abyssinica Seed Oil, Cucurbita Pepo (Pumpkin) Seed Oil, Caprylic/Capric Triglyceride, Fragaria Ananassa (Strawberry) Seed Oil, Euterpe Oleracea (Acai) Fruit Oil, Dimethyl Isosorbide, Sesamum Indicum (Sesame) Seed Extract, Tocopherol (Form of Vitamin E), Tocopheryl Acetate (Vitamin E Acetate), Rosa Damascena (Damask Rose) Flower Oil, Octyldodecyl Myristate, Lithospermum Officinale (Gromwell) Root Extract, Glyceryl Caprylate, Dehydroacetic Acid, Benzyl Alcohol, Pelargonium Graveolens Stem Leaf Oil, Pelargonium Roseum Leaf Oil, Phenylethyl Alcohol, Fragrance, Citronellol, Geraniol, Citral.
South Africa
crambe abyssinica oil
Poland
strawberry seed oil
France
pelargonium graveolens stem leaf oil
France
pelargonium roseum leaf oil
DERMATOLOGICALLY TESTED & PROVEN
90% of women found the product to immediately soothe and calm skin irritation
85% of women found their skin to be smoother after one application
80% of women reported improved skin elasticity
65% of women would like to use the product regularly

*consumer study on 20 women, 22-58 years old, after 2 weeks of regular usage (applied twice daily)