Send me an email when this product is back in stock.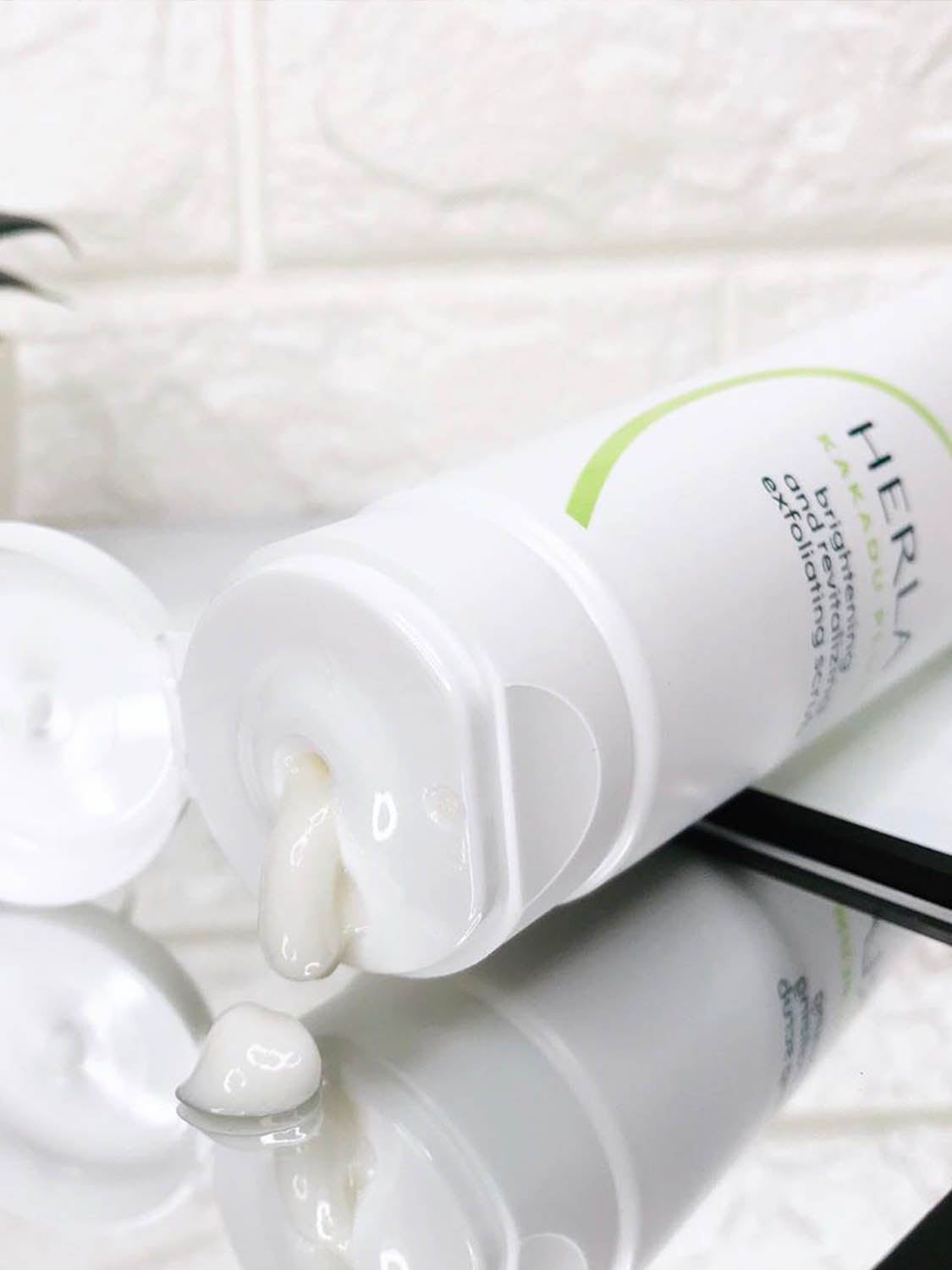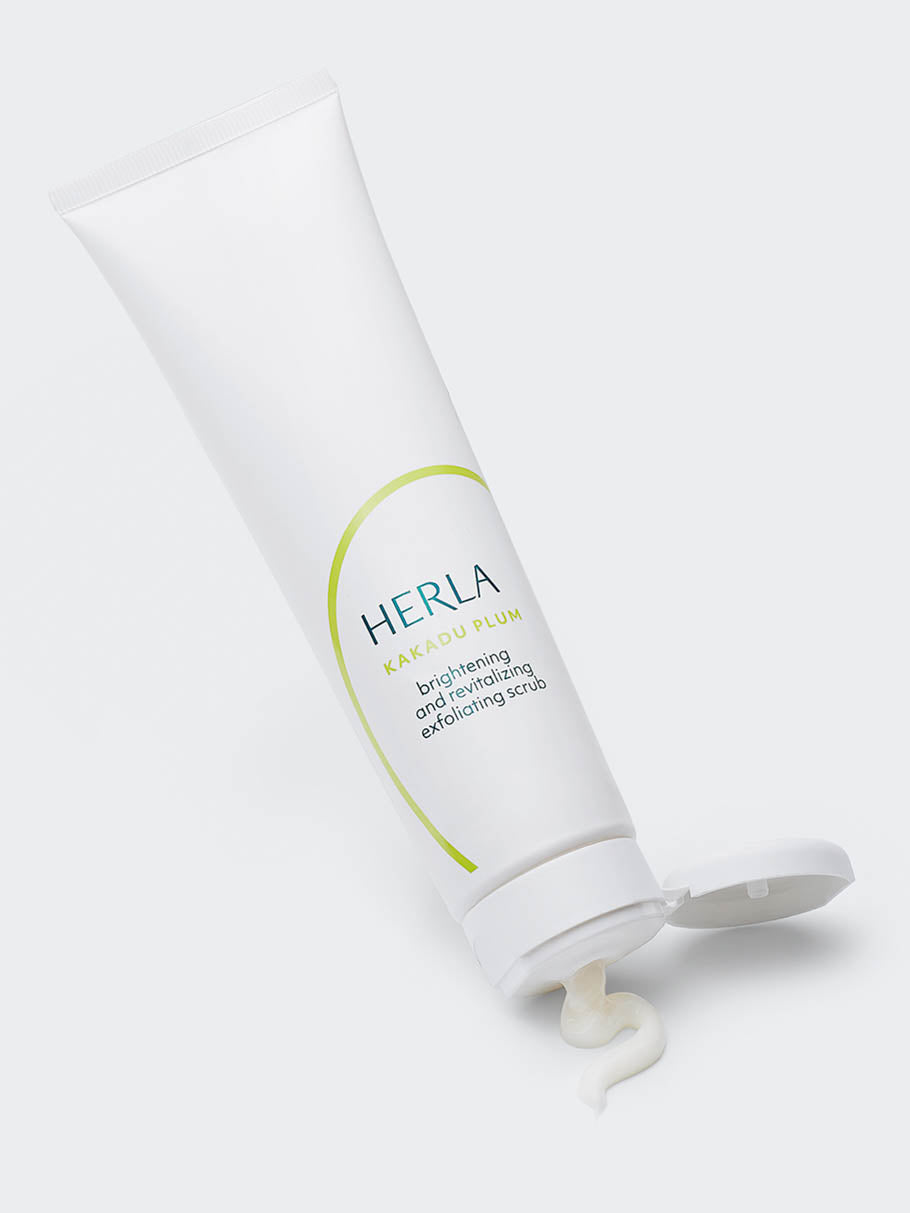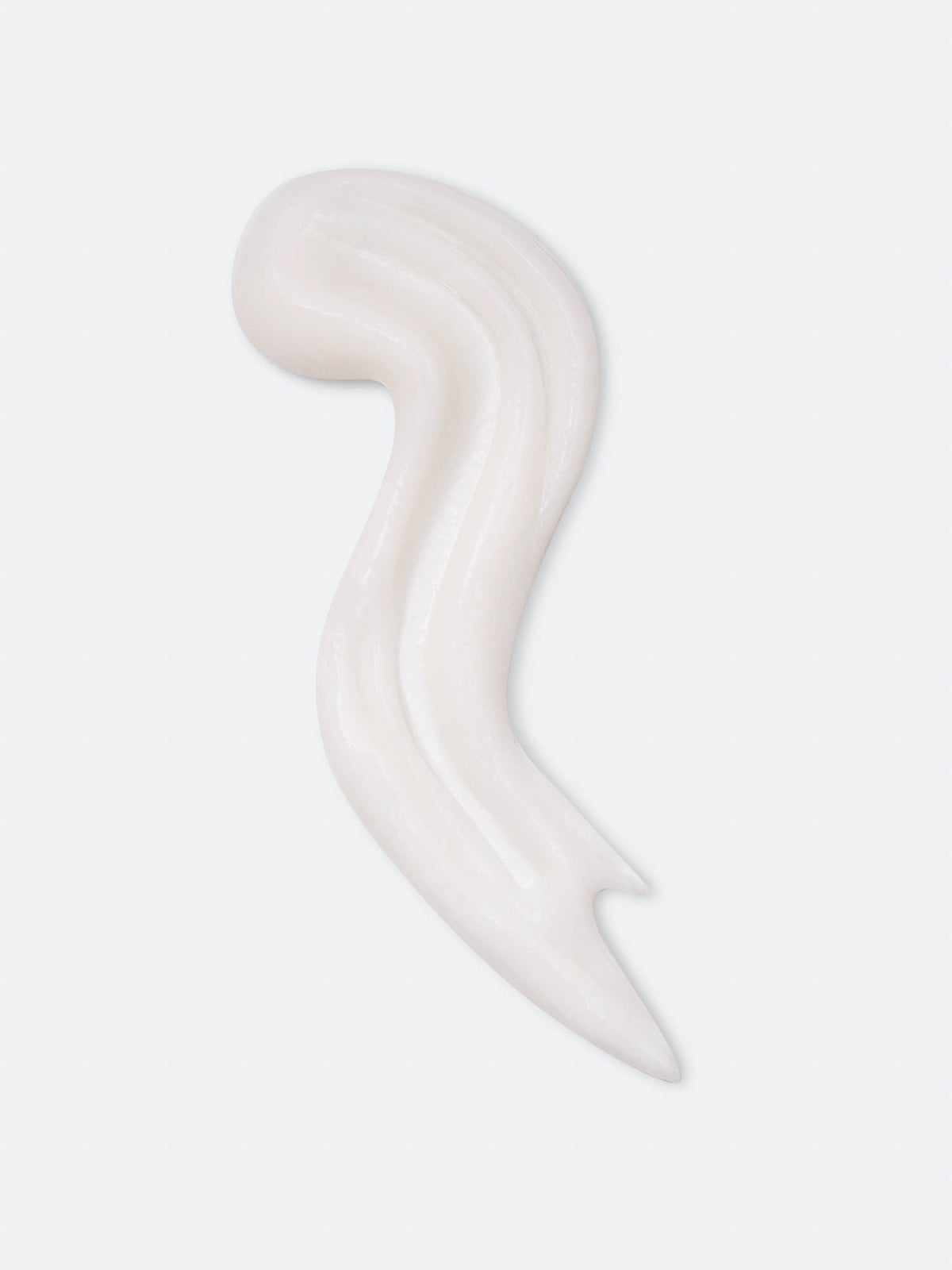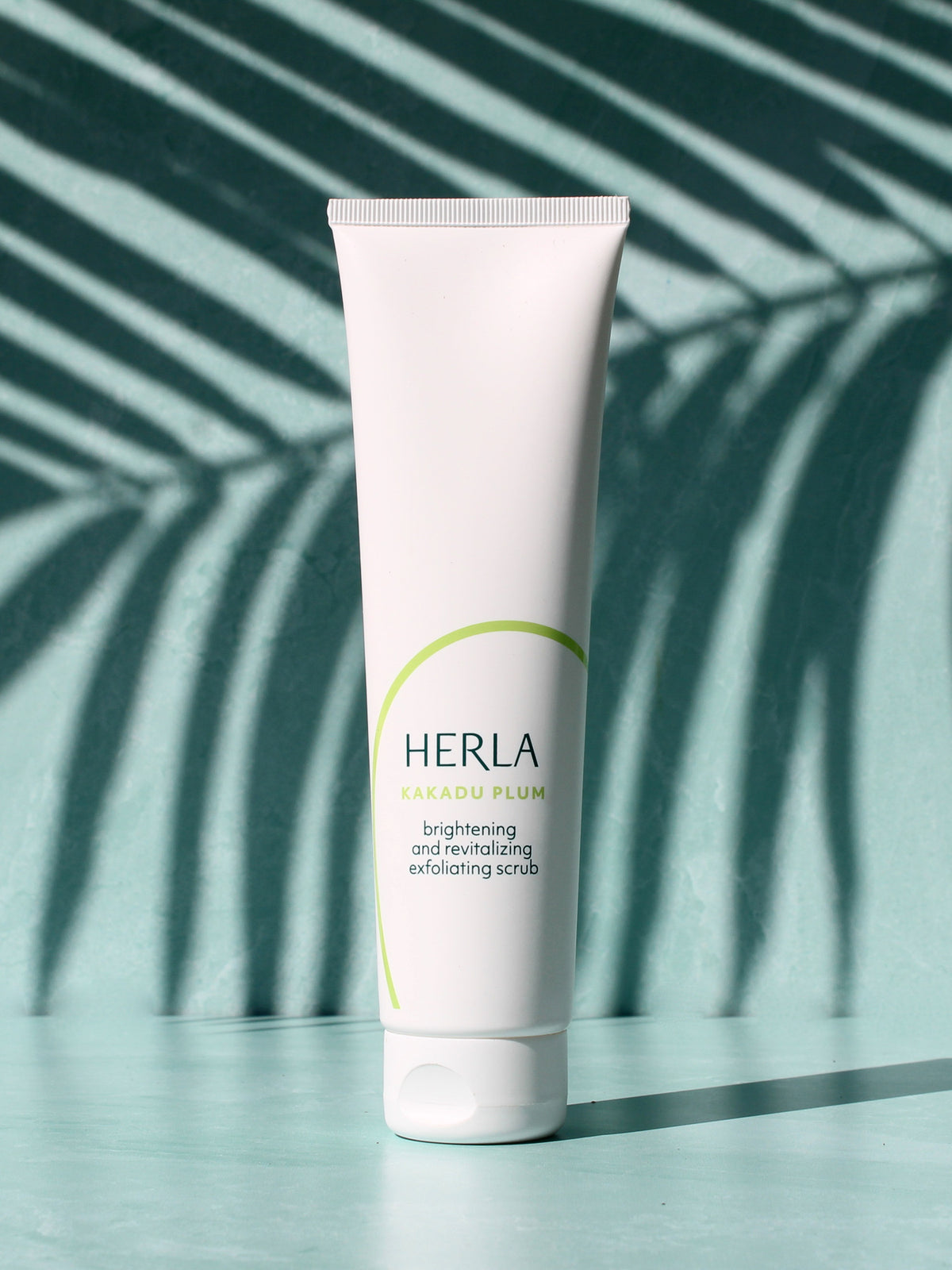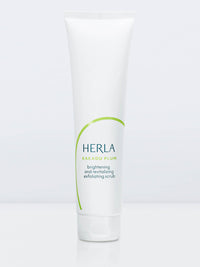 kakadu plum
brightening and revitalizing exfoliating scrub
the only scrub you'll ever want for bright clear and glowy skin
description
how to use
ingredients
origins
Cream-gel facial exfoliating scrub instantly purifies and refreshes your skin. Gentle enough for every skin type, it leaves your face soft and glowing.
Kakadu Plum, rich in vitamin C and antioxidants, brightens and revitalizes your skin. Lime Caviar, a natural, gentle but effective exfoliator, removes impurities and dead skin cells, and evens out skin pigmentation. Enriched with rooibos tea, wild soybean, grape, milk thistle and ginkgo biloba, the scrub combats free radicals and clarifies your skin. The scrub is perfect for acne-prone skin and helps control breakouts.
"This very gentle exfoliator combines physical exfoliation from tiny cellulose particles with chemical exfoliation from caviar lime, a gentle but effective exfoliator that is a source of natural alpha hydroxy acids (AHAs) that help to remove dead skin cells and evens out skin pigmentation. Rich in free radicals from Kakadu plum, rooibos tea, and gingko biloba, the scrub also helps combat free radicals."
- Dr. Hadley King, a New York City board-certified dermatologist.
Apply to cleansed, dampened skin and gently massage in a circular motion to remove impurities. Rinse with warm water. Use at least 1-2 times a week.
avocado oil
avocado oil is produced from the fruit of the avocado tree that originated in Mexico. it is rich in fatty acids, magnesium, vitamins A, D and is one of the richest sources of vitamin E. it has great ability to heal dry irritated skin, nourish, and moisturize, while promoting soft, youthful skin.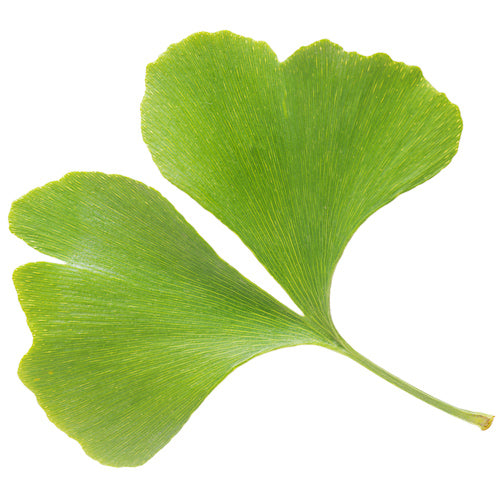 ginkgo biloba leaf
ginkgo biloba is a large tree native to China. it is one of the oldest tree species on earth. its leaf has powerful cleansing, anti-bacterial and antioxidant properties. it helps keep your skin free of blemishes and imperfections. it improves the appearance of wrinkles, lines and age spots.
kakadu plum
kakadu plum (terminalia ferdinandiana) is a fruit-bearing tree that grows only in tropical regions of northern Australia. it has been used as a sustenance food by Aboriginal Australians for centuries. its fruit is a 3cm long oval having a yellow-green color when ripe. kakadu plum is the richest natural source of vitamin C (having 100 times more vitamin C than oranges) and one of the best high-antioxidant ingredients. kakadu plum evens your natural skin tone, reduces the appearance of skin redness, boosts luminosity and reenergizes your skin.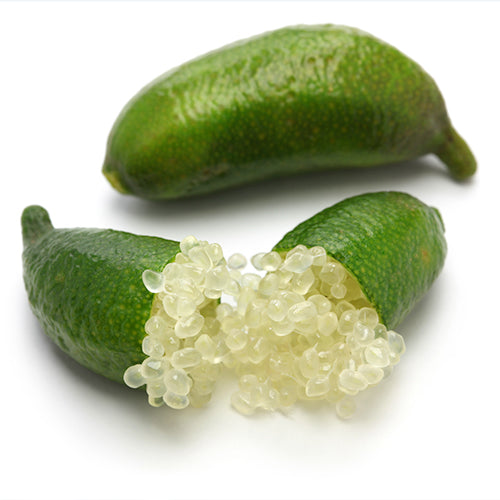 caviar lime
caviar lime (microcitrus australasica) is a small fruit-bearing tree native to the rainforest of the Australian East coast. it produces small lime-like fruits made of pearly white, green or pink capsules similar to caviar. its fruit is rich in organic acids (alpha hydroxy acids), polyphenols, flavonoids and sugar - making it an effective but gentle exfoliator. it smoothes uneven skin texture, moisturizes and boosts radiance.
grape seed
grape (vitis vinifera) is a vining plant with origins in the Mediterranean, central Europe and southwestern Asia. grape seed is rich in vitamins C and E. it locks moisture into your skin, protects it from damage, highly regenerates and improves its overall condition.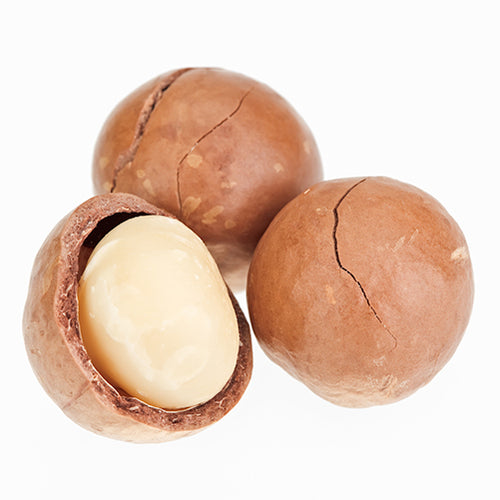 macadamia oil
macadamia (macadamia integrifolia) oil is extracted from the kernels of the macadamia tree, native to Australia. it is rich in phytosterols and fatty acids (omega-6, omega-7 and omega-9), which make it highly moisturizing, softening and healing. it regenerates your skin, delays skin aging and improves the appearance of wrinkles and lines.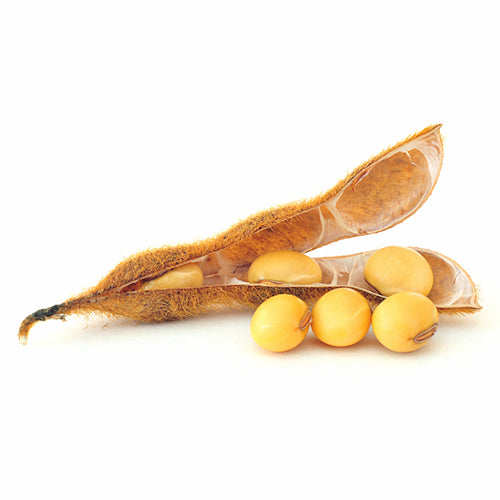 soybean oil
soybean (glycine soja) oil is pressed from the seeds of wild soybean, a plant with its origins in eastern Asia. it is rich in omega-6, linolenic acid, ferulic acid and vitamins B, E and K. it treats damaged skin, slows down its aging and wrinkle formation. it helps keep your skin healthy and youthful.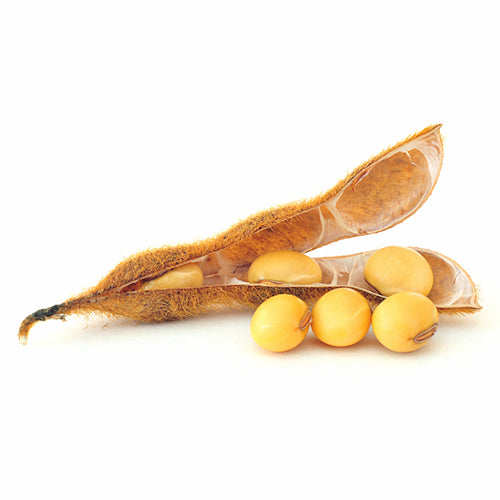 soybean
soybean (glycine soja) is a plant with its origins in eastern Asia. its seeds are rich in omega-6, linolenic acid, ferulic acid and vitamins B, E and K. soybean treats damaged skin, and slows its aging and wrinkle formation. it helps keep your skin healthy and youthful.
rooibos
rooibos (aspalathus linearis) is a shrub native to South Africa. its leaves are popularly used to make herbal tea. it's rich in antioxidants, zinc and natural alpha hydroxy acid. rooibos has purifying and anti-inflammatory properties that help control acne and blemishes. it also reduces the appearance of wrinkles and helps maintain a youthful skin.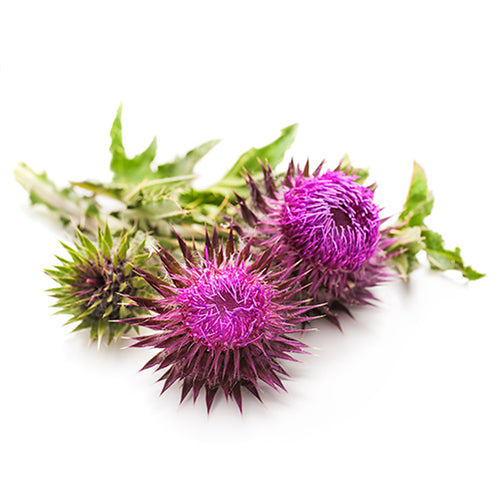 milk thistle
milk thistle (silybum marianum) is a flowering plant grown around the world, used in herbal medicine. it slows skin aging and protects it against pollutants and external aggressors. milk thistle is a natural detoxifier that helps clear your skin.
see full ingredients list
Water/Aqua, Glycerin, Cellulose Acetate, Propanediol, Macadamia Ternifolia (Macadamia) Seed Oil, Persea Gratissima (Avocado) Oil, Panthenol (Provitamin B5), Sodium Acrylates Copolymer, Lecithin, Terminalia Ferdinandiana (Kakadu Plum) Fruit Extract, Aspalathus Linearis (Rooibos) Leaf Extract, Glycine Soja (Soybean) Seed Extract, Vitis Vinifera (Grape) Seed Extract, Silybum Marianum (Milk Thistle) Extract, Ginkgo Biloba Leaf Extract, Microcitrus Australasica (Caviar Lime) Fruit Extract, Tocopherol (mixed) (Form of Vitamin E), Sterols, Squalene, Glycine Soja (Soybean) Oil, Xanthan Gum, Disodium EDTA, Alcohol Denat., Phenoxyethanol, Ethylhexylglycerin, Potassium Sorbate, Sodium Benzoate, Fragrance.
DERMATOLOGICALLY TESTED & PROVEN
96% of women found the product to gently cleanse the skin
100% of women noted excellent cleansing properties for an oily skin
88% of women found their skin to be soft and radiant

84% of women found their skin to be much smoother and softer after just one application
84% of women reported increased skin radiance and healthy look
70% of women found the product to prevent skin dryness

*consumer study on 24 women, 23-64 years old, after 4 weeks of regular usage (applied 1-2 times a week)