Send me an email when this product is back in stock.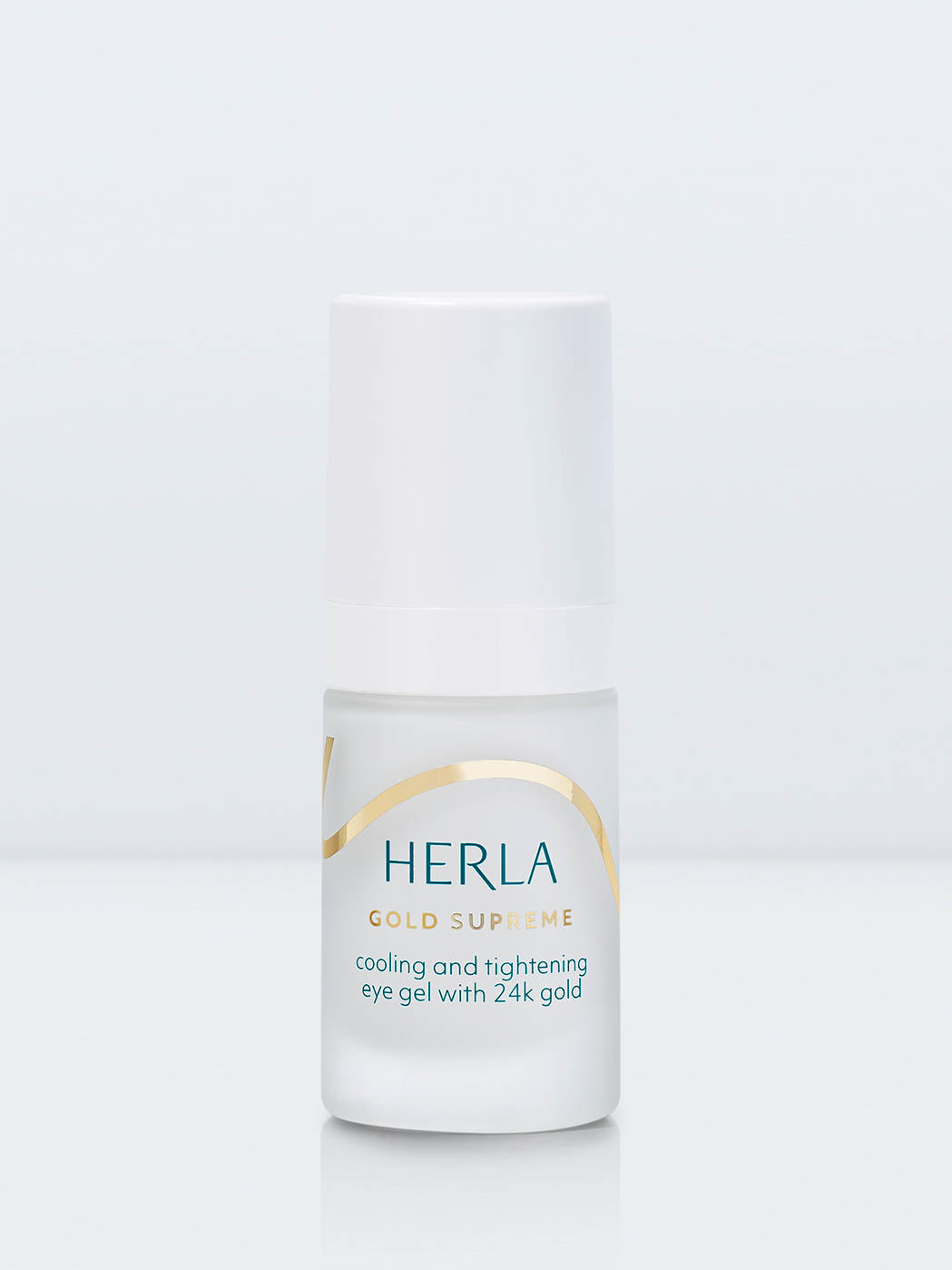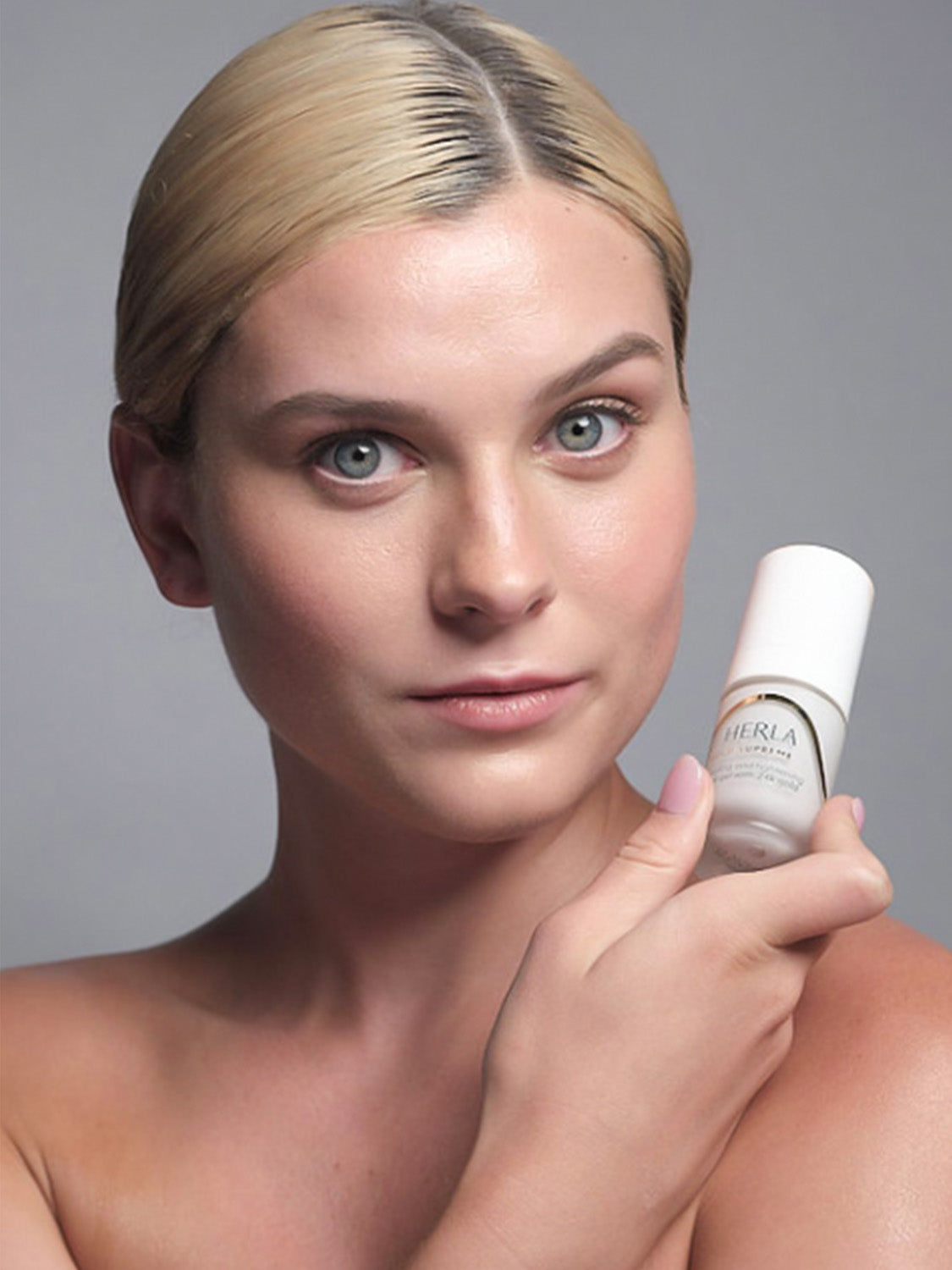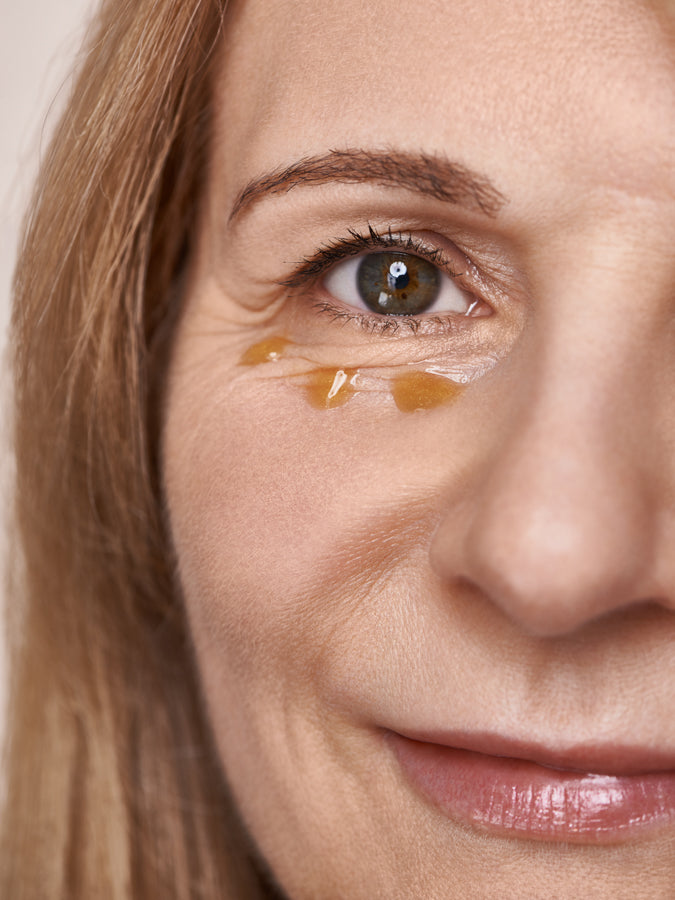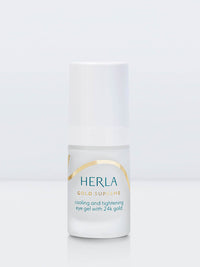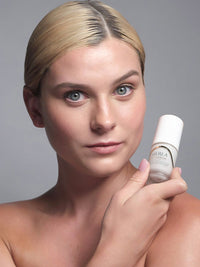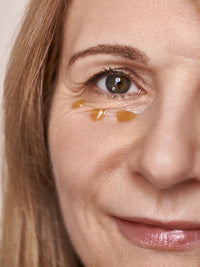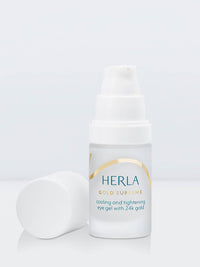 gold supreme
cooling and tightening eye gel with 24k gold
immediately lifts your skin around the eyes for a fresh sparkly look
description
how to use
ingredients
origins
Refreshing eye gel tightens and lifts your skin around the eyes for a youthful and radiant look. 24k gold particles brighten your skin, calm inflammation, reduce the appearance of hyperpigmentation, and minimize visible signs of aging.
Butcher's broom, goldenrod and black oat improve the appearance of wrinkles, and reduce dark circles and puffiness. Hyaluronic acid and provitamin B5 hydrate and plump up your skin. Gotu Kola and skullcap tone and tighten.
Evening primrose calms and brightens your skin. Lemon peel enhances its glow and softness. Aloe vera delivers a cooling comfort.
Apply morning and night to cleansed skin around the eyes.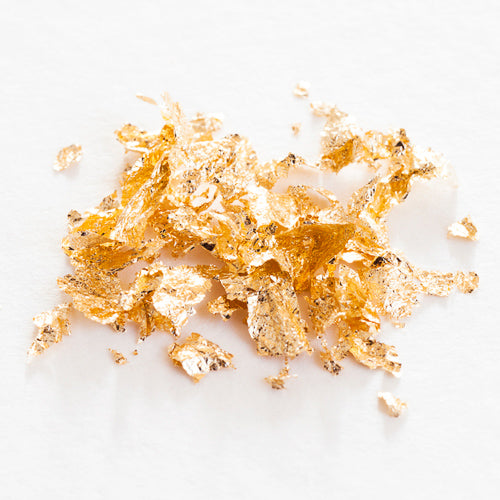 gold
the gold we use is processed in Germany. pure gold ingot is first melted, then rolled and formed into a gold band. it is cut into sheets and hammered to produce ultra thin gold flakes, which are later turned into nanoparticles. gold increases your skin's elasticity, improves the appearance of wrinkles, lines and blemishes, reduces the appearance of hyperpigmentation, and calms skin inflammation.
marula oil
marula (sclerocarya birrea) seed oil is produced from the nuts of the fruit of the marula tree that originates from southern parts of Africa. it's rich structure is full of fatty acids, biological active compounds (like tocopherols, sterols and flavonoids) and vitamin C. marula oil revitalizes, moisturizes and soothes, prevents premature aging, helps control blemishes and creates a protective barrier on your skin.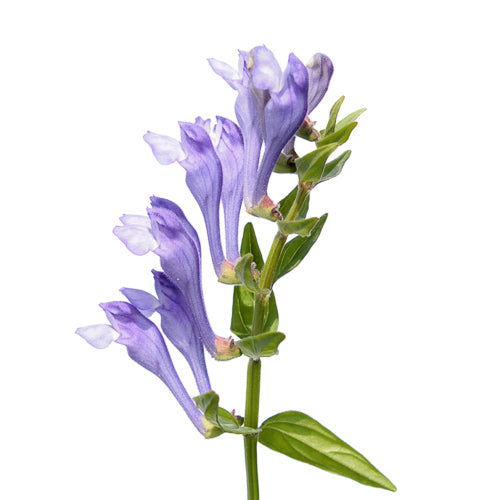 skullcap
Baikal skullcap (baicalin) is a plant with violet lipped flowers that originated in China and Korea. it is traditionally used in herbal medicine in Asia. it has antioxidant and anti-inflammatory properties, is rich in flavonoids and biological active compounds. it detoxifies your skin, regenerates, tightens and delays skin aging. this ingredient is ECOCERT certified.
black oat
black oat (avena strigosa) is a species of grass that has been cultivated and used in Europe for centuries. it has a high content of polysaccharides and beta glucan, is rich in 8 essential amino acids, magnesium, zinc and vitamin B. having highly moisturizing properties, black oat binds water into your skin and makes it feel soft and plump. it has great healing and soothing properties.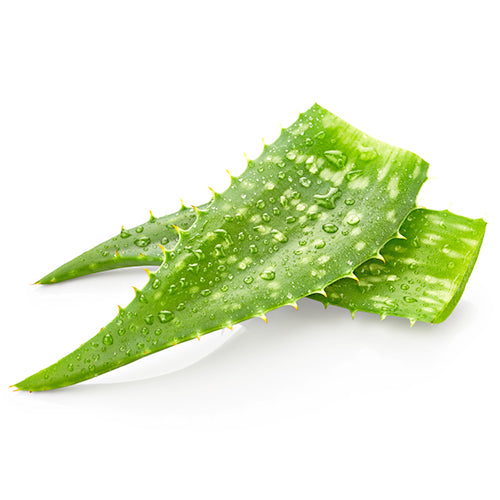 aloe vera
aloe vera (aloe barbadensis) is a plant that originated in the Arabia, but is grown in tropical climates around the world. it contains vitamins A and C, antioxidants, enzymes and has anti-inflammatory qualities. aloe is used as a cooling, soothing and healing treatment for burned, dry skin. its enzymes act as exfoliator and refresh your skin.
gotu kola
gotu kola (cantella asiatica) is a plant native to Asia used traditionally in herbal medicine. it contains fatty acids, amino acids, beta carotene and saponins. gotu kola reduces the signs of aging, helps keep your skin tight and firm, and has excellent healing properties.
evening primrose
evening primrose (oenothera biennis) is a flowering plant native to North America, but grown in many parts of the world. it is rich in fatty acids making it excellent for nourishing and moisturizing dry skin. it helps improve the health of mature skin, increasing its firmness and elasticity.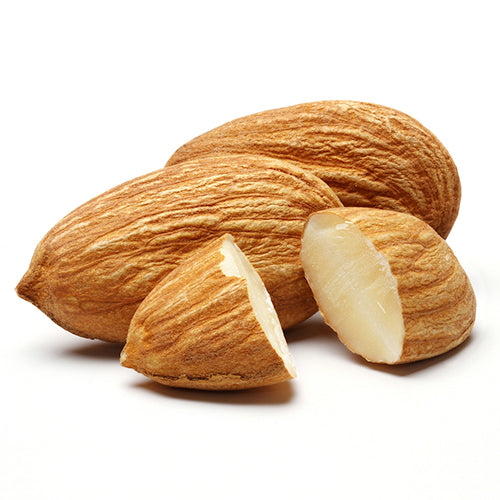 sweet almond
sweet almond (prunus amygdalus dulcis) is a tree that originated in the Middle East. its seed is rich in fatty acids, protein, minerals (like zinc and potassium) and vitamins A and E. sweet almond nourishes and protects your skin, making it look soft and smooth. it helps control skin imperfections and calms redness, inflammation and irritation. its oil keeps your skin free from scars and stretch marks.
hops
hops (humulus lupulus) is a flowering plant native to Europe, North America and western Asia. hops are a natural herb and exhibit calming and relaxing properties. It has anti-inflammatory, toning and firming effects on your skin. hops are beneficial for dry, stressed, blemish-prone and mature skin.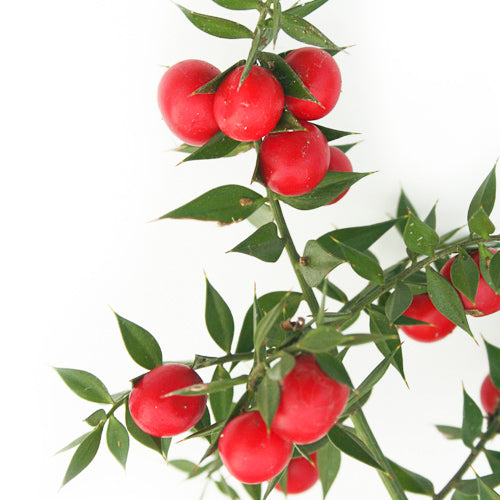 butcher's broom
butcher's broom (ruscus aculeatus) is a low evergreen shrub with red berries, local to the Mediterranean. active ingredients (ruscogenin and neoruscogenin) extracted from its root have anti-swelling and anti-inflammatory properties. butcher's broom improves the appearance of dark circles and reduces eye bags, which makes it a perfect ingredient for the care of your eye area.
lemon
lemon (citrus limon) originated in northeastern India, and quickly spread to warmer regions of Europe and southern Italy where it is popularly grown. it is a great source of vitamin C and minerals (calcium, magnesium and potassium) that helps minimize the appearance of pores and tightens your skin. lemon has anti-bacterial and brightening properties, which help reduce imperfections like blemishes and fight signs of hyperpigmentation.
goldenrod
goldenrod (solidago virgaurea) is a flowering plant grown across the globe. it contains flavonoids and saponins, and is known for its therapeutic and skin healing properties. goldenrod also helps clean and tighten your skin due to its toning qualities.
see full ingredients list
Water/Aqua, Glycerin, Propanediol, Panthenol (Provitamin B5), Sclerocarya Birrea (Marula) Seed Oil, Ruscus Aculeatus (Butcher's Broom) Root Extract, Citrus Limon (Lemon) Peel Extract, Solidago Virgaurea (Goldenrod) Extract, Avena Strigosa (Black Oat) Seed Extract, Lecithin, Sodium Hyaluronate, Aloe Barbadensis (Aloe Vera) Leaf Juice, Centella Asiatica (Gotu Kola) Leaf Extract, Oenothera Biennis (Evening Primrose) Seed Extract, Prunus Amygdalus Dulcis (Sweet Almond) Seed Extract, Humulus Lupulus (Hops) Cone Extract, Dipeptide Diaminobutyroyl Benzylamide Diacetate, Baicalin (Skullcap), Gold, Dehydroacetic Acid, Benzyl Alcohol, Xanthan Gum, Mica, Titanium Dioxide, Iron Oxide, Sodium Hydroxide, Acrylates/C1O-30 Alkyl Acrylate Crosspolymer, Fragrance, Potassium Sorbate, Sodium Benzoate, Citric Acid, Silver, Bronze Powder.
Spain, Italy
sweet almond
DERMATOLOGICALLY TESTED & PROVEN
100% of women reported increased skin moisture level
95% of women reported increased skin elasticity
95% of women reported decrease of dark circles and puffiness
90% of women noticed an immediate skin-lifting effect

*consumer study on 18 women, 40-67 years old, after 4 weeks of regular usage (applied 3-4 times a week)