Send me an email when this product is back in stock.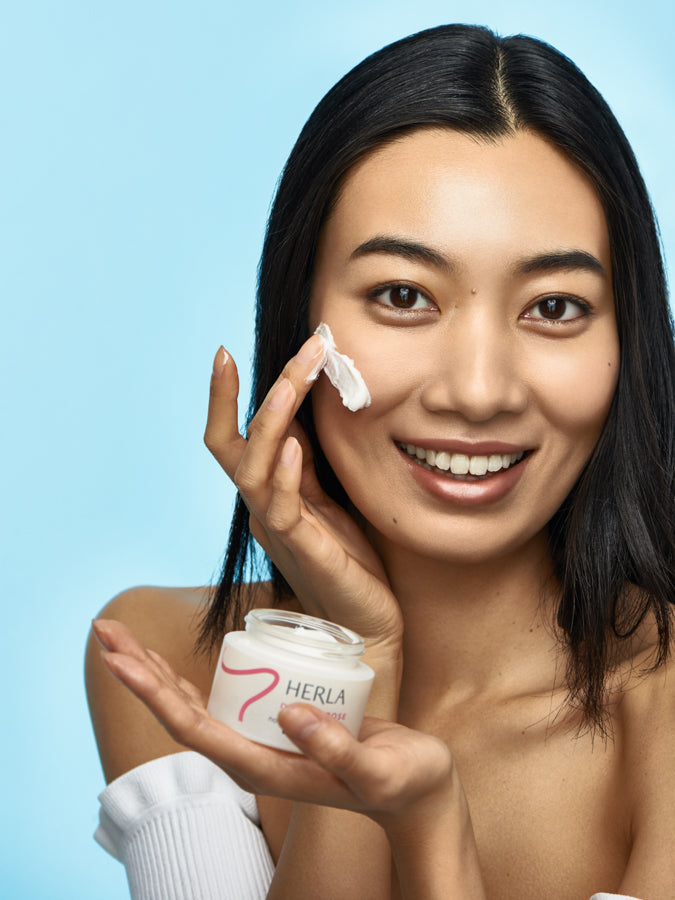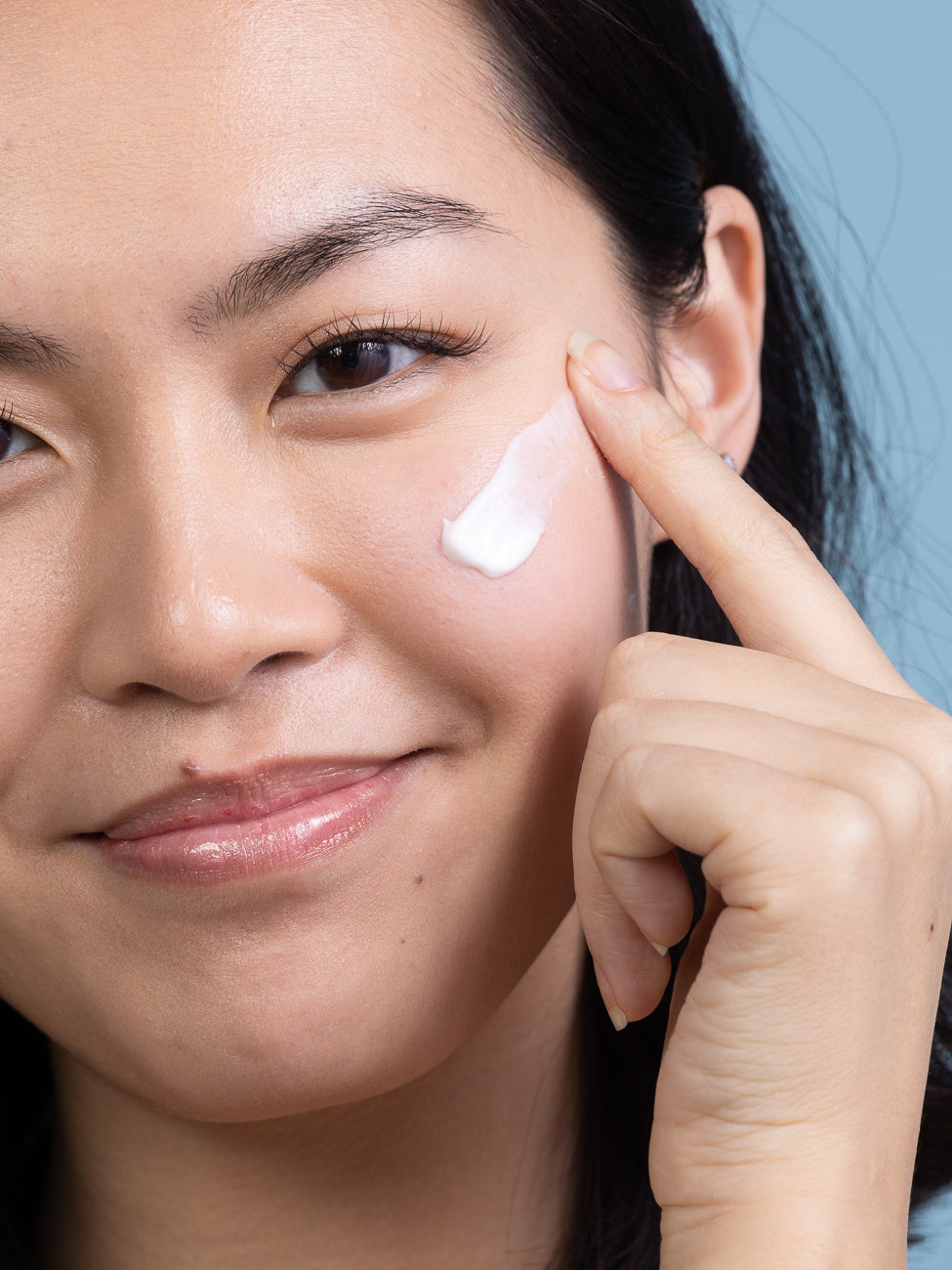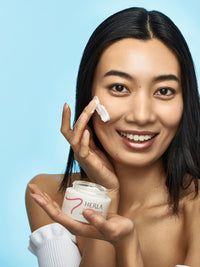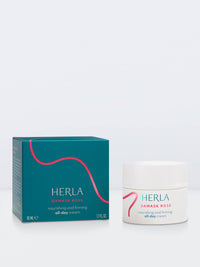 damask rose
nourishing and firming all-day cream
works double duty to guard you from dryness and prevent premature aging
description
how to use
ingredients
origins
Nourishing all-day cream delivers short-term benefits while working on long-term results. It prevents premature aging, leaving your skin hydrated and radiant. Damask rose oil, rosehip oil and black rose improve your skin's elasticity, smooth out wrinkles and provide a daily dose of natural vitamins E and A (retinoic acid) to soften your skin and even out its tone.
Argan, pumpkin seed, raspberry seed and abyssinian oils improve your skin's hydro lipid barrier and maintain its mineral balance, keeping your skin protected throughout the day. The addition of Spanish lavender extract instantly improves your skin's moisture level and relaxes wrinkles.
Extracts from ginkgo biloba, grapes, rooibos plant and milk thistle minimize oxidative stress. Hyaluronic acid ensures proper level of moisturization. High absorbency makes it perfect as a primer.
Apply morning and night to cleansed face and neck.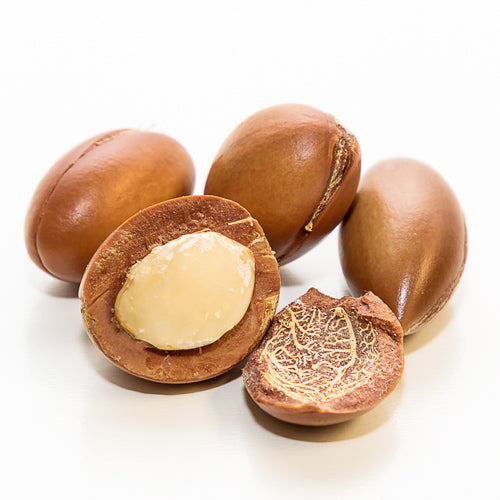 argan oil
argan (argania spinosa) oil is produced from the kernels of the organ tree, which only grows in Morocco. it is rich in essential fatty acids, antioxidants (vitamins E and A), and lots of active biological compounds (like sterols and polyphenols). it has softening and protecting benefits for your skin, restores your skin's natural lipid barrier and prevents premature aging.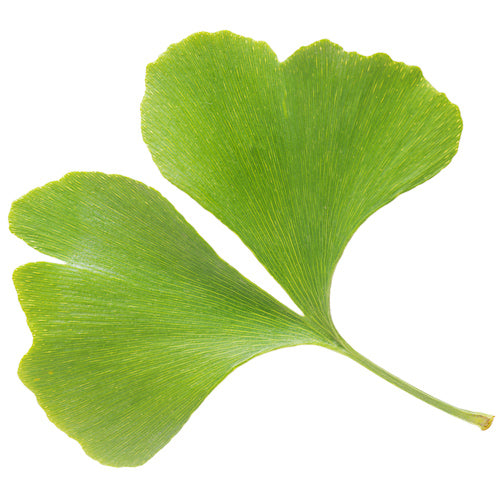 ginkgo biloba leaf
ginkgo biloba is a large tree native to China. it is one of the oldest tree species on earth. its leaf has powerful cleansing, anti-bacterial and antioxidant properties. it helps keep your skin free of blemishes and imperfections. it improves the appearance of wrinkles, lines and age spots.
damask rose oil
Damask rose (rosa damascena) is the queen of all roses, known for its fine fragrance and soft, velvety pink petals. it's named after the city of Damascus in Syria, its place of origin. Damask rose oil is extracted from fresh flowers picked in the morning just before its distillation. it is rich in vitamins C and A (retinol) that smooth out wrinkles and lines, and improve skin's elasticity. Damask rose oil has nourishing and healing properties, it helps reduce inflammation, evens your natural skin tone and can help prevent acne. its relaxing aroma is very calming and improves the mood.
rosehip oil
rosehip (rosa canina) oil is extracted from the fruit and seeds of the rosehip plant that is grown in Europe and regions of South America, primarily Chile. it is full of vitamins A, C and E, and essential fatty acids (e.g. linoleum acid). it prevents your skin from water loss and keeps it youthful and vital. rosehip oil brightens your skin, boosts its radiance and has antioxidant and anti-inflammatory properties.
spanish lavender
spanish lavender (lavandula stoechas) originated in the Mediterranean and North Africa. its use in skincare dates back hundreds of years. containing antioxidants, it helps regenerate and reenergize skin for a healthy look. it minimizes wrinkles and lines. it also moisturizes and controls pH balance. this ingredient is ECOCERT certified.
black rose
black Baccara rose (rosa hybrid) has been cultivated in France since 2000 and is considered one of the most sophisticated rose flowers due to its black-tinged, deep red colored petals and their delicate texture. black rose stands out in the rose family due to its high cyanidin content also found in many red berries, which is a powerful antioxidant. it protects your skin against external aggressors that cause aging and helps regulate sebum production.
grape seed
grape (vitis vinifera) is a vining plant with origins in the Mediterranean, central Europe and southwestern Asia. grape seed is rich in vitamins C and E. it locks moisture into your skin, protects it from damage, highly regenerates and improves its overall condition.
crambe abyssinica oil
crambe abyssinica is an oilseed crop that originated in eastern Africa. it is known for containing high levels of eruct acid (omega-9 fatty acid), as well as omega-6 and omega-3. a high emollient content makes the oil beneficial for skin renewal, increasing its softness and plumpness. it helps calm skin irritation and inflammation, leaving your skin revitalized and protected.
pumpkin seed oil
pumpkin (cucurbita pepo) seed oil is extracted from pumpkin seeds and can be traced back several thousands of years to its origin in Oaxaca, Mexico. it is grown today in many parts of the world. it's rich in omega-3 and omega-6 fatty acids, minerals and vitamins A, B and E. it helps retain moisturize and soothes your skin. its zinc and selenium content is especially good for oily skin. pumpkin seed oil also helps fight acne, and increases firmness for a renewed appearance.
raspberry seed oil
raspberry (rubus idaeus) seed oil is extracted from the kernels of red raspberries, which originated in Europe and northern Asia, but is grown in many parts of the world. it is an excellent source of vitamins A, C and E, linolenic acid and phytosterols. given its highly moisturizing, calming, anti-inflammatory and antioxidant qualities, raspberry seed oil is ideal for dry, sensitive and mature skin.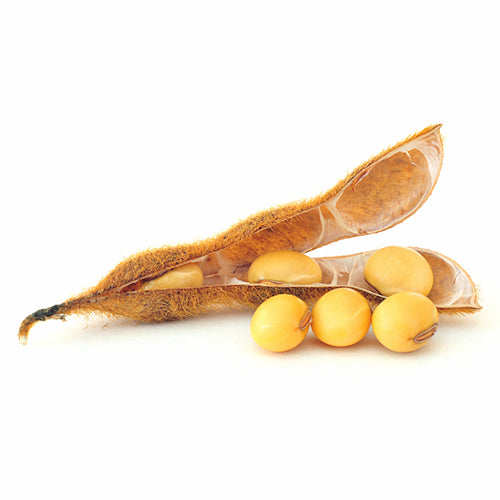 soybean
soybean (glycine soja) is a plant with its origins in eastern Asia. its seeds are rich in omega-6, linolenic acid, ferulic acid and vitamins B, E and K. soybean treats damaged skin, and slows its aging and wrinkle formation. it helps keep your skin healthy and youthful.
rooibos
rooibos (aspalathus linearis) is a shrub native to South Africa. its leaves are popularly used to make herbal tea. it's rich in antioxidants, zinc and natural alpha hydroxy acid. rooibos has purifying and anti-inflammatory properties that help control acne and blemishes. it also reduces the appearance of wrinkles and helps maintain a youthful skin.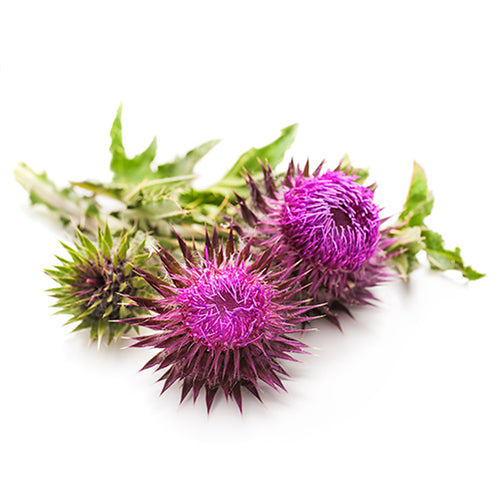 milk thistle
milk thistle (silybum marianum) is a flowering plant grown around the world, used in herbal medicine. it slows skin aging and protects it against pollutants and external aggressors. milk thistle is a natural detoxifier that helps clear your skin.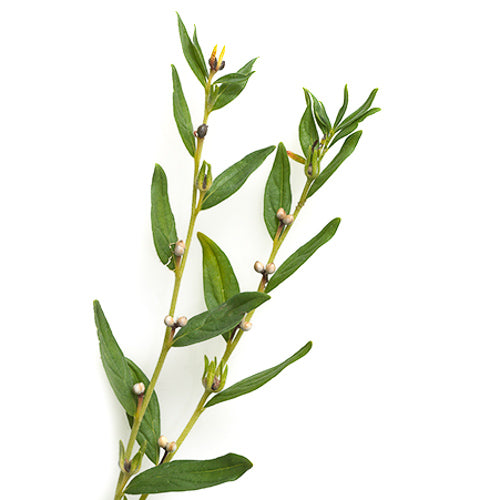 gromwell
common gromwell (lithospermum officinale) is a plant that has been cultivated in Asia for centuries and its root has become a popular medicinal herb in Japan, China and Korea due to its healing, soothing and anti-inflammatory properties. it contains allantoin, an active ingredient used for detoxifying and smoothing skin, promoting skin renewal and wound healing.
pelargonium graveolens stem leaf oil
pelargonium graveolens stem leaf oil is extracted from the stems of pelargonium graveolens, a flowering plant that originated in southern parts of Africa. its essential oil has antioxidant and antibacterial properties but is popularly used for aromatherapy due to its floral fragrance.
pelargonium roseum leaf oil
pelargonium roseum leaf oil is extracted from the leaves of pelargonium roseum that originated in southern parts of Africa. its essential oil has cleansing and aromatherapy qualities. it tightens and refreshes your skin delivering a relaxing effect.
see full ingredients list
Water/Aqua, Dicaprylyl Carbonate, Polyglyceryl-3 Methylglucose Distearate, Glycerin, Isopropyl Palmitate, Myristyl Myristate, Cetearyl Alcohol, Glyceryl Stearate, Crambe Abyssinica Seed Oil, Argania Spinosa (Argan) Kernel Oil, Cucurbita Pepo (Pumpkin) Seed Oil, Tocopheryl Acetate (Vitamin E Acetate), Rubus Idaeus (Raspberry) Seed Oil, Rosa Canina (Rosehip) Fruit Oil, Aspalathus Linearis (Rooibos) Leaf Extract, Glycine Soja (Soybean) Seed Extract, Vitis Vinifera (Grape) Seed Extract, Silybum Marianum (Milk Thistle) Extract, Ginkgo Biloba Leaf Extract, Caprylic/Capric Triglyceride, Lavandula Stoechas (Spanish Lavender) Extract, Propylene Glycol, Rosa Hybrid (Black Rose) Flower Extract, Rosa Damascena (Damask Rose) Flower Oil, Sodium Hyaluronate, Sodium PCA, Sodium Lactate, Arginine, Aspartic Acid, PCA, Glycine, Alanine, Serine, Valine, Proline, Threonine, Isoleucine, Histidine, Phenylalanine, Octyldodecyl Myristate, Lithospermum Officinale (Gromwell) Root Extract, Dehydroacetic Acid, Benzyl Alcohol, Pelargonium Graveolens Stem Leaf Oil, Pelargonium Roseum Leaf Oil, Phenylethyl Alcohol, Fragrance, Citronellol, Geraniol, Citral.
South Africa
crambe abyssinica oil
Canada
raspberry seed oil
France
pelargonium graveolens stem leaf oil
France
pelargonium roseum leaf oil
DERMATOLOGICALLY TESTED & PROVEN
90% of women reported improved skin elasticity
80% of women found their skin to be firmer
65% of women reported decreased appearance of wrinkles and lines
85% of women would like to use the product regularly and would recommend it to their friends

*consumer study on 20 women, 22-58 years old, after 2 weeks of regular usage (applied twice daily)