Send me an email when this product is back in stock.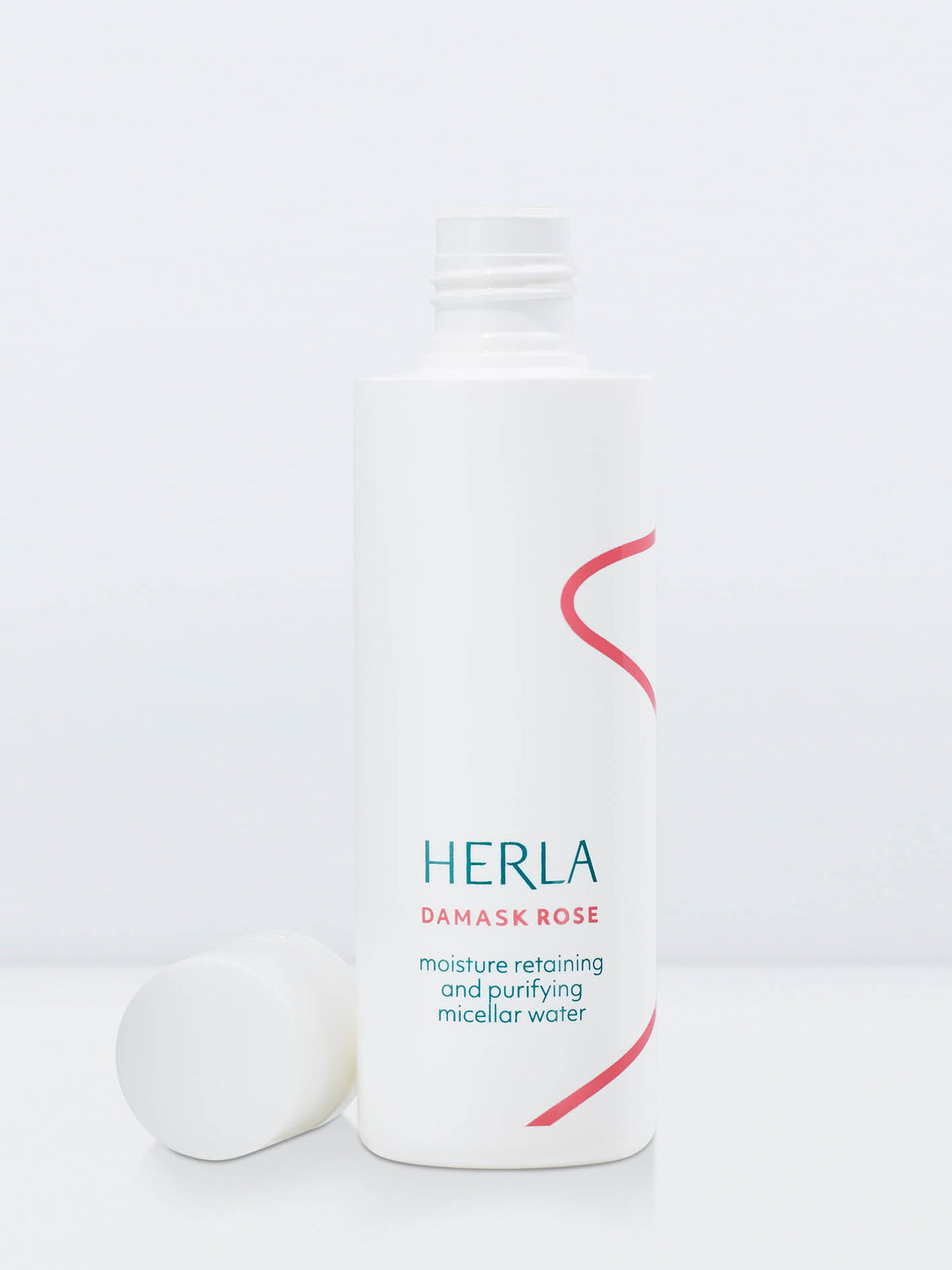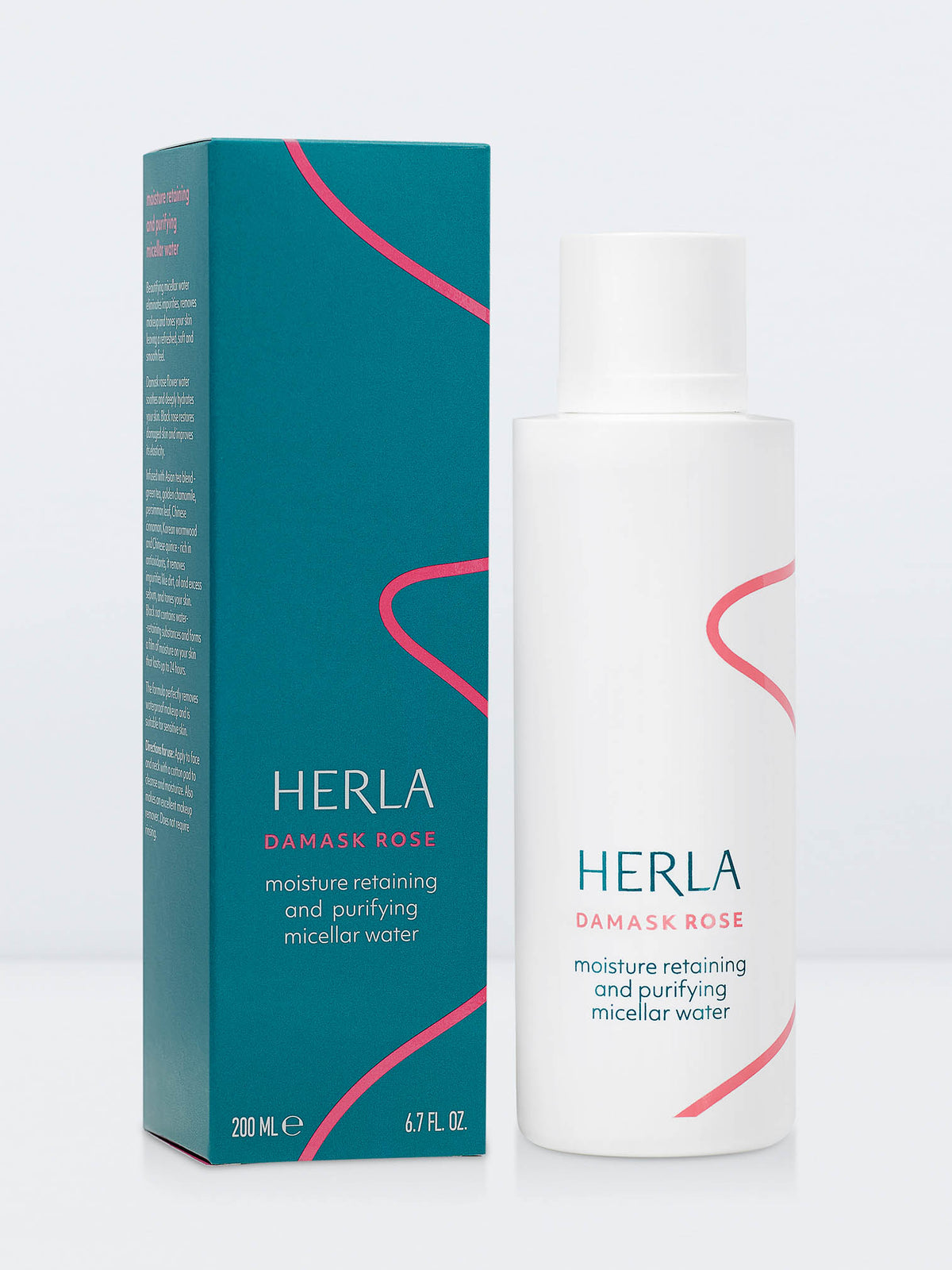 damask rose
moisture retaining and purifying micellar water
perfectly purifies removes makeup and delivers lasting moisture
description
how to use
ingredients
origins
Beautifying micellar water eliminates impurities, removes makeup and tones your skin leaving a refreshed, soft and smooth feel.
Damask rose flower water soothes and deeply hydrates your skin. Black rose restores damaged skin and improves its elasticity.
Infused with Asian tea blend - green tea, golden chamomile, persimmon leaf, Chinese cinnamon, Korean wormwood and Chinese quince - rich in antioxidants, it removes impurities like dirt, oil and excess sebum, and tones your skin. Black oat contains water-retaining substances and forms a film of moisture on your skin that lasts up to 24 hours.
The formula perfectly removes waterproof makeup and is suitable for sensitive skin.
Apply to face and neck with a cotton pad to cleanse and moisturize. Also makes an excellent makeup remover. Does not require rinsing.
black oat
black oat (avena strigosa) is a species of grass that has been cultivated and used in Europe for centuries. it has a high content of polysaccharides and beta glucan, is rich in 8 essential amino acids, magnesium, zinc and vitamin B. having highly moisturizing properties, black oat binds water into your skin and makes it feel soft and plump. it has great healing and soothing properties.
grape leaf
grape (vitis vinifera) is a vining plant with origins in the Mediterranean, central Europe and southwestern Asia. grape leaf is rich in vitamins A, C and E that make your skin feel soft, glowing and improve the appearance of wrinkles and lines. it rejuvenates your skin, evens out your natural skin tone and helps control acne and blemishes.
black rose
black Baccara rose (rosa hybrid) has been cultivated in France since 2000 and is considered one of the most sophisticated rose flowers due to its black-tinged, deep red colored petals and their delicate texture. black rose stands out in the rose family due to its high cyanidin content also found in many red berries, which is a powerful antioxidant. it protects your skin against external aggressors that cause aging and helps regulate sebum production.
persimmon leaf
persimmon (diospyros kaki) is a fruit-bearing tree that originated in China, but is grown in many parts of Asia. its leaf is popularly used in Asia as a herbal tea. persimmon leaf is rich in vitamin C, amino acids, tannins, flavonoids and minerals. it prevents hyperpigmentation, increases skin's firmness and elasticity, and reenergizes and improves the appearance of aging skin. it also helps reduce swollen, puffy face.
damask rose water
Damask rose (rosa damascena) is the queen of all roses, known for its fine fragrance and soft, velvety pink petals. it's named after the city of Damascus in Syria, its place of origin. Damask rose water is made of fresh flowers picked just before its distillation. it has highly soothing and calming properties, and helps reduce skin's redness and irritation. its high antioxidant content protects your skin against free radicals and damage. damask rose water is a perfect cleanser and creates a perfect foundation for makeup. its relaxing aroma is very calming and helps improve your mood.
green tea
green tea (camellia sinensis) is a small tree native to East Asia, but is grown in different parts of the world. its leaf is rich in antioxidants that help your skin heal and improve the appearance of wrinkles and skin pigmentation. green tea has highly toning and smoothing properties perfect for oily, acne- or blemish-prone skin.
chinese cinnamon bark
Chinese cinnamon (cinnamomum cassia) is a tree with origins in China, but is grown in many parts of Asia today. its bark is a popular spice and a popular herb in Chinese medicine. it improves the appearance of hyperpigmentation, brightens your skin, evens your natural skin tone and is a great antioxidant.
korean wormwood leaf
Korean wormwood (artemisia princeps), also known as Korean mugwort, is a flowering plant traditionally used in herbal medicine with origins in China, Japan and Korea. its leaf is rich in vitamins A, B1, B2 and C, and helps calm dry, irritated skin due to its anti-inflammatory properties. it is rich in antioxidants, preventing your skin from premature aging.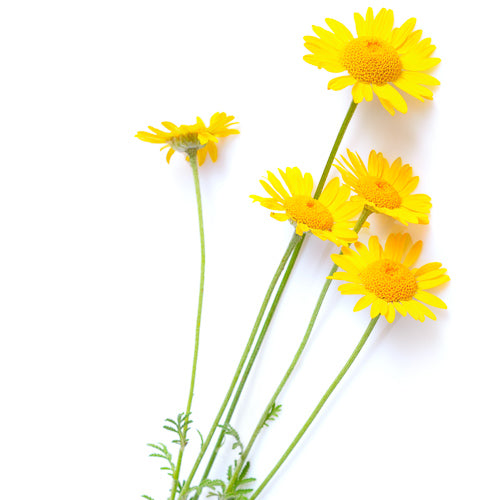 golden chamomile
golden chamomile (chrysanthellum indicum) is a flowering plant native to East Asia. its flower is traditionally used as a calming tea with various medicinal benefits. golden chamomile's flower is rich in flavonoids and anti-inflammatory chemical compounds (like bisabolol and chamazulene) and has powerful skin soothing and healing qualities.
Chinese quince
Chinese quince (chaenomeles sinensis) is a fruit-bearing tree that originated in Asia. its fruit is full of vitamin C and minerals (like zinc, potassium, copper and iron.) but is rarely consumed as fresh fruit. Chinese quince is a powerful antioxidant that keeps your skin healthy and young. it improves the appearance of wrinkles and helps control blemishes.
see full ingredients list
Water/Aqua, Olive Oil PEG - 7 esters, Rosa Damascena (Damask Rose) Flower Water, Glycerin, Polyglyceryl-4 Caprate, Propanediol, Diospyros Kaki (Persimmon) Leaf Extract, Cinnamomum Cassia (Chinese Cinnamon) Bark Extract, Artemisia Princeps (Korean Wormwood) Leaf Extract, Chrysanthellum Indicum (Golden Chamomile) Extract, Chaenomeles Sinensis (Chinese Quince) Fruit Extract, Camellia Sinensis (Green Tea) Leaf Extract, Panthenol (Provitamin B5), Sodium Hyaluronate, Potassium Sorbate, Sodium Benzoate, Avena Strigosa (Black Oat) Seed Extract, Lecithin, Propylene Glycol, Rosa Hybrid (Black Rose) Flower Extract, Sodium PCA, Sodium Lactate, Arginine, Aspartic Acid, PCA, Glycine, Alanine, Serine, Valine, Proline, Threonine, Isoleucine, Histidine, Phenylalanine, Vitis Vinifera (Grape) Leaf Extract, Fragrance, Gluconolactone, Calcium Gluconate, Citric Acid.
Vietnam
chinese cinnamon bark
Korea
korean wormwood leaf
out of stock
DERMATOLOGICALLY TESTED & PROVEN
100% of women noted excellent purifying and make-up removing properties
75% of women found their skin to be refreshed right after application
75% of women found their skin to be much smoother and softer
65% of women found the product to soothe irritation and restore moisture level

*consumer study on 20 women, 22-58 years old, after 2 weeks of regular usage (applied twice daily)